Without your support this website wouldn't be possible.
Please consider making a donation. Any amount is greatly appreciated. All donations go directly to paying the considerable costs associated with running this site.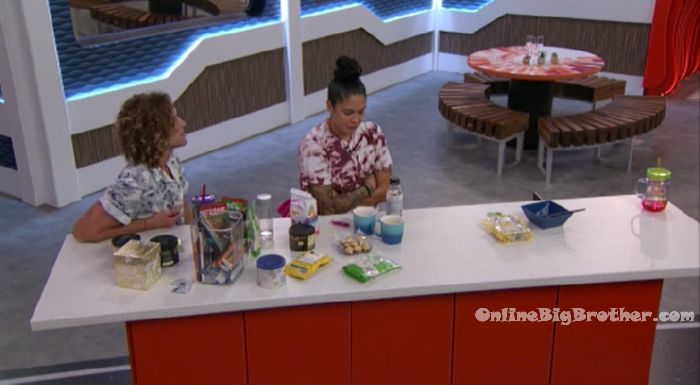 7:25pm Kitchen. Kaycee, JC and Tyler are in the kitchen. They talk about who the jury thinks is joining them. They head to the bedroom. Tyler – the hardest one to get out was Rockstar. Tell the one person who you don't want to win what the right answer is. They all laugh. JC – its crazy, the first time in big brother history that 3 gay people make it to the top 3! Kaycee laughs. Tyler – I said the nicest speech ever and you said that speech made me want to throw up. Kaycee – it was really nice. Tyler – I wish I had said that we're broken up. If I have to say another speech, I'll say that. JC – what's waiting or us out there. Tyler – I don't know dude! JC heads to the kitchen.
Tyler – are you ready to hang on something all night? (Part 1 HOH competition). Kaycee – yes sir!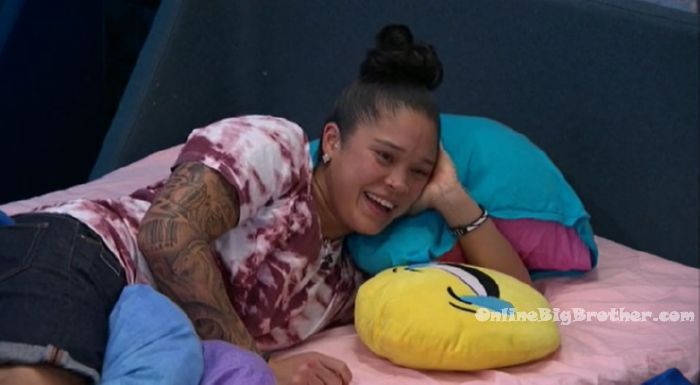 8:05pm Bedroom. JC and Tyler. JC – yesterday I told her that I was 50/50. Do whatever you like. I was telling her we should take Tyler out because he's good at competitions and then I was like we should take Angela out because of this, this, this, this and this. I was like, I don't know .. I'm confused. Tyler laughs – you're always confused. I don't know. I'm just confused. You've been doing that since the first week. JC – my best acting here that deserve an Oscar for is voting out Bayleigh. Kaycee joins them. They reminise about past events of the season. They laugh about how Haliegh sent home her best friend Rockstar.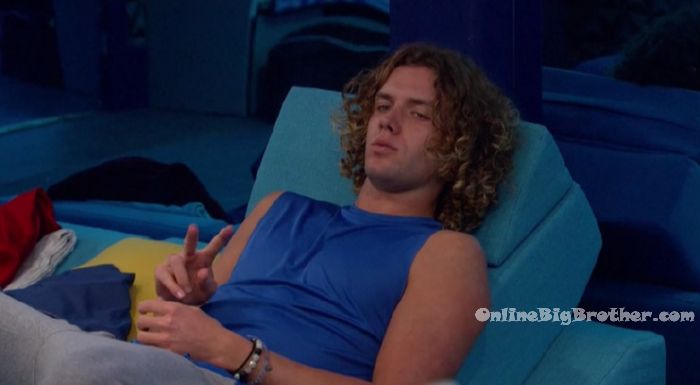 8:25pm Bedroom. Tyler and Kaycee.
Tyler – she (Angela) thought you and I had a better chance at winning than she did because the jury hates her. Kaycee – you said it in your GBM (goodbye message), right? Tyler – yeah, final two. (That Tyler and Kaycee had a final two deal.) Kaycee – She probably thought she was going to be staying. she is totally going to understand. Is she going to be shocked? Tyler nods yes. She had no idea. Kaycee – no one had any idea. She is the first to know. You think she is going to go back to jury and tell everyone? Tyler – yup.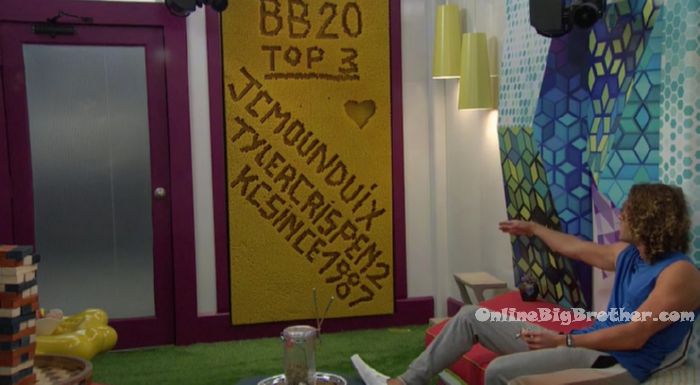 9pm – 9:30pm Lounge room. Kaycee, JC and Tyler chatting about past events of the season. Kaycee leaves the room. JC – if she (Kaycee) wins this competition.. she's won the game. There is no way I am winning with Kaycee. Tyler – me too. JC – you, yeah its out of the question. Tyler – yeah because I f**king suck. Without a doubt I lose. JC – I am telling you as a friend if you go there with her you lose. Me too. I really do like Angela but she was just so bad for my game. Every time I was trying to make a move it was her there in the middle. I really didn't think I would make top 4 or top 5. Tyler – I did. JC – if it had been me you and Angela and you picked her I would hate you. I would have been so bitter!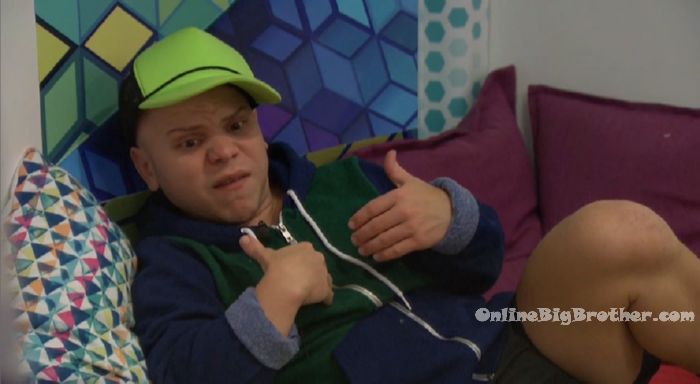 9:46pm Big Brother switches the feeds to the BB re-runs for the
12:25pm Still showing re-runs…
An easy way to support the site if you are an amazon shopper is to make your purchases through our link. You pay the exact same thing but we get a small % commission. It doesn't cost you anything and helps us out.
Amazon Canada
Amazon USA
Rank the houseguests!
Easiest way to Rank the house guests use link below