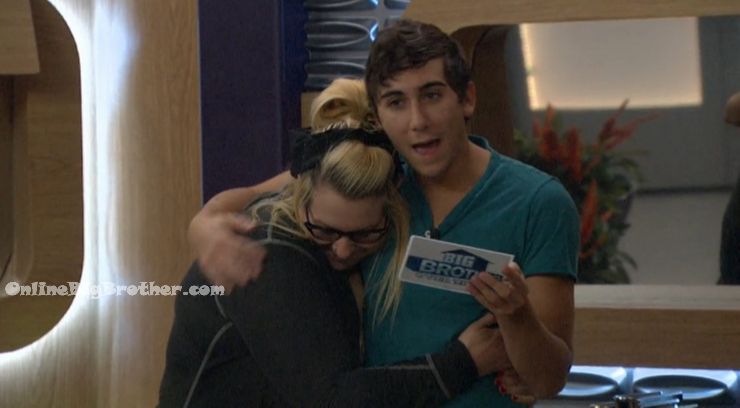 Jason – as the winner of the final HOH competition I have automatically secured my spot in the Big Brother over the top finale my last responsibility as Head of household is to bring one of you to finales..
Jason picks Kryssie to go to Final 3, Says he's got a better chance to beat her and they've had a game long loyalty. This leaves Morgan and Justin to compete in the final HOH. The loser of that competitions is immediately evicted.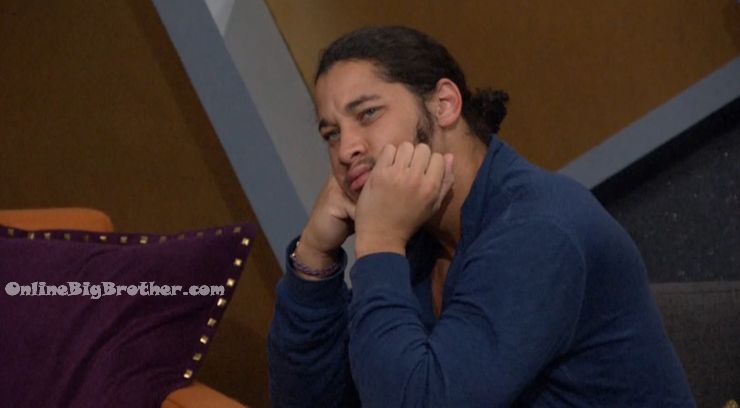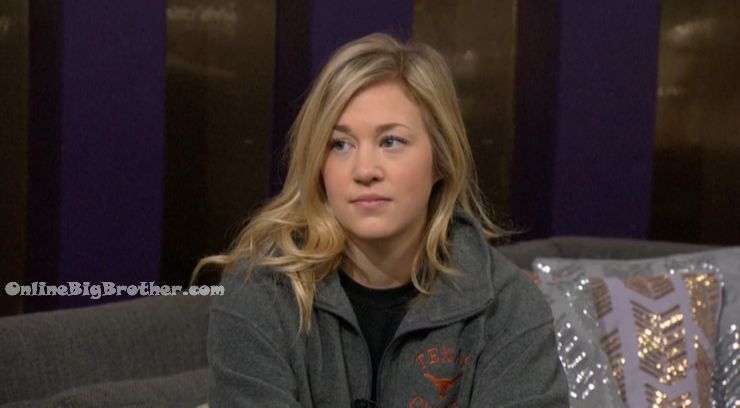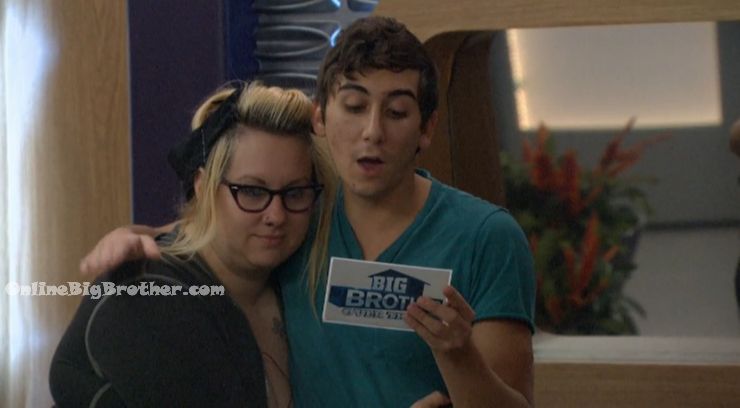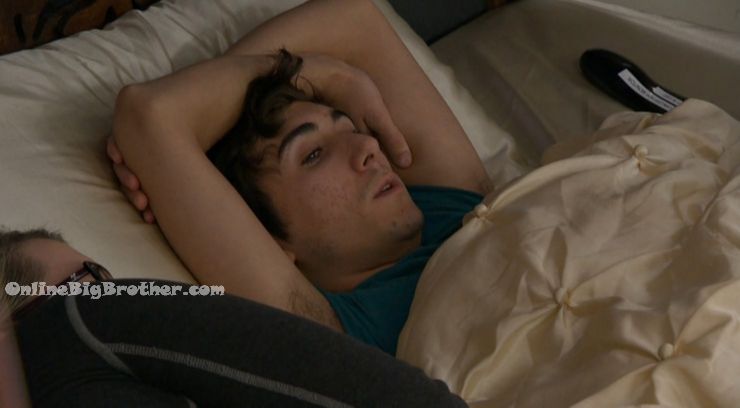 4:33pm HOH Kryssie and Jason hating on justin
Kryssie is saying that Justin had nothing to worry about all season that is why he's been so happy go lucky singing songs and making pizza.
Jason says Jason shouldn't be worried "If my parents owned a shopping mall I wouldn't be here"
Kryssie agrees.
They go on about how financially troubled they are and how Justin doesn't have to worry about that because his parents own a shopping mall.
Jason – I would go out and drink every day and have so much money and everything is just provided for me.. no wonder I can pay girls 300 dollars to be my girlfriend for the night (This is a story Jusitn told way back week 1 or 2)
Kryssie – the fact he (Justin) had 2 grand to throw down on a purse
Jason – then went and blew it all at a casino
Jason – he talks about it like he's in these streets so much..
Jason and Kryssie now saying they don't want the wealth that Justin has , "It must be nice but I don't want that.. Theres too much important shit in life for me to go blowing money at the casino and bullshit"
Jason says Justin is irresponsible and dumb about money
They go over the rumors of Justin's parents. Kryssie can't remember if they own a shopping mall, use to own it or are just opening it.
Jason – irregardless .. Irr F**king regardless
Jason says they are all poor standing up against Justin, "You're bless so much you're a f****g a$$hole"
Kryssie – you're an entitled little kid.. he's not thankful he's not once said thankful to me for the shit I did in here" (OMG she made it to final 3)
Jason says Justin is only thankful when "Mommy and daddy" throw him cash to blow and Nordstrom
Kryssie – I'm so disappointed with myself for spending so much time making sure he was ok
Jason says he's disappointed that he thought Justin was his friend. Jason calls Justin a "Rich Prick a$$hole"
Jason – An arrogant prick.. because for once in his life he didn't get what he wanted.. he's not here for the money"
Jason says Justin doesn't deserve to win Big Brother, "He lays in bed all day and talks to the cameras at night"
Jason goes on about how this is a waste of time because the "Live feeders" are sleeping
Kryssie says Justin told Morgan he never wants to see them again and he can't wait for this to be over.
jason – Good because I can't wait to see him
Jason says about Justin – that's his job.. his job is to sleep with random girls and stuff.. like he is not worried about anything else other than fuc**g around and partying.. screwing chicks..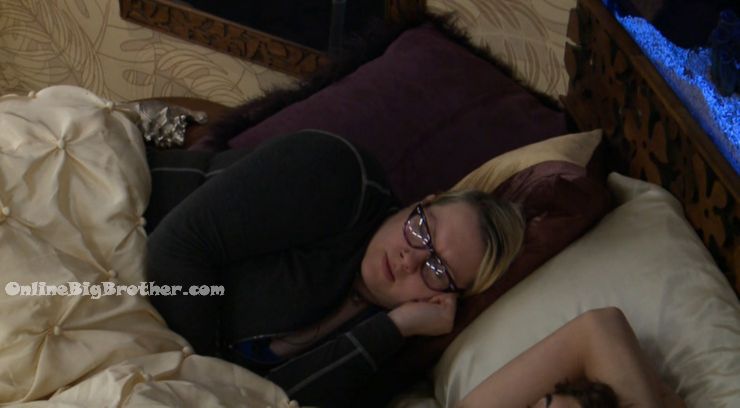 Jason – he doesn't deserve this even if he played the best game because he's an arrogant spoiled rich kids
Kryssie – absolutely
Jason – I will burn that shopping mall to the ground
Kryssie – I will sh1t in the front vesitbule
Jason – I'm breaking my teeth on pavement to stay.. and like he's the real underdog.. I have had the hardest road to the top of the mountain, I have had the steepest path by far (Wow..)
Jason says Justin has never hit cardsharp in real life and in the game.
Kryssie – you're right
Jason – he is f*****g trash he is f****g trash
Feeds still pretty good.. #BBOTT @DawgsBigBrother pic.twitter.com/lPtYZaiara

— OnlineBigBrother.com (@bigbspoilers) November 27, 2016
6:57pm FEEDS
Saturday Night workouts #BBOTT @DawgsBigBrother pic.twitter.com/W1dj4WMJHG

— OnlineBigBrother.com (@bigbspoilers) November 27, 2016
8pm – 9pm Justin, Kryssie, Morgan and Jason are in the kitchen chatting about random things. Justin heads to bed.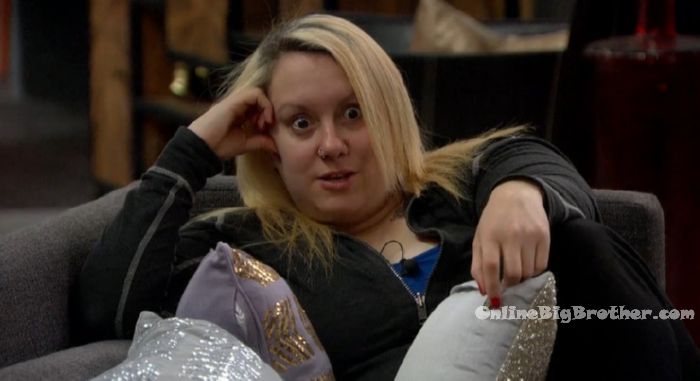 9:15pm – 10pm Kyrssie and Jason are talking in the living room about Big Brother. Kryssie – so when we get out of here what seasons do you recommend I watch right away? Obviously yours. Jason – yeah you have to watch mine. Season 2 and 3 are fundamental BB and good. Season 4 is where they start bringing in wild twists. I'm not a huge fan of 4 but its fundamental. I'm a much bigger fan of season 5. I would say 2, 3, 5, 6, 7, 8, 10…. you've seen 11 and 12. You want to finish out Rachel's so you've got to watch 13. Basically all of them skipping 9.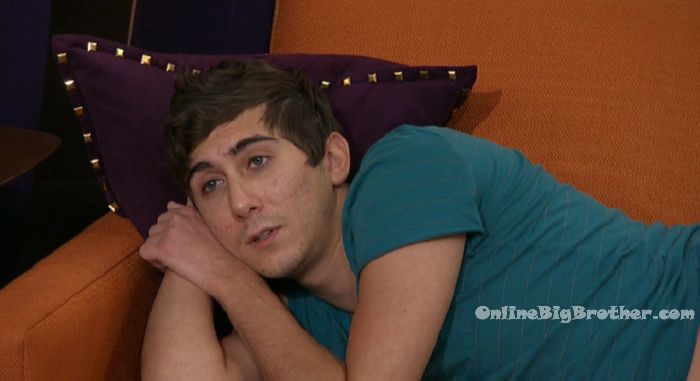 10:30pm Morgan goes to sleep.
10:40pm Jason tries to cook a pumpkin…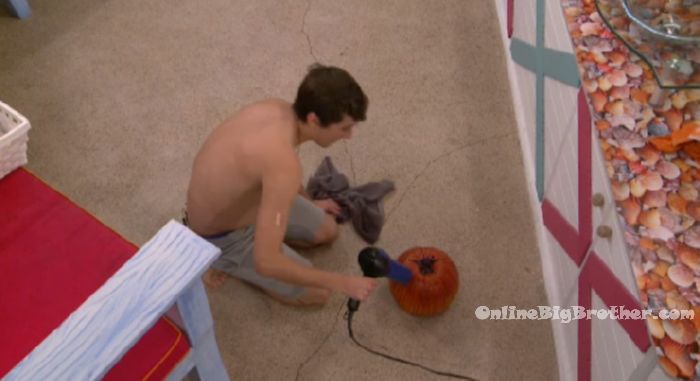 11:30pm – 1am Kryssie and Jason are talking in the HOH bed talking about random things.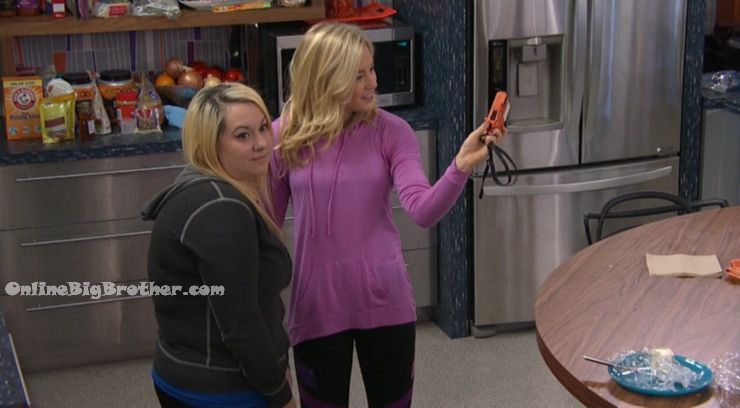 11:06am Sunday morning .. feeds zzzz…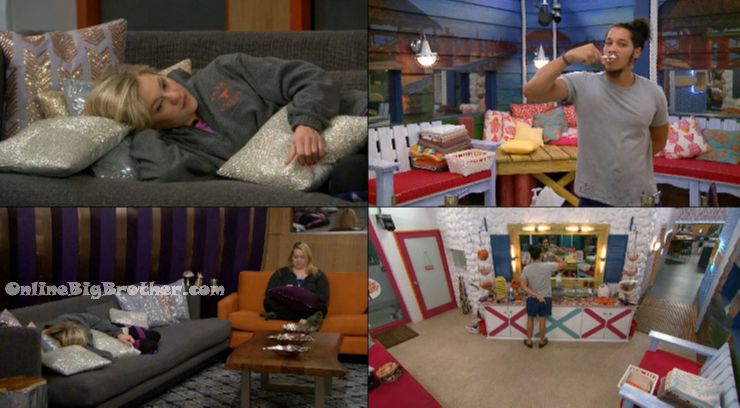 4:00pm Nothing..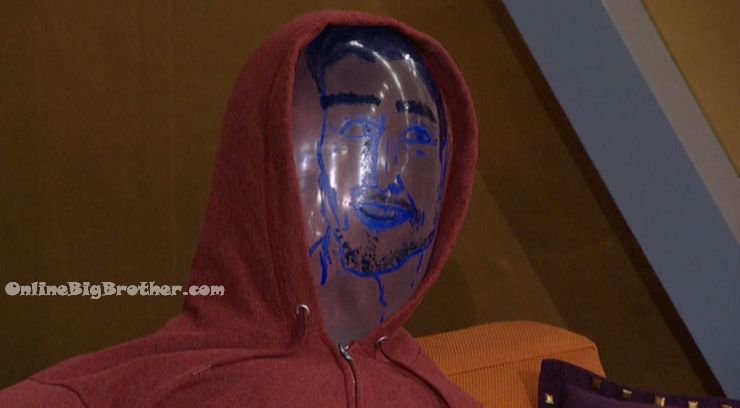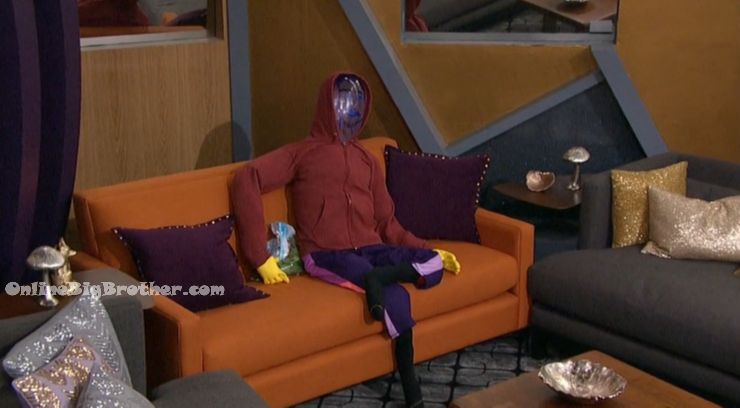 5:33pm Monte BACK IN THE HOUSE!
Kryssie finds the weights.. pic.twitter.com/ajK7Bj35Qh

— OnlineBigBrother.com (@bigbspoilers) November 28, 2016