Quick Big Brother Spoilers
Head of Household: Jared
Nominees: ??
POV Players: ??????
POV Winner: ?
Veto Ceremony: ?
Havenots: ?
Lock your ranks in before midnight
The situation Jag America and Corey going up. Goal is Cameron backdoor.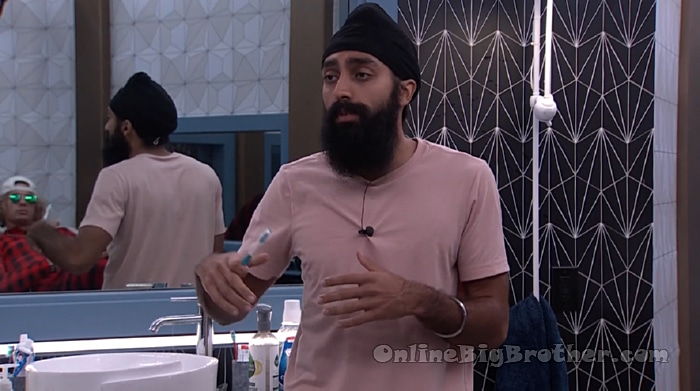 9:27 am Jag, Cirie, Matt
Jag – we should meet today after yesterday to make sure we're all good.
Jag – the remaining of the 7 I think should personally meet as well
Cirie – Okay
Jag – that's where I am at you know what I mean? A lot happened yesterday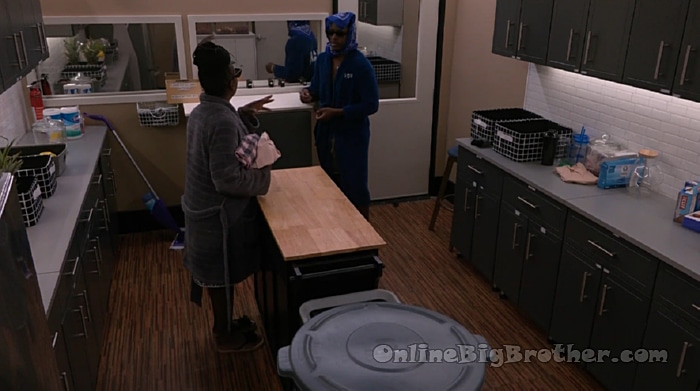 9:35 am Jared and Cerie
Jared – Who do you think should go up?
C – I was thinking COrey and America
J – and then Jag
C – I was thinking Either Jag or America
Jared – I was thanking Jag and Corey
Cirie laughs "Jag just said he wants to meet with the 7"
Jared – I bet you do
C – he just said I think it's a good idea if the remaining 7
Jared says Jag told him "I'm locked in with the 6 Bro we really have to meet"
Cirie – I'm sure you are. You've already formed alliance last night Including MEME.
Jared – Who
Cirie – the night before that's what they said.. something with MEME.
Cirie – If Corey gets Houseguest choice he'll pick Cam.
Jared says picking Cameron is the stupidest thing for Corey because Cameron will either keep it the same or take down Corey and Corey knows for a fact I'll put up America.
Jared – I personally think he'll pick Jag. I really really want to put America up there so bad.
Cirie – I know.. think about it don't think emotionally
Jared – the ultimate Goal is to get Cameron so I'm hoping one of them goes down.
They talk about making a deal with Jag this week.
Jared – I think Matt is good
Cirie – remember what IZZY said Matt used his power to save Jag.
Jared – Izzy messed up YO.. she was doing way too much. I had no idea she got that close to Corey and America. She told them way too much
Cirie – she said it too she said she got played by skeazy
Jared – Even Blue was all crying because America told her stuff she heard from Izzy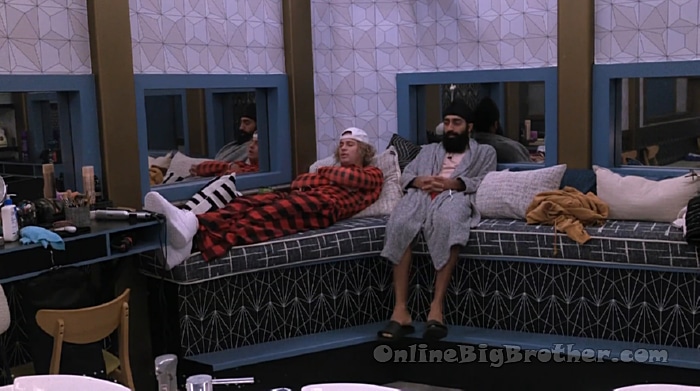 9:40 pm Jad and Matt
Waiting to use the showers.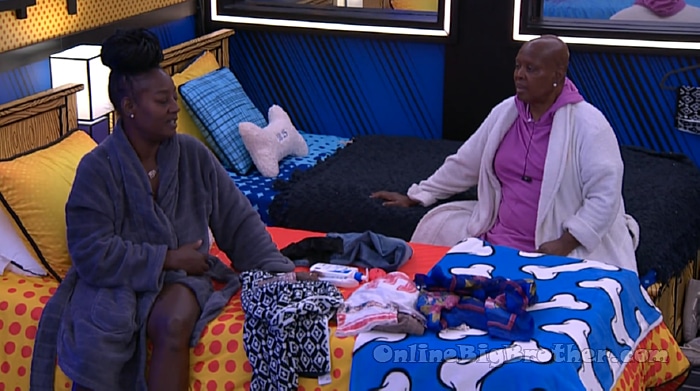 9:51 am Felicia and Cirie
Talking shit about Bowie Jane. They think she's with Cameron.
Cirie – She ran up to Jared and said Cam is going to try and PIN you against COrey.
Felicia – how does she know that if she hasn't already had a conversation with him.
Felicia says Cameron is a intelligence guy "He did combat intelligence in the military"
Cirie mentions that Jag wants to get the 6 in a meeting.
Felicia – ohh now you want to meet… see how full of sh1t these guys are?
Felicia goes on about telling Jared to put up Corey and Jag if They can't get Cameron out they get Jag out. She doesn't think they should bother with America right now. "F*** America"
Felicia says this week they take Cameron out next week they put Corey and Jag back on the block.
They laugh
Felicia – then you send Jag home then next week you put up Corey and America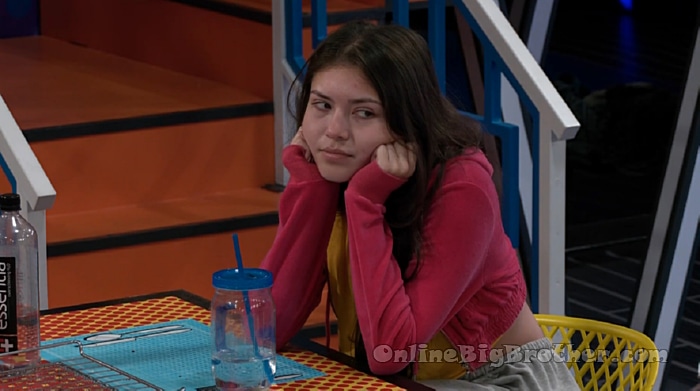 10:15 am America, Cameron and Bowie Jae
Without your support this site and these spoilers wouldn't be possible.
Please consider a donation to keep the madness going.