Quick Big Brother Spoilers
Head of Household: Jared
Nominees: ??
POV Players: ??????
POV Winner: ?
Veto Ceremony: ?
Havenots: ?
Lock your ranks in before midnight
The situation Nominations look like they are going to be America and Corey.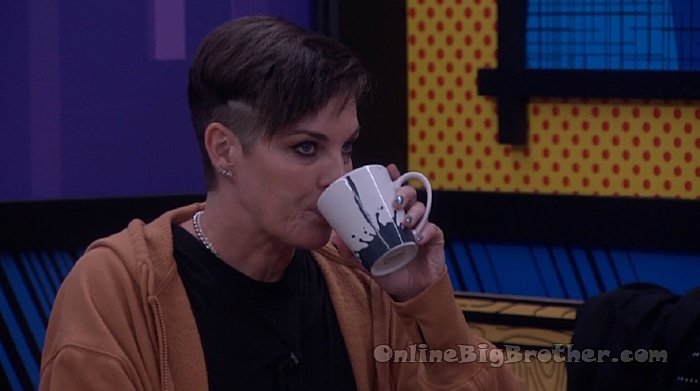 10:25 am Bowie and Cirie
Bowie is saying Cameron is starting sh1t again. "He's trying to use me"
Bowie goes on about not trusting or being close to Cameron.
They talk about Felicia still being cool with Cirie after the vote. Both Like Matt a lot. "I trust Matt a lot"
Bowie says she trust jared.
Cirie – I trust him so far completely.. never heard anything he shared that I shared.
Bowie – that's the same with me and Him.
Cirie says everyone was saying Bowie was with Cameron now.
Cirie says she doesn't care if she makes it to Jury or not like the rest of them.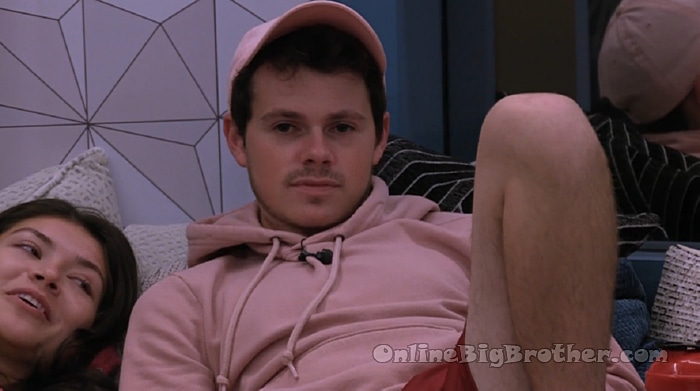 10:44 am MEME, America and Corey. Chit chat about the food situation.
Corey – yesterday was a daze..
America says when he was up stairs battling her and MEME were downstairs talking about their curls.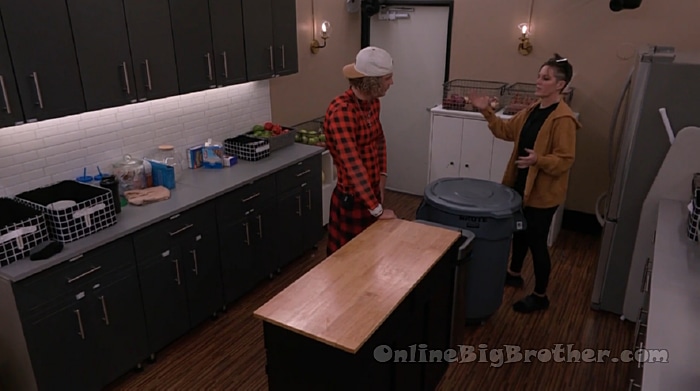 10:45 am Matt and Bowie
Matt tells her he thinks the plan is nominating two of America, Corey, Jag and Backdoor Cameron.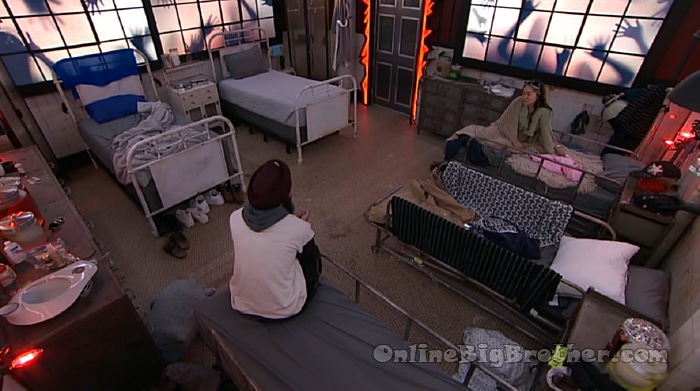 10:54 am Blue and Jag
Jag tells her Bowie felt burned with how the red vote went down.
Jag points out a Jag, MAtt and Blue with Jared, Cirie and Felicia is a six. He thinks a Matt, Jag,Blue group makes more sense than a Jag, Matt America group.
Blue says she feels solid with MAtt and Jag "No questions asked"
Jag – Me, you and Matt.. My god..
Blue claims she's not telling Jared anything anymore and she's retrusting Jag.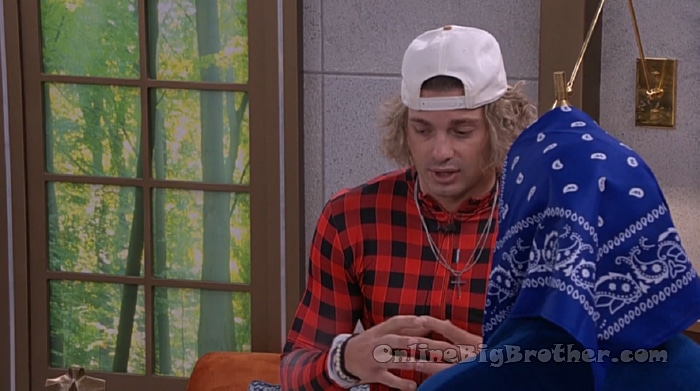 11:27 am Jared and Matt
Jared tells him he's not nominating Jag. He's counting on Matt and Blue to keep him under control.
Jared says tell everyone outside of the six that the six alliance is no more.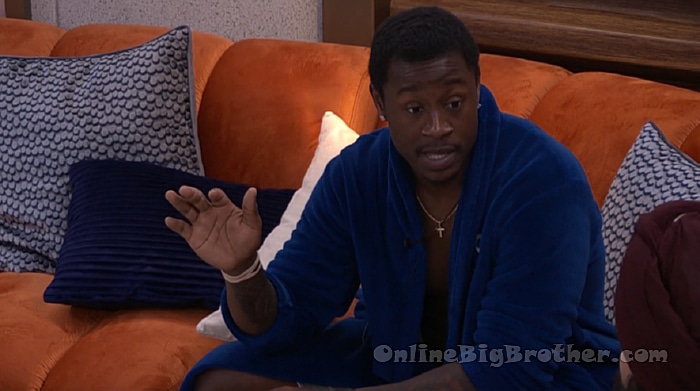 11:28 am Jag and Jared
Jared says he's not targeting Jag and he trusts Jag isn't targeting him. He adds that himself, Matt and Jag can keep each other safe then AMtt and Jag have nothing to worry about this week . "Is that something you can lock in with?"
Jag – absolutely
Jared – I promise you bro I am not after you I will never be after you if that changes I will come to you and tell you what is going on.
Jared – if you hear some sh1t let me know
Jared proposes they create a new alliance with the 6. "if we were to do this we need to let everyone outside of it know we are not doing it anymore"
Jared – it's the only way we can dodge that bullet. THe moment people see us together they will be like OH well they are doing that
Jared says he really wants Cameron to go this week but he's fine with any of Cameron, America, COrey.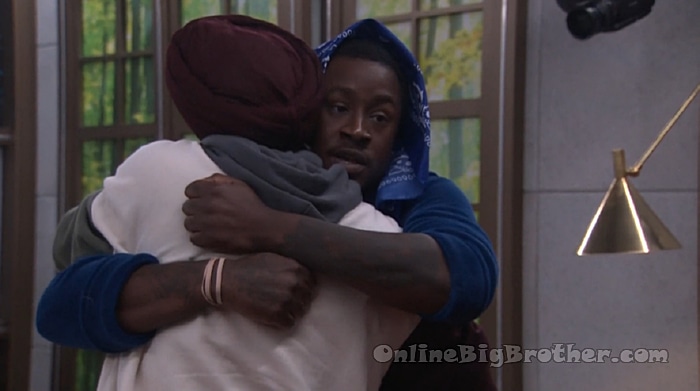 They hug it out
Jared – COrey can come next I'm about to chop his a$$ up
They end up sitting down and talking more.
Jared says he wanted to "COOK" Corey more during the have not blow up but he thought "F*** it it's not that deep, I'm going to save it for this right here"
Jared – as far as Cameron goes there is no more beating around the bush with Cameron he knows what is going on.
Jared wants to make sure Cameron knows he needs to play in that veto.
Jag says if Cam win the veto America or Corey are going home.
11:50 am Corey and Jared
Jared says Corey never accomplished what he was going for yesterday.
JAred – Regardless of what happens I'll still f*** with you regardless outside of here.
Jared – I don't give a shit about this game after this game.
Corey – you know I'm on the same page as you.
Corey – There's a very short list of people that can go on the block right now. I don't know who's going up or if you are sharing that information. Does anybody know?
Jared – I think it's pretty obvious at this point. Regardless of all that bullshit that happened yesterday I couldn't care less.
Jared says all he needed to know from their argument/blow up yesterday was to find out who is voting for IZZY and he accomplished that. (LOL)
Jared – Cameron is the target for me no matter what but I think it's pretty obvious what is going to happen.
Corey – what I thought going into this week is me and America, Cam backdoor.
Jared – mmmmhmmmm i'm just saying yeah.. I don't know…..
Corey – I just want you to know I went hard on you yesterday I felt I had to because you were coming hard at me it got pretty heated and that sucked. Obviously you and I on whatever level connect and this entire game the first 4 weeks my plan was 100% go to the final 2 with you.
Jared – Yeah
Corey – then you know sh1t happens that's how the game is and I just wish it didn't happen that way putting aside every once of it you winning last night was bad a$$.
Jared – Appreciate it BRO
Corey – when I saw that competition I was like F*** jared's winning this sh1t
Jared says what went down yesterday showed him that he can't trust Corey in this game. "Even I am smart enough to know that"
Corey says he knows no bridge it full burnt.
Corey says if he survives this week a lot of it will have to do with Jared.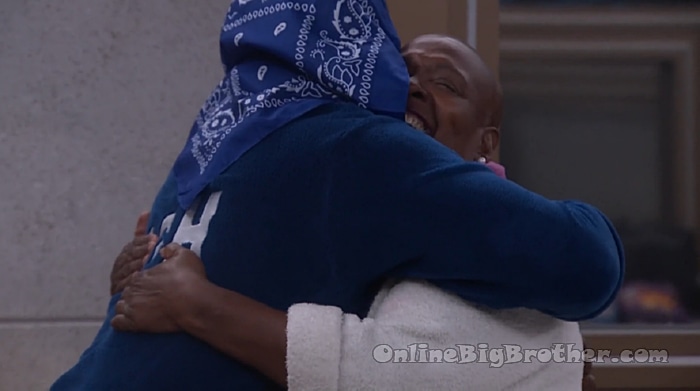 12:01 pm Felicia and Jared
Jared says he's going to chop Cameron's a$$ up
12:12 pm Jag covering his ass with Cirie
Jag being Jag.
Jag – Things weren't adding up completely with what Corey was saying entirely (Ohh good grief)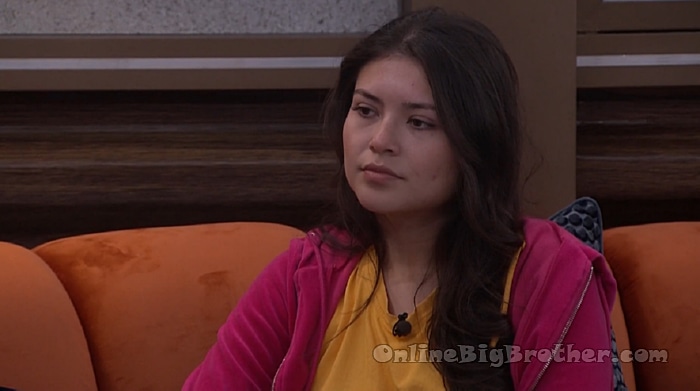 12:13 pm Jared and America
Jared – last Time I talked to you you said you were keeping Izzy to some capacity there's no trust ehre.
Jared – Cameron is my target 1000% percent Cameron's only chance staying in this house is getting picked for Veto..
Jared – What Corey did to me yesterday was very distasteful for me.
America – people lie everybody lies.
Jared says they are not allowed to tell people if they are a nomination. Regardless of what happens "I'm going after Cameron it is that simple"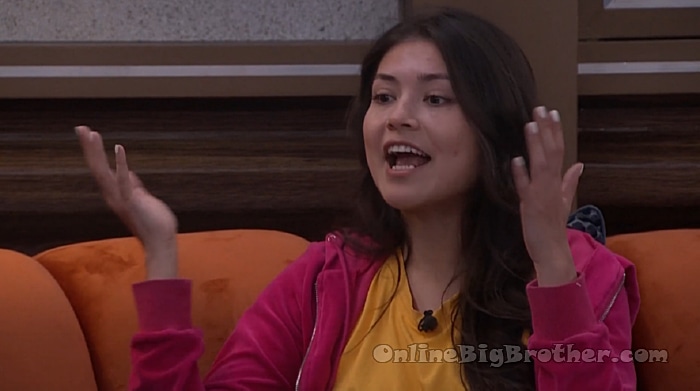 America – it stresses me out that it will be me and Corey ON Thursday
Jared says the only way that happens is if Cameron wins Veto.
Jared says he's had a final 2 with Corey since "Family style"
America – Ohh okay
JAred – that is why Corey I don't get why you doing all this Bro cause you and I had a conversation in the beginning of all this.
Jared – Bro.. when Hisam was coming after you I told oui HIsam is coming after you when we did this whole bullshit family style I pulled you out of it and told him BRO we're at the bottom of all this sh1t
Jared says him and Corey's final 2 was called 'Skeazy and POO"
Jared – Cameron is my target this week. He doesn't want to talk to me because I'll chop him up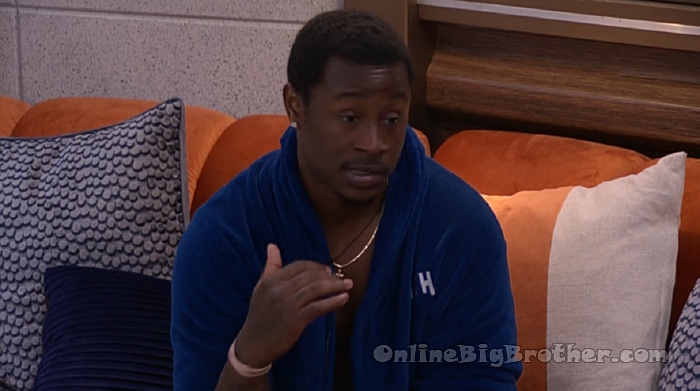 12:27 pm Bowie and Jared
Jared – Corey and America and I'm praying I can get Cameron out.
Jared says the only reason he's telling her this is because he wants to work with her and take her opinions into consideration of his plans. "that's the only way we can be teammates and that's that."
Jared – I'm in a rebuilding phase with who I can and Can't trust. Corey I did trust Corey and he should me why I cannot.
Bowie says she voted Izzy out because IZzy wasn't very nice to her.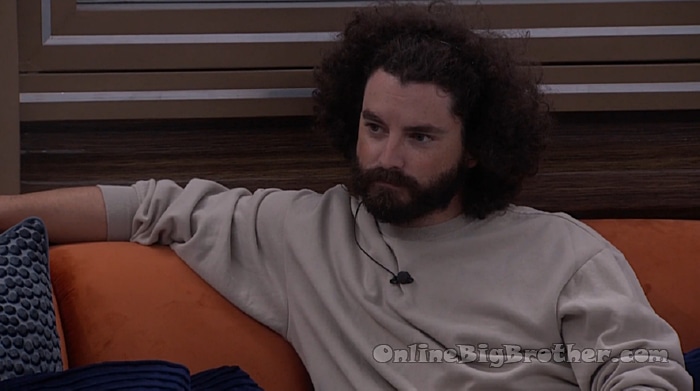 12:33 pm Cameron and JAred
Jared – Ca, my boy.. you did me dirty BRO
Cameron – I feel like you were going to and have done me dirty
Jared – I haven't … um… yeah… you know about the Red situation.
Cam – first off Great job. Not one person expected you to do that.. (LOL)
Jared – yeah I know.. I know that I felt that.
Cam – you should have
Cam – I feel like I lost my third friend this week and I know you are a sharp dude I've been lined up this entire time over and over…
Cam – I'm tired of all this.. It's hard and it hurts.. I thought you and I were close and yesterday i thought that was all a lie.. like you don't like me and you don't give a shit.
Cam – What were you going to do whenever you vote Felicia out? What were you going to say to me?
Jared – just simply BRAW I thought this is where the house was going to go and that's what it is.
Jared – Everyone was upset you were calling them dumb a$$es So I knew Yeah Cam is rubbing people the wrong way
Cam – I didn't call them dumbasses you know what I meant.. Ohh know I rub people the wrong way I'm already the a$4hole.
Cam – whatever happened yesterday created a whole new game we can think for ourselves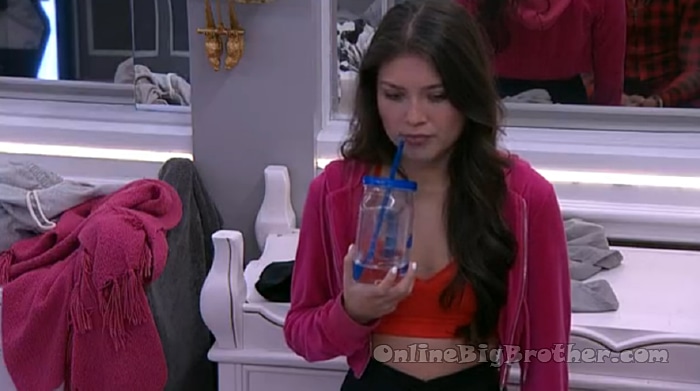 12:57 pm America and Matt
America says she'll pick Blue.
Matt – I'm going to let Corey know if he wants to pick me he can.
They move into the Scary room where they are joined by Blue.
America says there's a good chance it her and Corey on the block.
America – If I got houseguest choice I want to pick you (Blue)
Blu e- Yes of course
America – I want to start working together with both of you. we've sorta started to..
Without your support this site and these spoilers wouldn't be possible.
Please consider a donation to keep the madness going.