Quick Big Brother Spoilers
Head of Household: Jared
Nominees: Corey and America
POV Players: Corey, Jared, America, Bowie, Jag, Cameron
POV Winner: Jag
Veto Ceremony: ?
Havenots: ?
Lock your ranks in before midnight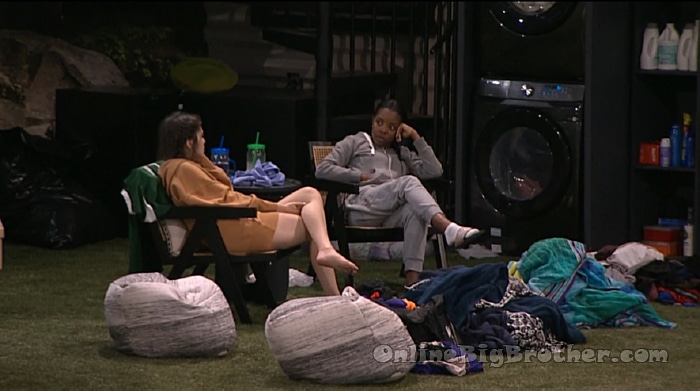 12:40 am America and MEME
America says when the last week started Izzy expected the vote 8-1 with MEME being the sole votes to evict her.
MEME – I know.. so crazy
America – would you have done it?
MEME – Yeah I would have
America – nobody would have held it against you
They continue to talk about last week.
America says Izzy had alliances with everyone. It's a good tactic at first but eventually people talk.
MEME – Felicia was thinking she had votes..
America – from them?
MEME – yeah
America – that's what they were upset about. They had been lying about their vote which I think is pointless.
America says Felicia came up to her and said she had Cirie, MEME and Jared's vote.
America – I Didn't want to tell her then..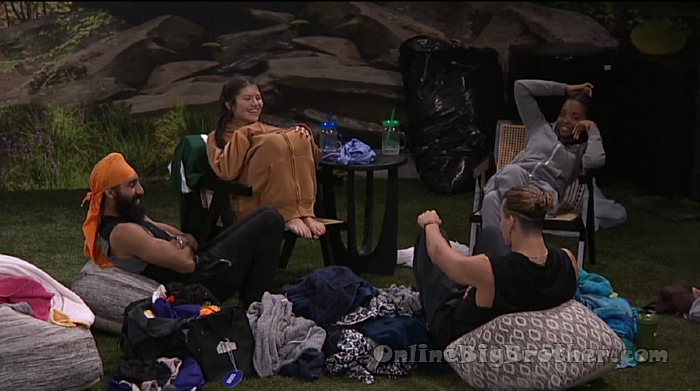 1:30 am – 2:30 am Chit chat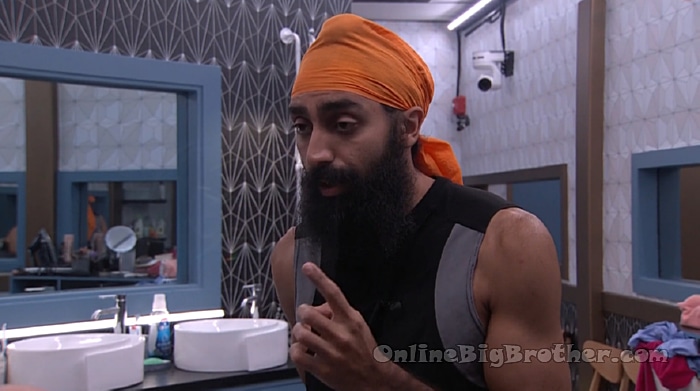 3:20 am Jag and Matt
Jag – Blue said If she wins she puts up Corey and Bowie and keeps it the same and she wants Bowie out which isn't going to happen. Corey will end up leaving.
Jag – I think Blue should throw it.
Jag – there's corey and America on this side. The mommas over here and us three in the middle. Jared can't play. Bowie and MEME over here.
They don't know what MEME is going to do if she wins HOH.
Jag – The thing with MEME I don't know what she will do. She isn't going after Felicia.
Feeds flip when we're back
Jag – next week whoever wins HOH will be guaranteed Jury
Jag – If you win you are saying put up Bowie and MEME so you don't show your cards. That is going to be a sketchy week. The reason I say it is when it comes down to the votes you will want to backdoor Jared. Lets say MEME wins Veto or Bowie wins Whoever.. JAred is up there. The people that will evict Jared are Corey, America, me. The people that will not evict Jared are the mommas and Blue so that's three and three. You need Four votes so that means. MEME or BOWIE whoever gets off the block will be the deciding vote.
Jag – MEME could vote with them or vote with us. What that means is you've made a BIG move without a guarantee Jared goes home. That is scary
Jag – here's another options lets say me or you win HOH. Obviously if the Bowie/MEME route is sketchy lets say we are fully committing and showing our hands lets say you get HOH.. or I do whatever
Jag – lets say you put up Cirie and Felicia and then we swap out Jared on the block. Jared's on the block next to Felicia. Cirie and Blue votes to keep Jared. Me, Corey, America vote to evict JAred. NOw you have MEME and Bowie again. I think probably they would come with us.
Jag – Next week us winning the HOH is a sketchy thing
Matt – I just hope they don't take the first shot.
Jag – Blue isn't going to vote to evict him.
Feeds cut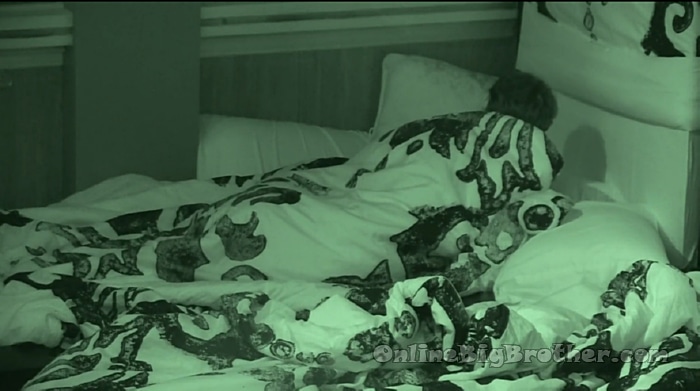 3:30 am Corey and America
Corey – I'm worried about Jared's relationships with Cirie and Felicia.
Corey – Felicia has MEME and Blue.. those are the votes. Cirie, MEME, Felicia and Blue those are the four.
COrey – After what happened on Thursday and the sh1t I did wednesday
Feeds cut..
When we're back they are making out.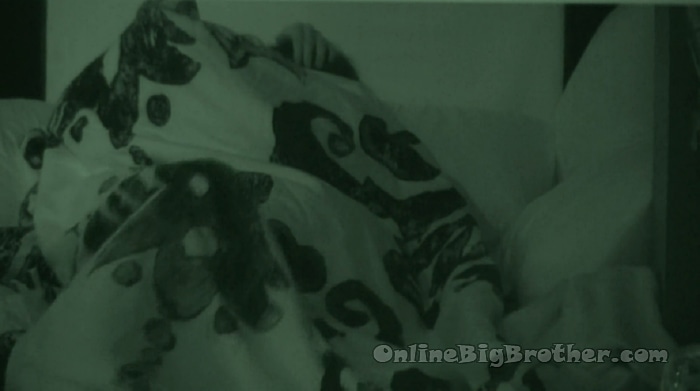 4:44 am zzz
8:55 am zzzzz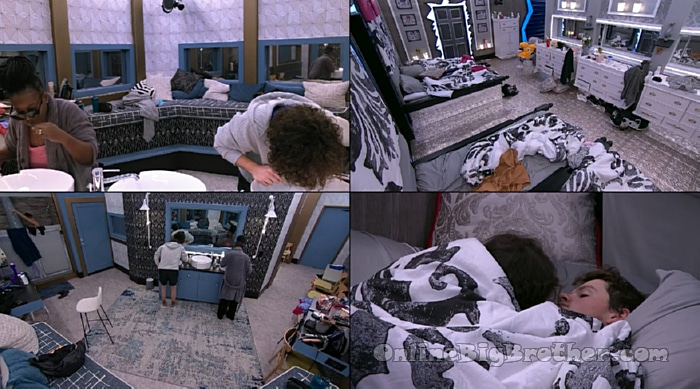 9:52 am lights on.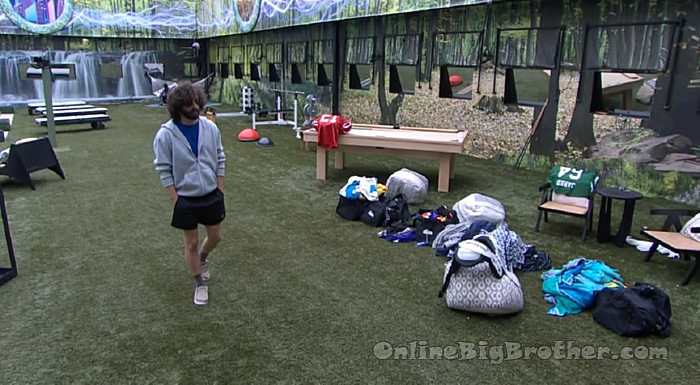 Looks like everyone is doing laundry today.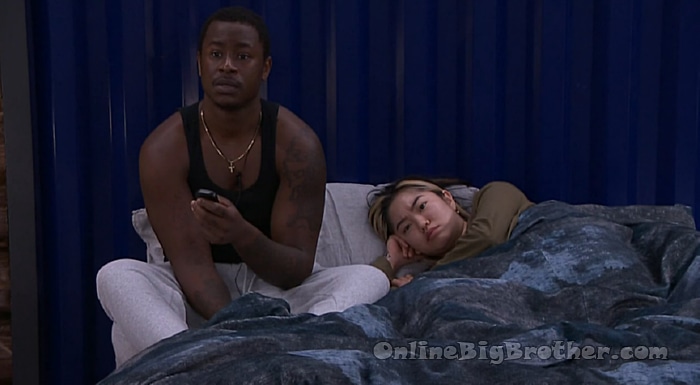 10:10 am Blue and Jared
They are going over their boot list.
Jared – MEME doesn't threaten you like COrey threatens me.
Blue – it'll have to be Jag or Matt
Jared – CAmeron, MEME, Corey, Jag or Matt.
Blue – Yeah.. America.
Jared – Bowie, Felicia
Jared – your final 4 is me, You, Cirie and Bowie or Felicia?
Blue – Yes
Blue – Matt can be up there.. I can beat matt I can Beat Felicia..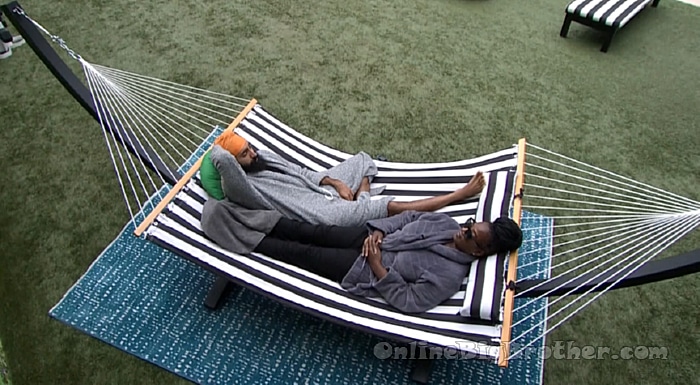 10:15 am Jag and Cirie
Jag says he told Corey and America they can rock paper scissor for who he uses the veto on. "I don't think it matters at all"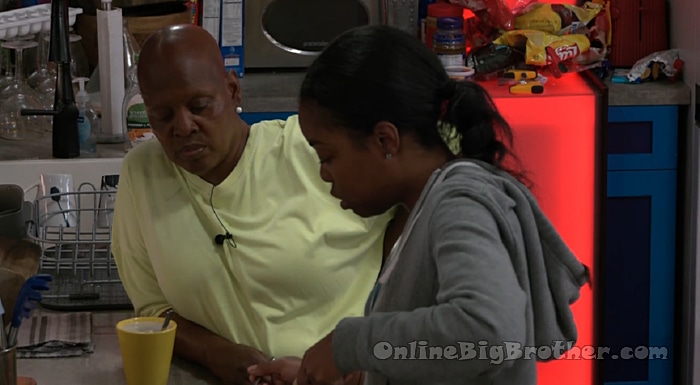 10:37 am Felicia and MEME
(hard to hear so it doesn't make sense)
Felicia – WE need to get them on board with whatever the f** we want.. WE're done playing games.. Well that's what the house wants.. F*** all of that we the house
They are talking about not the original plan to vote out Felicia on THursday.
MEME says she was never supposed to know.
Felicia – I was to find out the last minute.
Felicia – but thank you god She told you, you told me and then Izzy… When she did that Corey got pissed off.. and everybody FLIPPED.
Felicia – actually he was the one that flipped..
MEME says America was always wanting to keep Felicia early that week but she didn't think Corey would be down because he was so close to Izzy.
Felicia says Cirie, Jared, Izzy were making her believe they were voting to keep her.
Felicia – that's why I said My gut tells me they are not fighting for me I can feel it.
Felicia – I'm hoping it's little America's a$$ up
Felicia – I'm going to go to corey and say What happened?
MEME says she was always going to vote to keep Felicia so when the flip happened they came to her "All of that I was a part of Technically I wasn't part of anything.. I was sitting minding my business"
11:30 am Jared, Jag and Blue
Jared says America has a slighting better chance of staying against Cam than Corey does.
Jag says Corey picked him for Houseguests choice so he's thinking he'll use the veto on him.
Jared – if someone decides to keep Cameron
Blue – they're stupid
Jag – There a$$ is grass Bro.. Their a$$ is fu*ing Grass..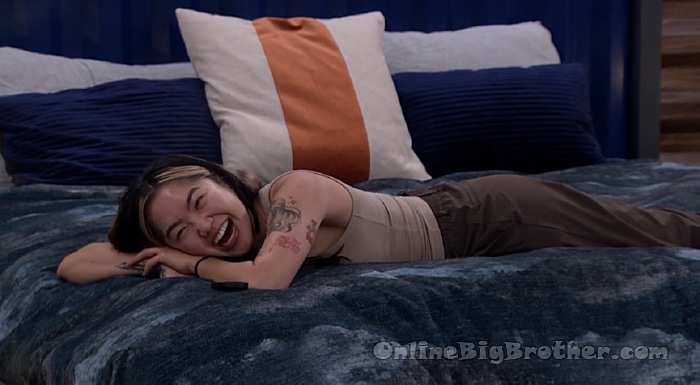 They are joking around about flip flopping your votes.
Jared says he might mess with people today for no reason "Yeah man, I don't know if Cam needs to go home right now"
Jag – Wait BRO That would be so F***ing funny
JAred – people are going to go like jared's gotta go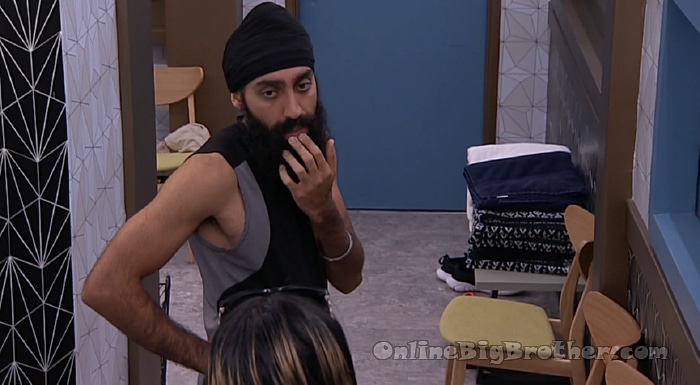 11:52 am Jag and Blue
Blue – what happens if one of us accidently gets it (HOH) Where do we stand on that?
Jag – I'm down
Blue – even if You want to go one way I want to go one way and Matt want to go a different way it's better to kinda be in the know and figure out what is going to happen. Ultimately it's us three and we all have what's best for our personal games. Being able to talk out and be on the same plate.. Also we can brainstorm names..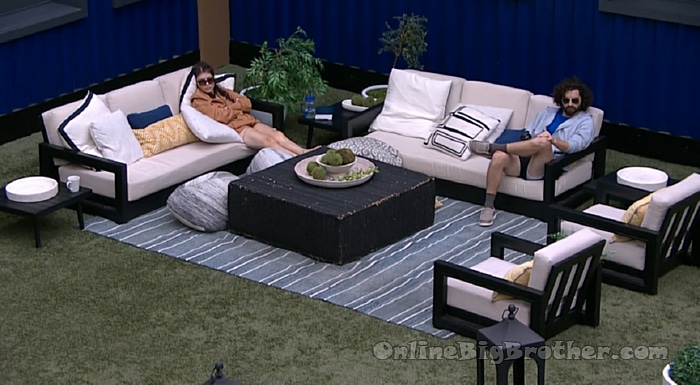 Likely this will be the nominees after Tomorrow