Omarossa nominated Ross and Brandi..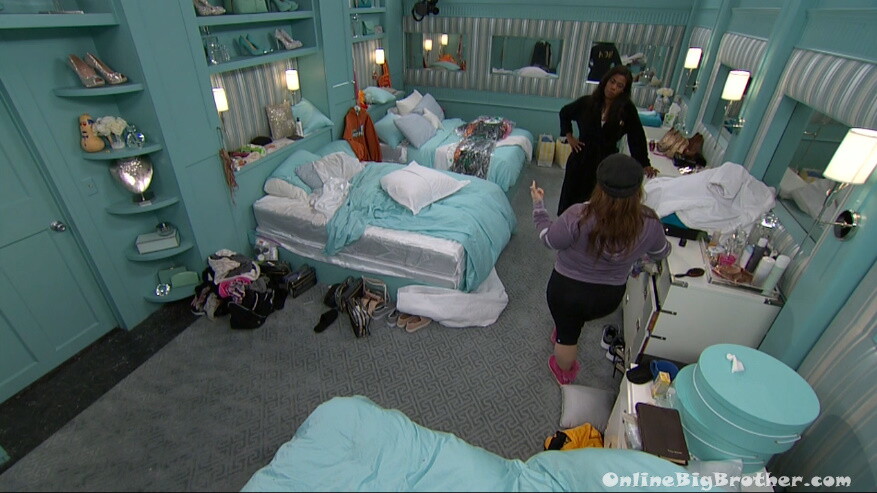 1:25pm Omarossa and Marissa
Omarossa wanting the girls to go after the guys. Says she cut a deal with James so he can't go up.
Omarossa – beside James the only real power player in the guys.. because I don't want to eliminate the women I want to stay true to that
Marissa – yup
Omarrosa – Is Ross
Marissa – yup
Omarossa – Marks isn't a player .. Metta isn't a player
MArissa except MEtta wins..
Omarossa – Metta wins anyways MArissa
Omarossa – now I'm thinking Brandi Mark.. the twist is the twist..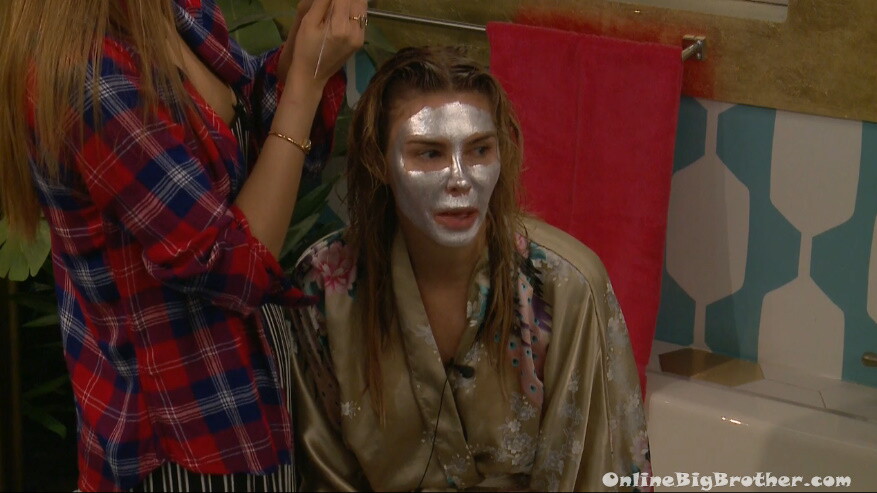 1:34pm HOH Omarossa, Brandi, Ari, Marissa
Omarossa says there was a deal with James not anybody else so if they win the veto they could take James out.
Brandi – he has to go ..
Omarossa – I hope everyone plays hard for the veto.
Marissa – harder than I've played before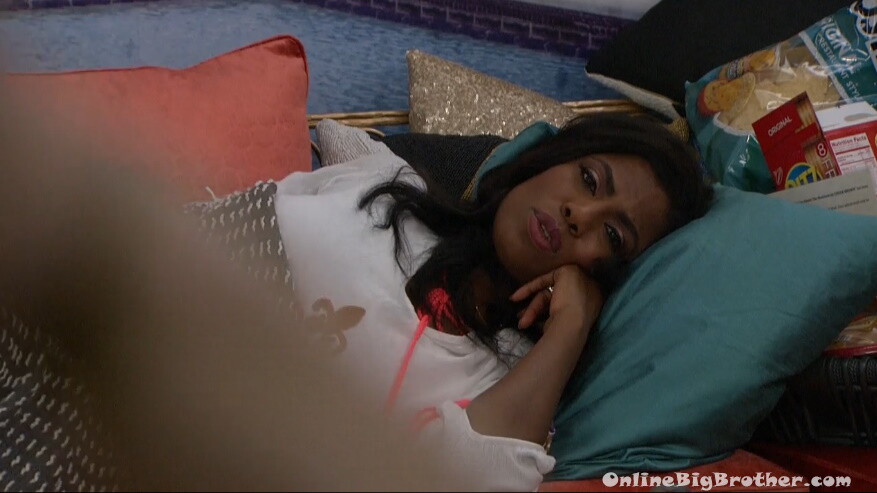 2:05pm Omarossa, Brandi, Marissa
Omarossa says Metta was asked to be on Celebrity Big Brother in August but he didn't agree until a week before.
Marissa says she was asked in November.
Omarossa says Metta could have come in super prepared.
Marissa knew there was an NBS player on the show but that is all she knew.. Feeds cut.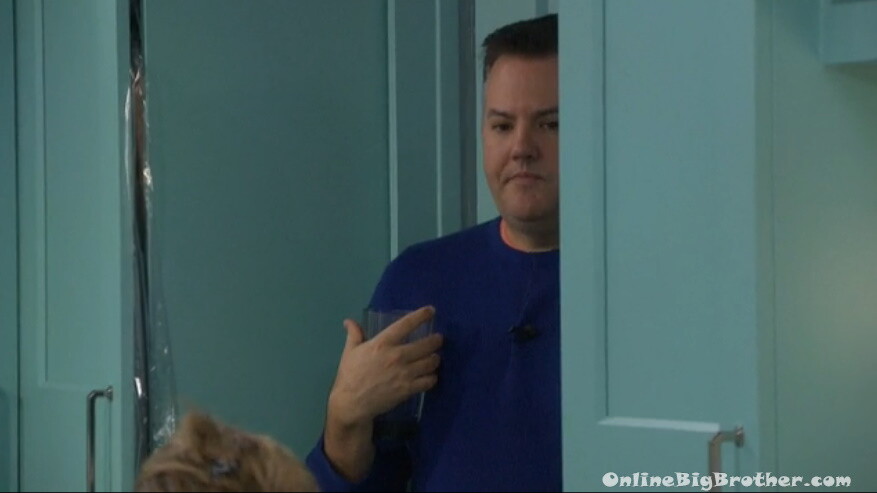 2:23pm Marissa, Brandi and Ross
They are not convinced that Metta really wants to go otherwise he would have left already. He could make it happen.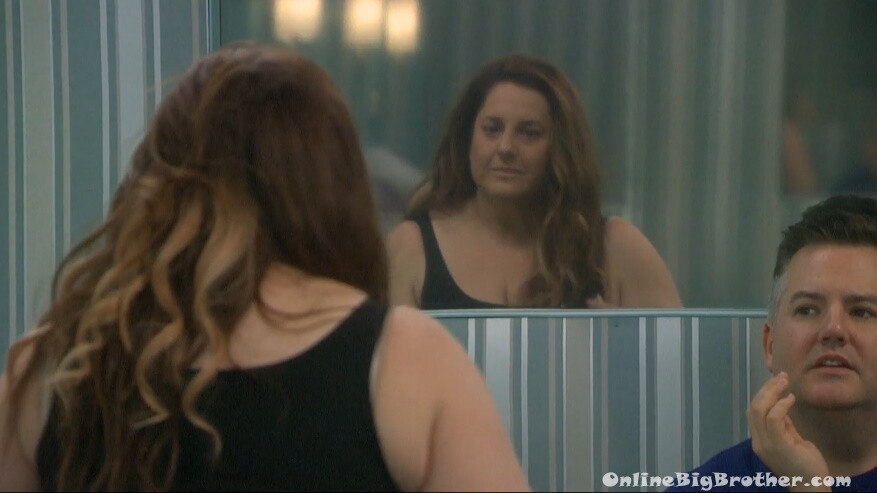 They tell Marissa her hair looks sexy ..
Brandi – it's something different
Ross – pretty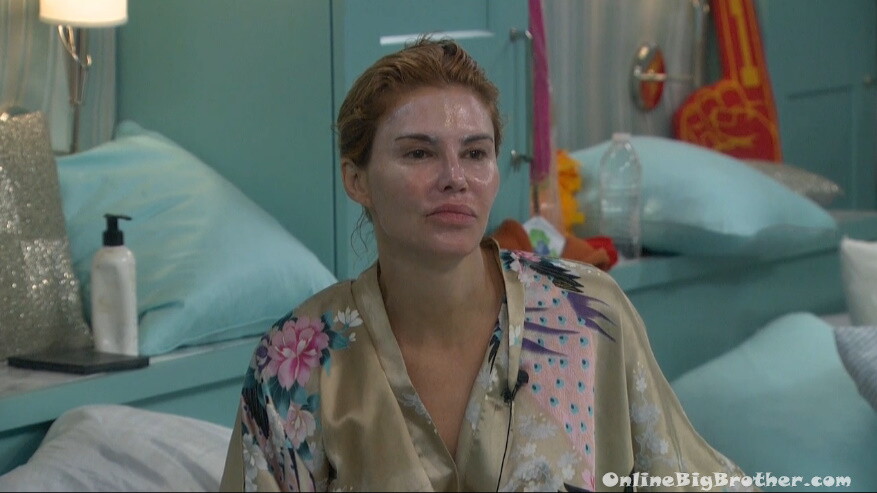 Brandi says they've all told Oamrossa to go after James.
Brandi – She's on board with getting James out..
Ross – you should give her a name she can get out an option
Marissa – I said Mark
Marissa laughs..
Brandi says Marissa is pushing Mark too hard.
Brandi mentions the POV twist says if one of them wins they have to get James out.
Ross – she knows (Omarossa) what she's going to do she's been filling time
Brandi about Omarossa – she's telling us all different things
Brandi thinks she's one of the nominations that is why Omarossa has been acting funny with her.
Marissa – worst case it's two of this room
Branid – or one of us gets backdoored
Ross – it's going to be you (Brandi) and me or Mark and Me
They talk about the upcoming schedule. There's nominations and on MOnday evictions/HOH
Ross – I'm not sweating anything even if I'm nominated I'm not going to sweat it.. it is what it is
Brandi – just have fun
Ross – exactly .. on slop..
Ross leaves..
They bring up Ross freaking out.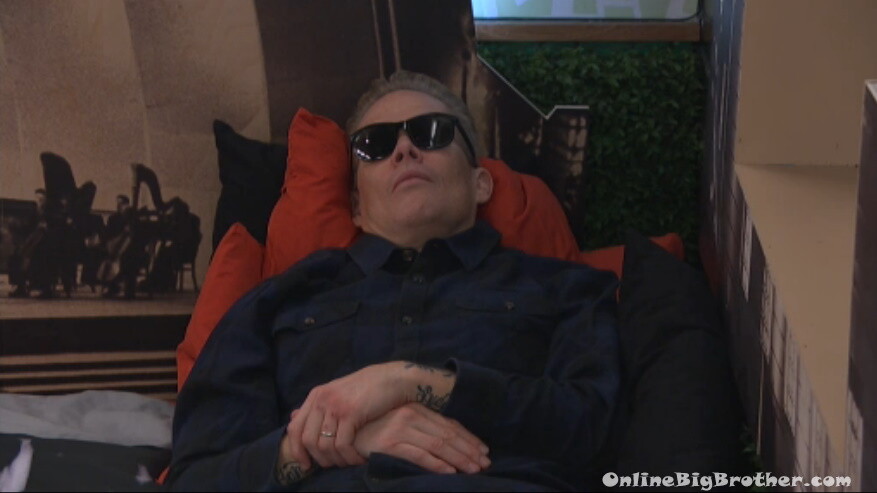 2:30pm Mark taking it easy…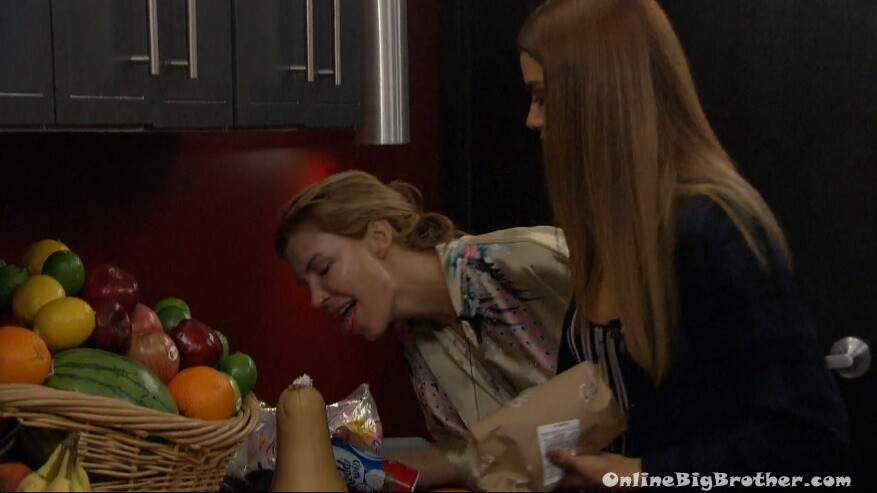 2:52pm
"Watch" -Brandi #CBBUS @DawgsBigBrother pic.twitter.com/0IHvUY2f6p

— OnlineBigBrother.com (@bigbspoilers) February 17, 2018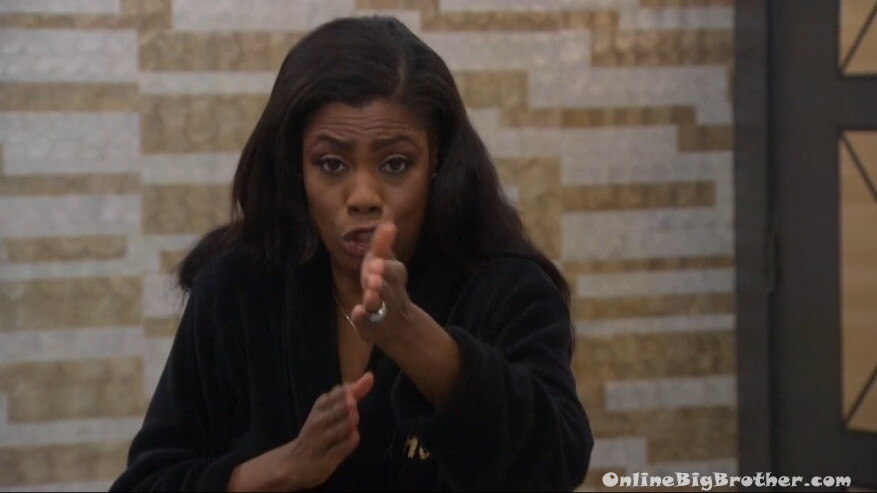 3:46pm Omarossa and Mark
She tells him that Ross has been her target from the start. She is planning on putting up Ross and Brandi.