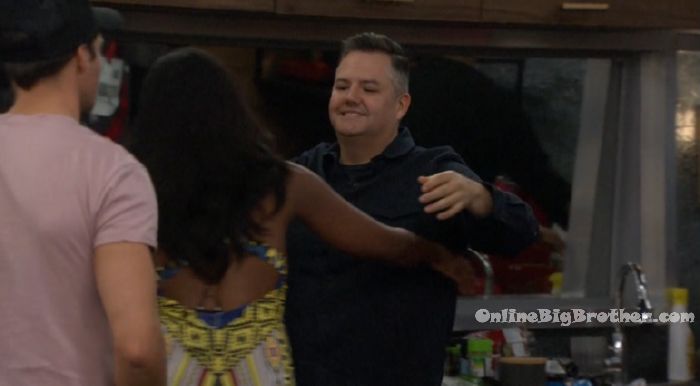 Omarosa Nominated: Ross & Brandi

Try the Live Feeds FREE for 7 DAYS! Click here for your: FREE Trial
5:20pm – 6:30pm Big Brother blocks the feeds for the nomination ceremony. When the feeds return – Ross hugs Omarosa and says its all good babe. I don't know what final 4 you're talking about. I didn't have a final four with the whole house. Omarosa – well not the whole house, that's a bit dramatic. Ross – I talked to them and I talked to them. Omarosa – that's half the house. Ross – I didn't have final fours with half the house. Omarosa – not with Shannon? Not with James? Not with Marissa? Not with Metta. Ross – I didn't have a deal with Metta. Metta – we didn't have any deals. Omarosa – so you didn't make deal with anyone? Ross – of course I made deals, not with half the house though, no. But you can say whatever you want though honey. Omarosa – I just want to split the pairs. Ross – that makes sense. That I understand.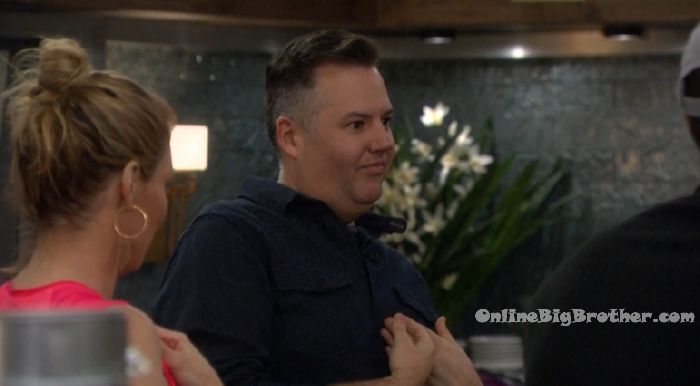 8:07pm Bedroom – Ari & Marissa. Ari – we need to talk to Omarosa and find out who she wants out. What did she say to Brandi? Marissa – how can I trust you. You betrayed your team and your closest ally. And then she said you guys are in a final four. Brandi – you just sat quietly. You, me and Ross just sat there quietly. Ari – when is the show over? Marissa – 6 days on Monday. Its all fine. Ari – if we go, its okay. There is something mean about … I always tell you guys that Mark is untrustworthy. Marissa – Mark is going to be in the end. Metta is going to be in the end. Metta, Mark and James. Ari – I don't think Metta will win. Marissa – Metta won't win because he won't get to the final 2, no one will take him. Marissa explains how the final HOH works.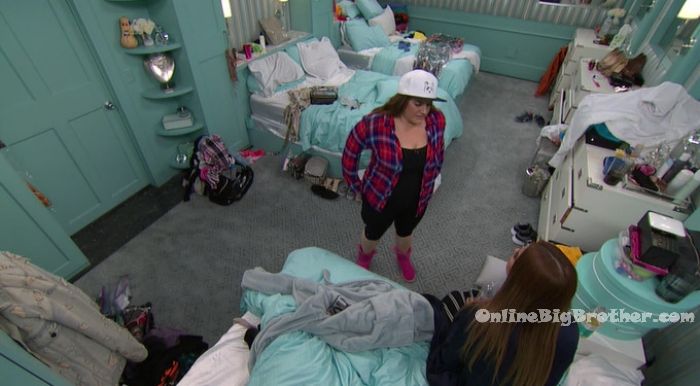 8:30pm Storage room. Ross and Marissa. Marissa – Ari is the smartest person in the house. Ross – okay. Marissa – She goes Mark and James made a deal with Omarosa. Think about it. Mark went up there and and came down and was like she is putting me on the block. No, he went up there and they made a deal. Lets break those four up. Ross – if that's the case then, they agreed to vote me out. Marrisa – they were up there for so long. Ross – how long. Marissa – we ate lunch. Ross – was James up there? Marrissa – no it was just Mark. Ross – James and Mark would not trust Omaroasa. James doesn't need to make a deal with her. He is safe this week. I can grill Mark. I can tell if Mark is lying to me.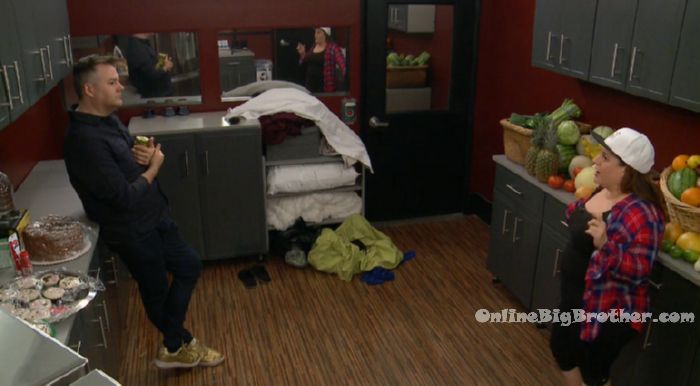 10:40pm
Big Brother gives the house the house guests Margaritas and Mugs from POP tv. They all head out into the backyard and think up questions to ask each other from fake viewers.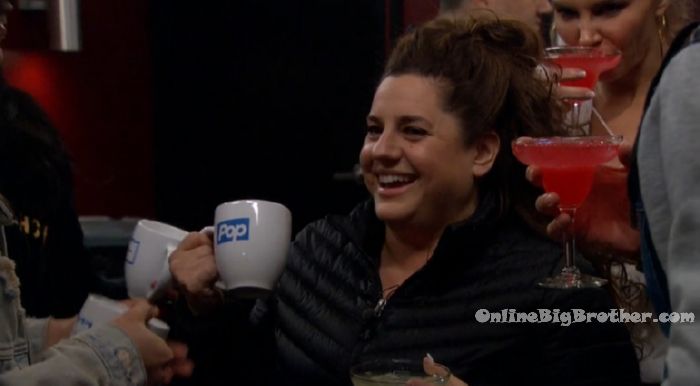 11:10pm – 11:50pm Backyard. Mark, James, Metta, Omarosa. James – my favorite part of the evening is when Brandi gets too cold to hang out. Omarosa – I've watched her go after the two of you all. And I've heard just in passing all the names and comments that she says about me. Mark – little snips, it gets tiresome. Its kind of sad. James – in any other situation in the world I would just give it back. Mark – oh I would obliterate her. James – but in here it will in no way benefit me or the game. She is such a bully and the last think you want to do is empower them to keep going. So I just say nice things. Metta – that is crazy. I haven't noticed that. James – I just hope she finds away to be happy. Mark – I think its her thing.

FLASHBACK and watch everything you missed: Live Feed 7 day FREE Trial!
Time to start ranking the houseguests on Celebrity Big brother. Nothing has changed with the ranking system since BB19. If you forget how it works here's the skinny.
You apply a ranking from 1-5 to each houseguest using one of these two pages: Voting (with images) and Quick vote (without images)
You have until the end of each day to "Lock in" your ranking. Each day the rankings are compiled and viewed on the grid.