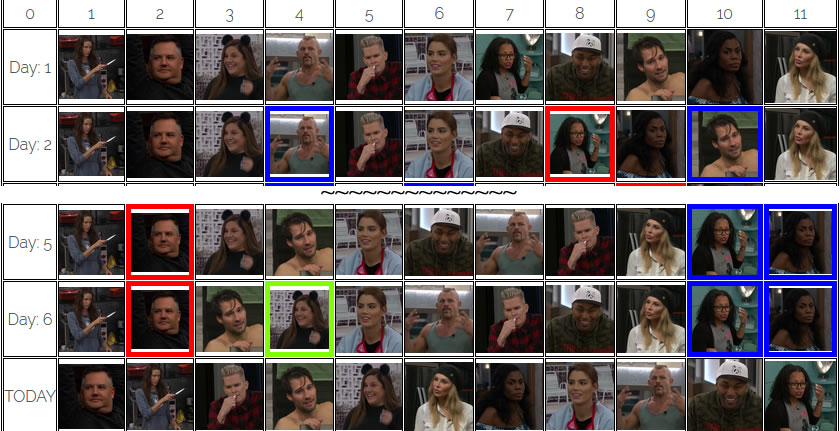 In case you missed it last night Marissa won the Power of Veto and decided not to use this. Keshia and Omarosa remained on the block. Keshia went home by a vote of 7-0. She said her child needed her milk.
Late last night Ari won the Head of Household. Sounds like they will stick to their plan. Omarossa and Metta on the block backdoor Shannon if possible.
How has this changed the ranking?
Not by much. It's pretty static so far. For the most part the top three have been firm with Shannon/Ross holding the top 2 positions and Marissa holding the 3rd spot. Sometimes James gets into the top three and as of writing this Mark is 3rd so far today (An anomaly no doubt). The Bottom three is mostly reserved for Oamrosa, Brandi and Keshia. Metta spends some time in the bottom as well. Probably due to his willingness to go home.
FLASHBACK and watch everything you missed: Live Feed 7 day FREE Trial!
Time to start ranking the houseguests on Celebrity Big brother. Nothing has changed with the ranking system since BB19. If you forget how it works here's the skinny.
You apply a ranking from 1-5 to each houseguest using one of these two pages: Voting (with images) and Quick vote (without images)
You have until the end of each day to "Lock in" your ranking. Each day the rankings are compiled and viewed on the grid.