Click here for your CBS All Access – Live Feed 1 Week Free Trial!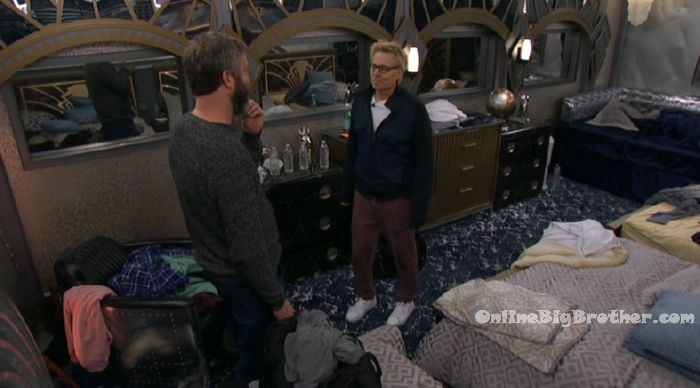 8:20pm The live feeds return from being blocked for the Head of Household competition.
HOH WINNER: Tamar!
(Buckle up and grab your popcorn!)

In the bedroom. Tom and Kato. Tom – three days ago all Ricky did was talk smack about Tamar. Tamar doesn't know that. Kato – I'm not going to play that. They tried to play that with me. Tom – you're not going to? Kato – No. Tom – yeah lets just have fun. Kato – I'm not going to hang out too much.. We have this room. I'll come and say hi. There's the high road .. and I'm on the high road. Tom – they were so happy though. Kato – they were scared. Tom – I almost feel good for them. Tom – good stuff again. I actually thought you were going to win it again there for a second. Kato – I did too. I did. And I had it … its a gut thing. It will actually be good to get out of here. Tom – oh yeah get me out of here. This is like being in jail. Probably worse actually. Kato – and they're going to make it rough on us. Tom – yeah, yeah. We'll just play cool and ignore them. Kato – I don't think this is the spirit of the game .. but whatever. Tom – I think though .. the truth is be magnanimous, keep a positive attitude and it will be seen by the camera and that's a good thing. It could end up being better that way.. The others join them. Kato – congrats guys!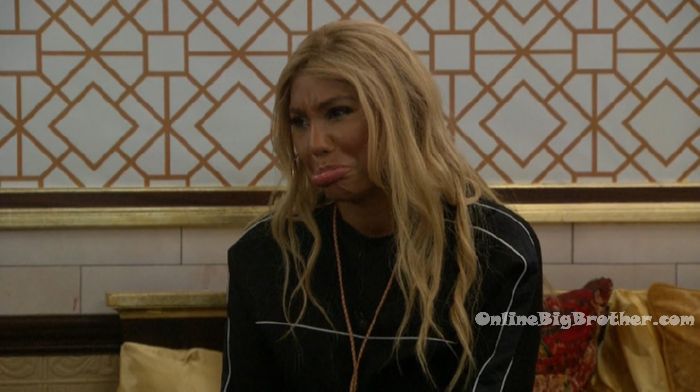 Bedroom – Tamar, Ricky, Dina, Natalie, Kandi and Lolo.
Tamar – I DON'T KNOW BUT I WANT MY HOH IN HERE THOUGH! Ricky – it happened just the way it was supposed to. The person that won, was supposed to. Tamar – it DID! Thank you Ricky! Ricky hugs and congratulates Tamar on winning HOH. Ricky – Nomination Ceremony is about to be LIT! Natalie – ITS ABOUT TO BE LIT!!! Dina – but what about now. Natalie – now were going to go win the veto. Tamar – they sent all of us home in their head already. JOEY!!! WE DID IT BOY!!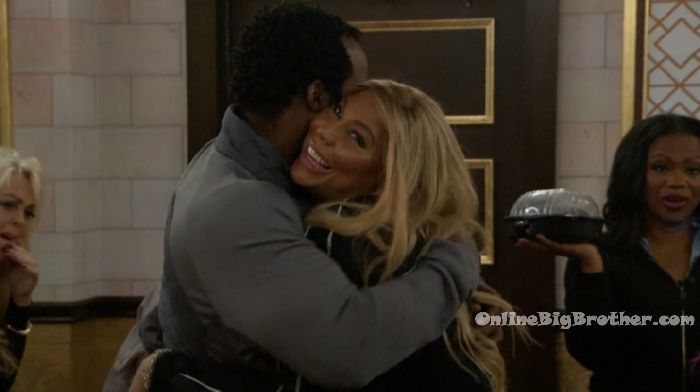 9pm Kato and Tom playing pool. Tom – so are we lobbying for who gets to go first? Is that fun? No its funner if it looks like we want to win right?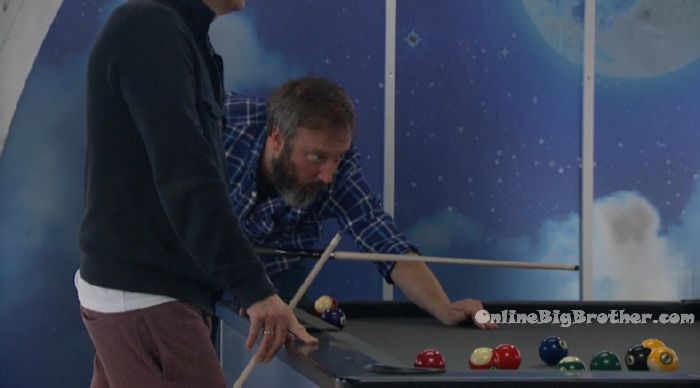 9:05pm Lounge room. Natalie and Lolo. Natalie – Tom is such a poor sport. We need to win the veto so that neither one of them.. (Kato & Tom) even if one of them won.. they can only save themselves. It is such a good win for us.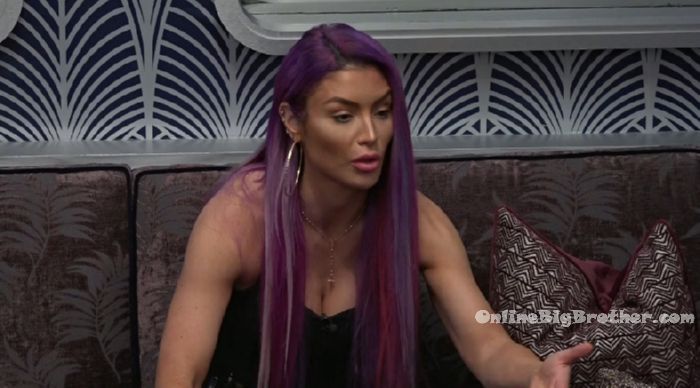 10pm Kitchen. Tom, Ricky, Natlaie, Dina. Tom – did you get your room yet? Tamar – not yet. Guys I think it would be good if we could at least smile through the last few days here. Nalalie – I'm happy! Ricky – we're smile a lot when you're not in the room. Tom – yup.. alright! Tom heads upstairs. Natalie – Ricky!? Ricky – its true though. ddfss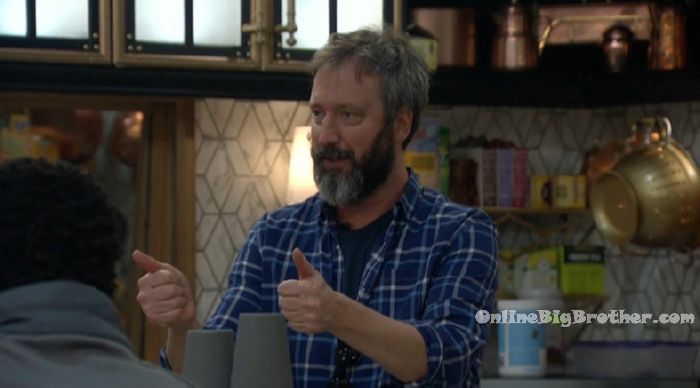 11:40pm Kandi and Dina playing pool. Dina is freestyle rapping. Dina "check the taps and we will see who's the snake. Who are the snakes!" Kato from the kitchen – I'm not a snake. Kato comes up to Dina – Are you serious about the snake line!? I have to know. When I told you everything in the train room… now its all over .. I'm out of here. You're saying I'm a snake?! Dina – no. Kato – you know they're going to work you out right?! Dina – they think I'm with you guys. Kato – with us!? You don't talk to us. Are you crazy!? I told you everything. I protected you. You're still here right!? You think that's a coincidence?! Kato – well you know I'm out of here. Dina – I don't know anything.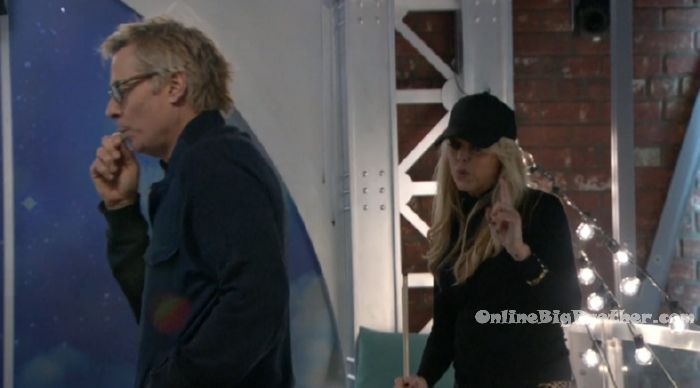 Bathroom. Tom and Kato. Tom – we should both bring our packed bags to the nomination ceremony and then as soon as we're nominated …race for the door and see if we can open it. Let me out of here! Me first.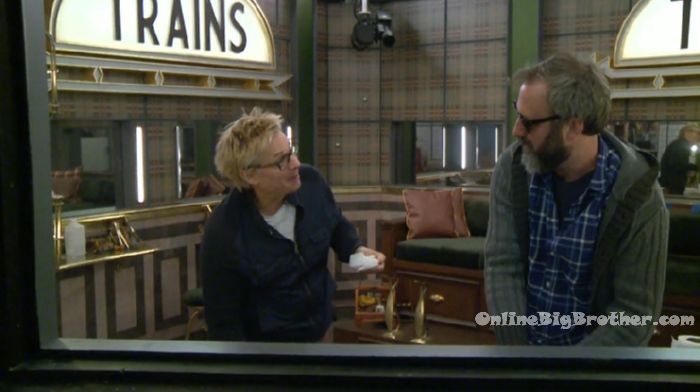 12:06am – 12:20am Tamar gets her HOH room.. They all check out her photos, basket and Tamar reads her HOH letter. Kato and Tom put in their time and then head out of the HOH room.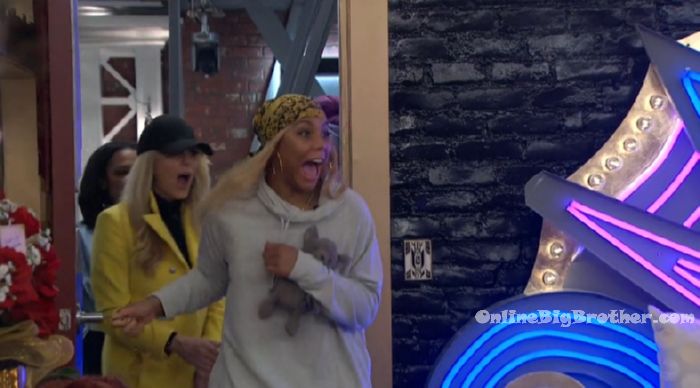 12:36am HOH room. Tamar, Ricky, Kandi, Natalie, Lolo and Dina.
Tamar – so what do we do now? Ricky – enjoy our time. And we enjoy tomorrow. Tamar – I don't know what I'm going to say now because I don't want to be mean. Natalie – don't be mean. Dina – speak from your heart. Natalie – its just one of those things. I don't think anyone should be maliciously mean to anybody however they show their true selves in their actions .. I mean they were all mad and salty because you didn't come up to the HOH room because you feel asleep. They left… they didn't even want to be in here. So how are you going to be upset about something but then if someone else won you don't.. you know what I'm saying? Ricky – you don't have to be mean but I think its important to be honest. Natalie – because he was direct as f**k with you. Ricky – he went over board.. Big Brother blocks the feeds. Dina – my brother says be firm but fair.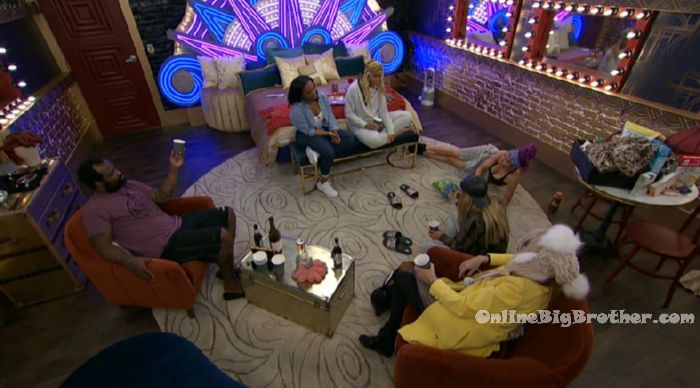 12:41am Big Brother blocks the feeds..
1am Still blocked..
1:40am – 1:50am The live feeds return. HOH room. Kandi, Tamar, Ricky, Natalie and Dina. Kandi talks about how she got a reality shows and going on tour. I feel like god had been working on me.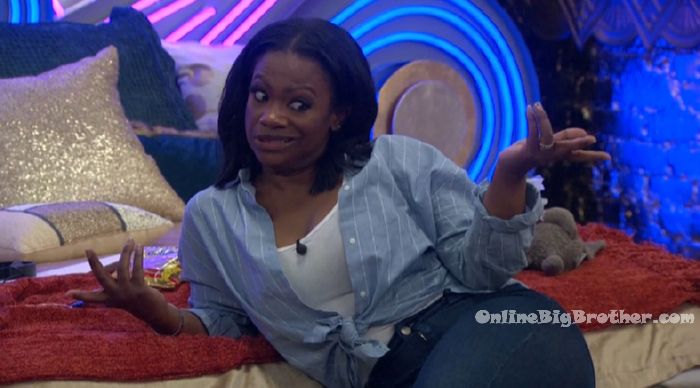 Support this site by purchasing your Amazon goods through our links below. It doesn't cost you anything and we get a small commission off your purchase.
Amazon Canada
Amazon USA