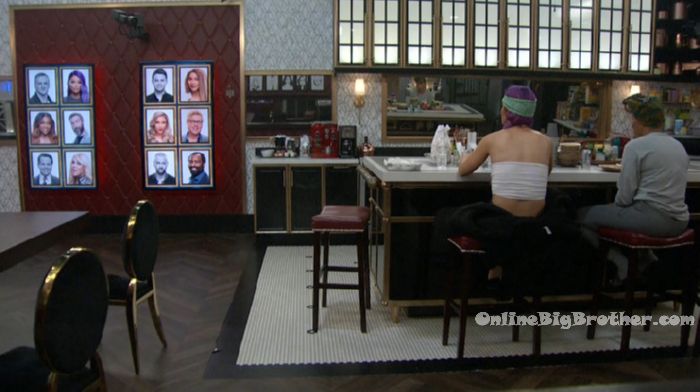 Click here for your CBS All Access – Live Feed 1 Week Free Trial!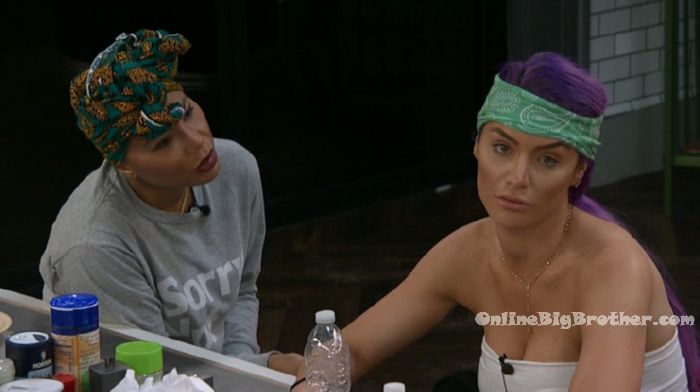 7:40pm Kitchen. Natalie and Tamar. Natalie looks at the camera and says Tomorrow is a big day! Tamra – who do you think he would have put up? Natalie – he would have put me and Lolo up. Tamar – or Ricky. Natalie – or that … one of us three. Tamra – are they that mad at y'all? Natalie – I guess?! I didn't bow down. Tamar – I feel like Lolo could have a boyfriend .. she is just stubborn. Natalie – yeah. Tamar – she could be half way down the isle. Natalie – we've got to find Lolo a boyfriend. Tamar – a MAN! a HUSBAND! Natalie – but tomorrow is a big day .. a big show. Make sure you tune in because a live eviction, live veto.. Tamar – and I'm the HOH so I'm putting them out! PEACE!! Natalie – a live veto, a live veto ceremony and a live eviction. And then we have another HOH competition.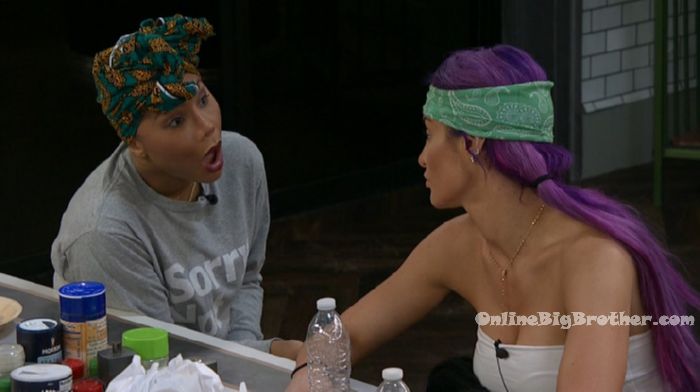 8:15pm Tom and Kato in the bedroom. They're packing their things. Tom – its something to do. I'm better off packing my things .. I don't want these people touching my things. Plus things will get lost.
10:20pm Bedroom. Natalie, Ricky, Lolo, Tamar Ricky – do we have to get up and hug Kato when he leaves? Tamar – no you show people love. If someone is hungry.. you feed them. If someone is thirsty you give them water. Natalie – why can't we just be like "Snails McGails" bye! Tamar – what's snails mcgails? Natalie – something Kato does. Tamar – I promise you .. he does not phase me. I have completely written him off. I don't know nothing about him. I can't tell you nothing. I can't tell you what color his eyes are. Natalie – their brown and he wears glasses. We need to know these things. Tamar – I am going to play in the veto and keep sh*t the same. I am not even going to talk about Kato once he walks out this door. He can't say nothing that's smart that's going to penetrate me and my feelings. EVER! NEVER! EVER EVER AGAIN! Natalie – how sad for them.

11:05pm Backyard. Tom and Kato. Kato – If I am alone and you get voted off with Dina… its just pure focus. I am more focused because I don't have any distractions. I already know what has to be done. Its 100% HOH. Tom – its going to be a lot easier to make friend when you're HOH. Kato – it doesn't mean that I'm not going to talk to people. Tom – you can save the hi-fives after you win HOH. Make friends the next day. It will be a lot easier to make friends when you're HOH. Kato – I'm not looking to make friends. This is not about making friends. I have friends. Friends don't happen in 19 days.. except for you. Tom – it is very possible that one of us could be the next HOH. Its just one competition. We've either won or almost won every competition. Kato – we've been right through the wire. Kato – and when I say that making friends in 19 days .. I knew Tom before. The friendships are earned. We've been through fire. I am not enemies with anyone here on the show but I have you as a friend. Tom – yup. Kato – so this show is a big win. Tom – absolutely. And its based on a bond.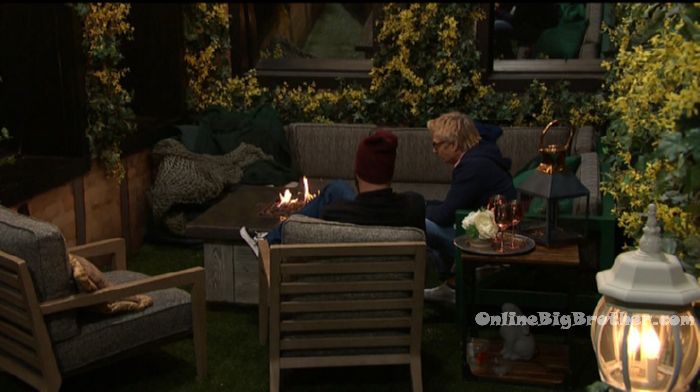 12:04am Kitchen. Tom and Lolo. Lolo – you don't feel like its over do you? Tom – ahhhh.. it sort of feels like that, yeah! Lolo – yeah but you're going to fight tomorrow right? Tom – yeah I am going to try because I don't want to look like I'm quitting. You know? I think it would be kind of lame to not try. Lolo – I know we haven't had a chance to talk.. and I don't really want to talk right now because I don't want to argue.. but I think you should do what you said you were going to and not go out.. I like that you're not going to give up. Tom – yeah and I want to end this in a more friendly manner than it has. Lolo – don't say end.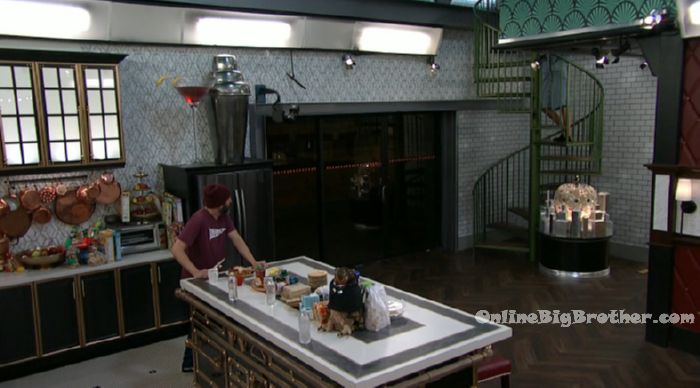 If you've enjoyed our live feed updates, please consider donating.