| | | | |
| --- | --- | --- | --- |
| POV: | ? | Next POV: | Sept 1st |
| POV Used | ? | POV Ceremony | Sept 3rd |
| HOH: | Tyler | Next HOH: | Tonight |
| Noms: | ? & ? | Have Not | ? |
A real easy way to support the site if you are an amazon shopper is to make your purchases through our link. You pay the exact same thing but we get a small % commission. It doesn't cost you anything and helps us out.
Amazon Canada
Amazon USA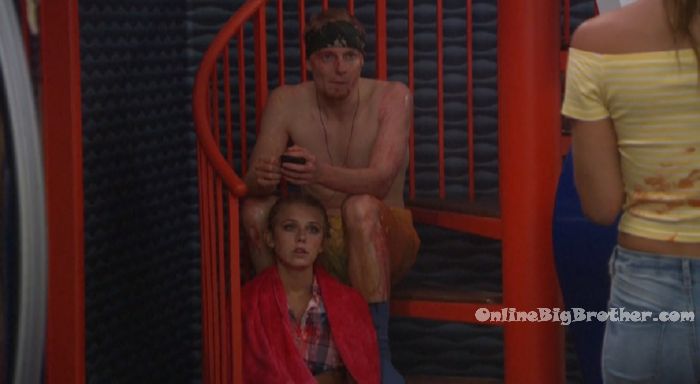 11:48pm – 12:03pm Big Brother blocked the live feeds. The live feeds return – Angela – I feel bad for you guys that was harsh! Sam – that was impressive! JC – did they authorize us to take a hot shower? Haleigh – if they don't let me take a hot shower… I am not showering.. f**k it I am sleeping like this. JC – no babe!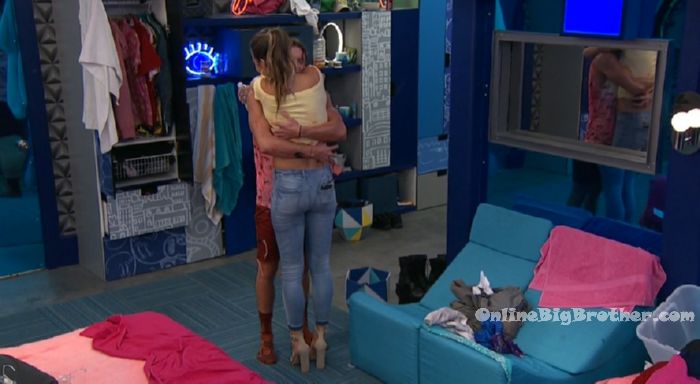 12:04pm Bedroom. Angela hugs Tyler and congratulates him on winning. They head back to the kitchen. Haliegh – You did so good Tyler. Tyler – you were solid as f**k! Haleigh – Once I knew it was just me and you.. I knew you would outlast me. Tyler – my arms were about to give out. That was hitting us hard. If it would hit you from the front my feet would slip back. One wrong hit would f**k us up. Haleigh – were your arms tired? Tyler – my biceps were feeling like they were about to rip. Tyler – I can't wait to see a picture of my dad. Sam – are they going to give you a picture of your dad? Tyler – I hope so!
WATCH the res of BB20 for FREE – 1 Month Free Trial!
Use Promo Code BINGEITALL
Bedroom. Angela and Kaycee. Angela – she (Haleigh) would have put you and I up and then backdoored Tyler.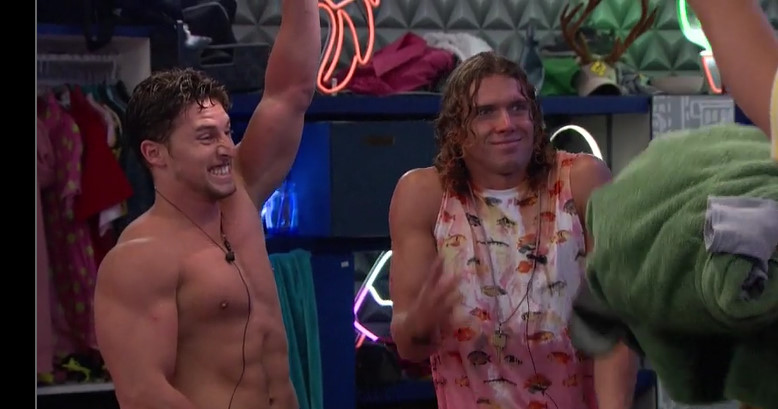 12:50pm Bedroom. Haleigh, JC and Angela. Haliegh – I just wanted to win to put her up. At that point I didn't even want to put Tyler, I want Sam. She is just a f**king b***h. I take back my speech. Then she runs to me when I fall off. JC – what did she say? Haleigh – I've never been more impressed with someone in my life. Like don't f**king touch me. JC – I hate when she looks at me. Haleigh – I don't know why she is rooting for Tyler. She talks so much sh*t about Tyler. I don't know wat she as against me but I am f**king done!! Haleigh gets up and leaves the room. JC smiles to Angela.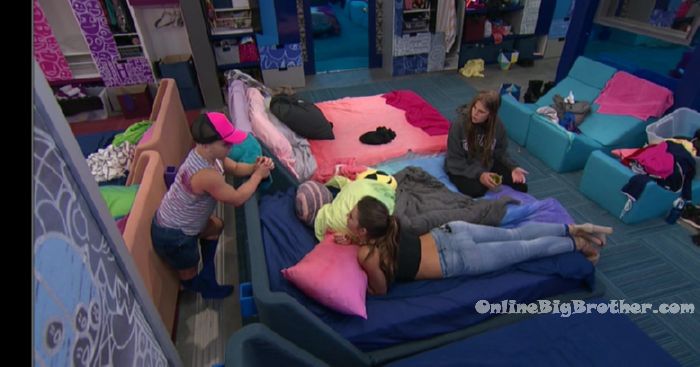 1:20am – 2am Haleigh is in the havenot room. The other are showering and cleaning themselves up
Without your support this website wouldn't be possible. Please consider making a donation. Any amount is greatly appreciated. All donations go directly to paying the considerable costs associated with running this site.
Rank the houseguests!
Easiest way to Rank the house guests use link below