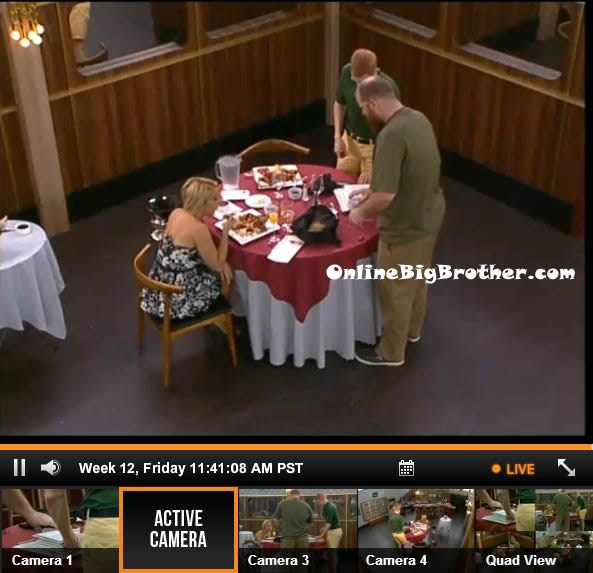 3 PART HOH COMPETITION:
Ginamarie wins Part 1 of the final HOH
Andy and Spencer will now compete for part two.
The winner of part 2 faces off against GM.
9:20am – 11:40am The Big Brother live feeds switch to TRIVIA for the Final 3 house guests to enjoy a catered brunch by big brother while they reminisce about the season. When the live feeds return – Andy and Spencer are cleaning up the dishes. They start taking stuff to the storage room. Ginamarie finishes up eating and says that was an awesome brunch guys. Gina starts doing the dishes. Spencer threatens to pull the table cloth out from under the dishes left on the table. Andy says no don't do it. Spencer says its fine, it's science. He grabs the table cloth and starts to pull and then stops. He says I wish just playing. He says he was just waiting for them to freak out and tell him to stop it. When everything is cleared off the table he tries it and says he is the reason why they don't get nice things.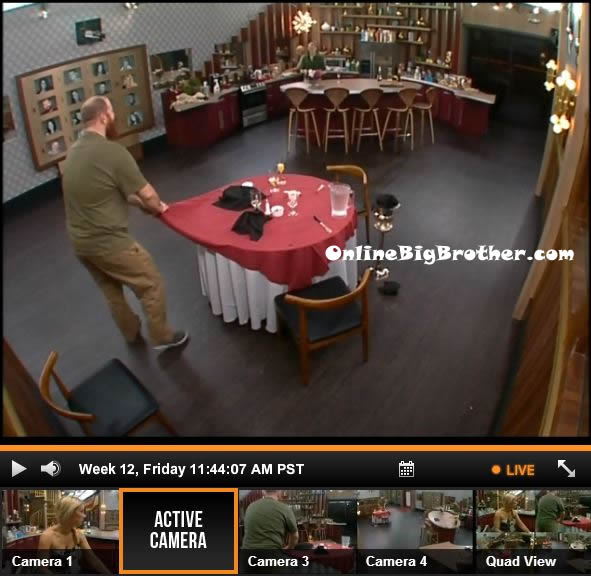 11:50am Andy, Spencer and Ginamarie head to the living room to sit and talk. Spencer says he is glad to be in the final three with them. They talk about how hard it was to have conversations with some of the other house guests like Elissa. Andy comments how the way they are building in the backyard he thinks Part 2 of the 3 part HOH will be tomorrow.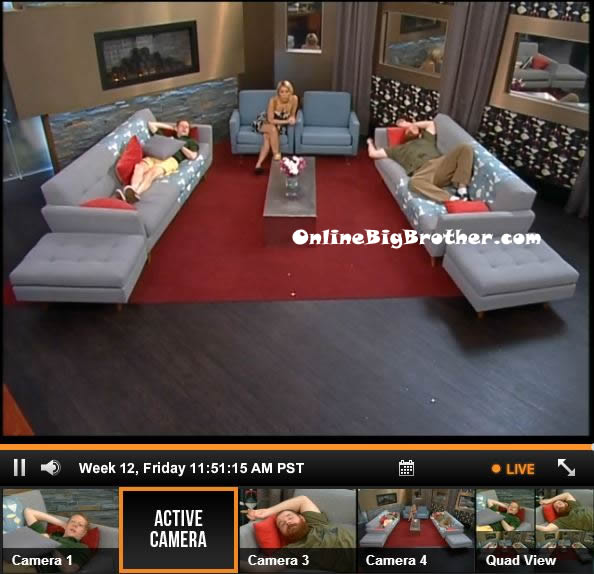 12pm – 12:15pm They talk about games they wish they had to play. Spencer says scrable. Ginamarie says no, f**K that sh*t! I can't spell. Ginamarie asks are they really going to show the Amanda/McCrae wedding in the next episode? The reason I hate that sh*t is because I like McCrae and Amanda is a f**King b***h, she's a cold hearted snake. That just f**ks rich guys for their money. Andy says that he really thinks McCrae could have won this game if he had played it unattached to Amanda. Andy says McCrae wouldn't really do well with the final question competition because he faltered with getting to know people in the house. Ginamarie compares her relationship with Nick to Amanda and McCrae. She says we knew how to separate ourselves and talk to other people. She says she thinks McCrae will have a lot of regrets about the season. Gina says McCrae was thinking "Okay, pu$$y put it on my face!" Gina says I think Aaryn will have a lot of regets too. She says not so much what she said but what how she did whatever anyone wanted her to do. Gina says Amanda is going to regret things after like running around with her t*ts hanging out. This isn't Cancun wet and wild. Spencer agrees and says she works with her mom selling real estate. Gina and Spencer talk about how her t*ts weren't even that nice. Gina comments on how she saw Aaryn's vag!na when she spray tanned her. Andy heads to bed to take a nap. Spencer says he's going to take a nap as well.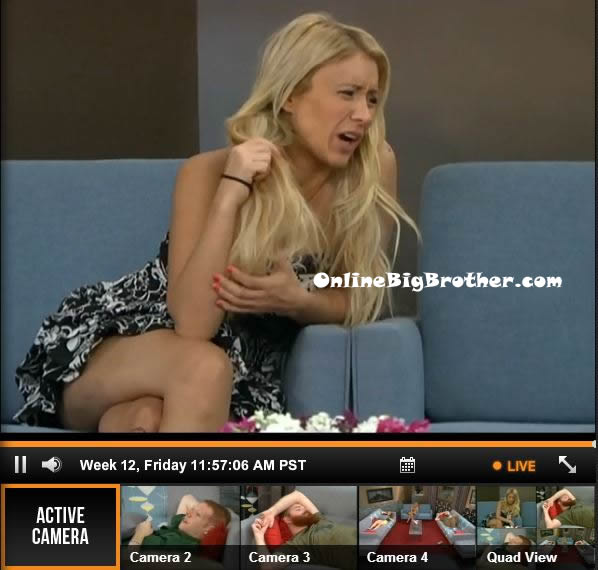 12:30pm Andy and Spencer sleeping..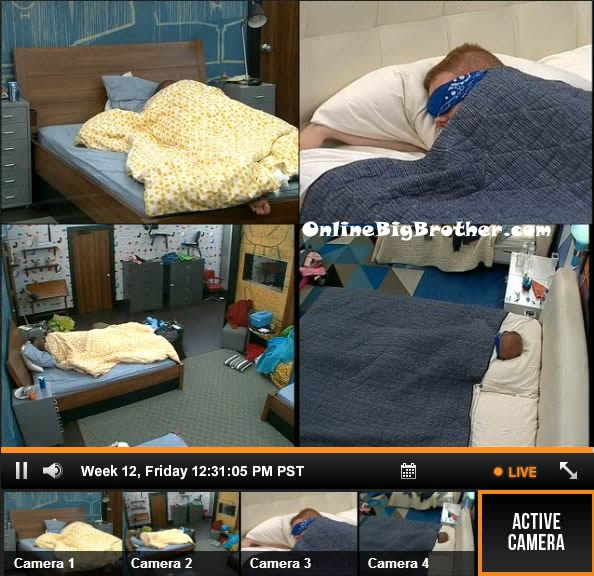 12:55pm Andy, Spencer and Ginamarie are napping.
2:10pm Still sleeping..
3pm ZZZZzzzz..
3:45pm The final 3 continue to sleep their way to half a million dollars…
4pm Quiet BB House..
[polldaddy poll=7394123]
Use the Big Brother Live Feeds to FLASHBACK to SEE what they can't show you on TV: BB15 N!p Sl!ps / N*des
Share it YO!!
Tweet