POV Holder:
Ashleigh
Next POV
Done
POV Used
?
POV Ceremony
?
HOH Winner
Sarah
Next HOH
3 part finale is next
Nominations:
Ashleigh & Godfrey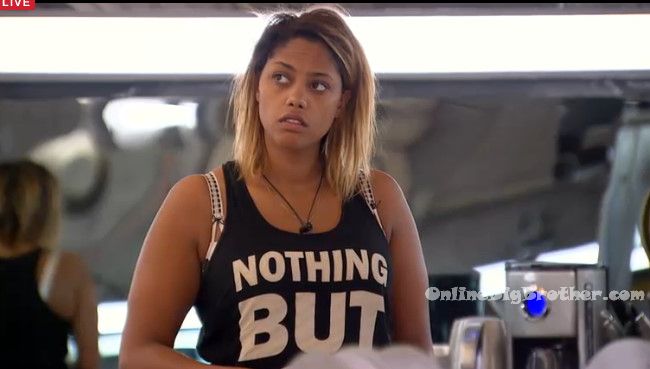 8am – 9am Big Brother wakes up the house guests and blocks the feeds. When the feeds return – Brittnee is cleaning the kitchen. She then starts making breakfast. Meanwhile, Ashleigh and Godfrey are in the bathroom getting ready for the day. Sarah joins Brittnee. Britt says I keep waiting for this thing (Veto Ceremony) to pop up on the screen… because of all the allegations that come after it. Brittnee "I'm f**king tired! Like really tired!" They talk about how they don't know how Zach ignored the rooster every day. Brittnee says well he did and then he had to wear the french maid outfit. Sarah says he did but then he didn't. I don't know how he dealt with it. The guilt. Big Brother tells them in 10 minutes they will be locked in the HOH room. Big Brother blocks the feeds.
9:10am – 11:05am
The live feeds return to all the house guests in the HOH room. Ashleigh continues to get ready. Sarah takes a bath. Britt starts having a shower. Big Brother blocks the feeds again. The live feeds return to Godfrey and Ashleigh in the kitchen making breakfast. From the living room – Britt asks okay I'm taking bets …Monday or Wednesday? Ash says Wednesday. Godfrey says how about next Wednesday. Britt and Ash say no way. Brittnee asks is Godfrey in there? (Storage room) Ash says yup. Brittnee asks Ash if she wants to talk later. Ash says yes. Britt heads upstairs. Ash tells Godfrey that Britt just asked to talk to me later. Godfrey says wait till Sarah talks to you ..then its going to get intense. She's probably preparing a speech right now to tell you.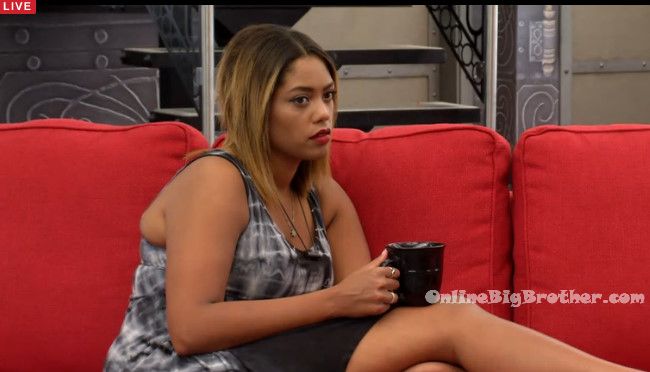 11:25am
Britt heads to the HOH room. Britt shows Sarah the cut on her leg. Britt says I asked Ash to talk today. Sarah says thank you for trying. Britt says I am irritated for carrying Godfrey here. I thought it was for my benefit. Britt says I lost it just as much as you did. Sarah says I feel like he tried. Britt says I think he is more capable of doing these comps. Mentally he almost won the 100 minutes in hell. Britt says listen this is going to be my last pitch to you .. In this game when I give my word it means everything. If I give you my word I would take you to the end I would over Sarah. Sarah says just play off the fact that it would be hard either way to take me or her. I would rather take someone who didn't run my game. Sarah says I am going to tell her that I'm going to vote for Godfrey in the end.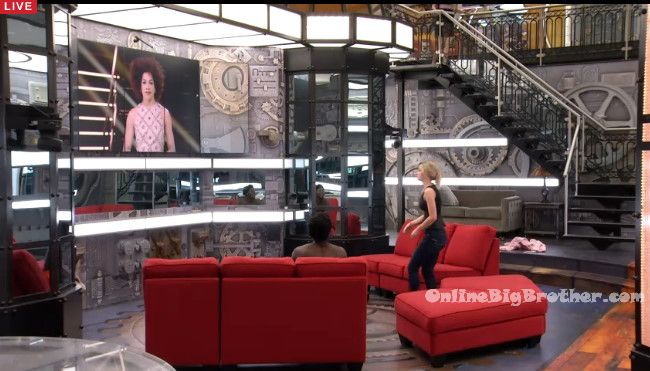 11:30am Big Brother Canada Host – Arisa appears on the living room tv screen and says "HOUSE GUESTS PLEASE COME TO THE LIVING ROOM! Hi, guys! I have some news… In less than an hour 1 of you will be leaving the house! Tonight is a special EVICTION" Big Brother then cuts the feeds.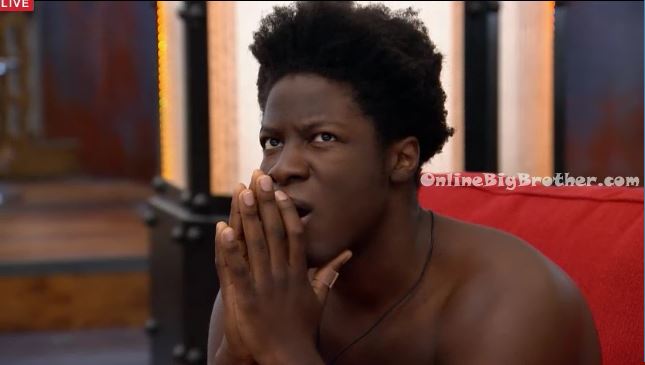 11:30am Big Brother turns off the live feeds for the season…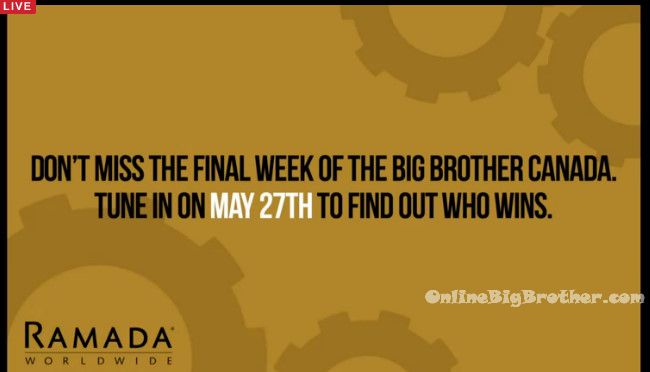 Thank you to all the OBB fans that have once again made this season better than it would have been. We sincerely hope that you've enjoyed our live feed updates. Please consider making a donation to show your appreciation. This site is ONLY possible because of your support.
With BBCAN3 coming to an end, we're excited that BB17 will première on June 24th! Once again, we'll be covering the live feeds round the clock. Get your CBS All Access early and re-watch the past 16 seasons of Big Brother among other shows. CBS All Access INCLUDES the feeds and is ONLY $5.99 per a month. Signing up through us helps support this site without costing you anything extra.
[polldaddy poll=8882685]