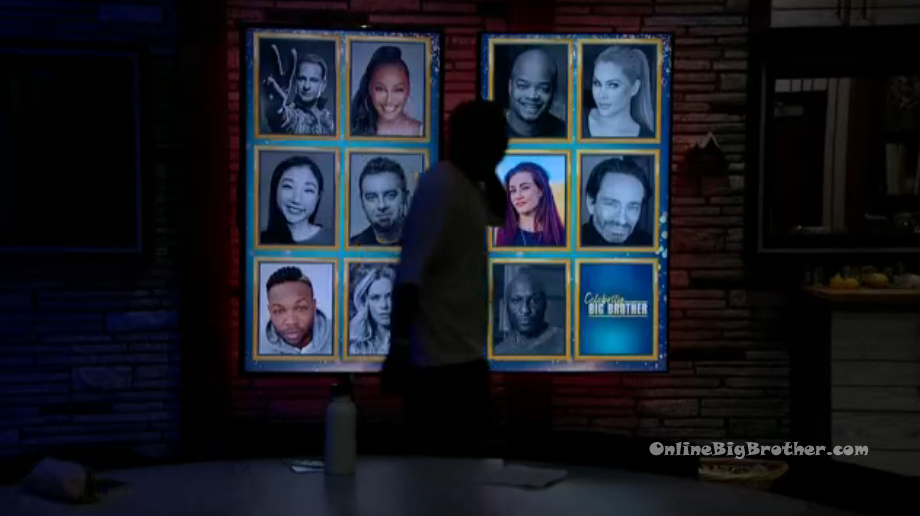 7am – 10:30am Todrick wakes up and starts pacing all over the house while he mumbles and whispers his final 2 speech. I don't want to win this game because I'm black. I don't want to win this game because I'm a proud member of the LGBTQ community. I want to win this game based on …. The winner is not selected based on the number of HOH and Veto competitions. Its based on how well you play this game physically, mentally, creatively and strategically. And based on those four criterial I truly believe I deserver to win.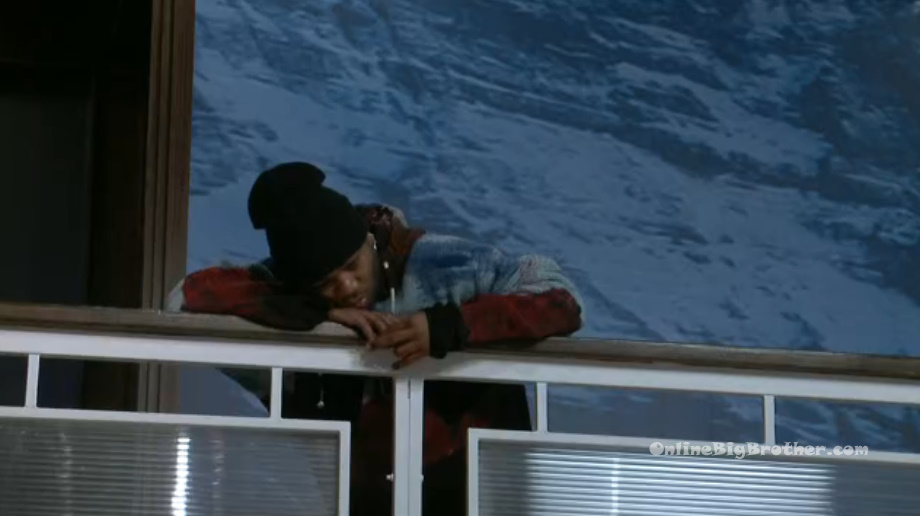 11am – 1:30pm Kitchen – Todrick, Cynthia and Miesha chatting and playing cards.

1:55pm Bathroom – Cynthia and Todrick.
Todrick – she is going to go and fight for people not to vote for me in the jury… not that I think people would listen. Cynthia – I don't think she has a leg to stand on with that because I don't know if she left in that great of a standing with everybody. Todrick – if it was me and Miesha how do you think people would vote.. because I would have to get five votes. I think Carson may and you would. Cynthia – for some reason I think you'll win. Worst case scenario it could be a tie and then I am not really sure. Todrick – what America would say. I am wondering where Todd and Lamar would vote because I think Todd would vote for Miesha but then yesterday he said you played the best game. Cynthia – he did. He did say that. Todrick – when he said that I was like maybe there is a chance he would switch his vote. Cynthia – I think there is a chance. At the end of the day Todd was a fan of hers but I think he also wanted to beat her too. But I think he will respect that you played the hell out of this game. Todrick – I thought about this this morning.. if its against you, I don't know what will happen. But if its against Miesha then.. Cynthia – I think you should prepare for it to be against her. Because I don't know what the next competition is going to be because at this point I am not totally convinced that I am not going to win but I am not thinking this is something I am going to win. If I do win, then god has come down and said I want you to win Cynthia. I feel like you should win because you encompassed all aspects of the game. Todrick – its weird when you want someone to win.. like I want her to win also. Like if I was not on the thing I would be voting for her because I think she's done such a great job. Cynthia – like if it wasn't between you and her I would vote for her at this point. Very easily because I would be like sh*t, she did it! She played this game!
6pm – 11:35pm Nap time, cards and dinner.
10:02am The Celebrity Big Brother 3 live feeds end for the season … Tune into the finale tonight to see how it all plays out and who is crowned the winner!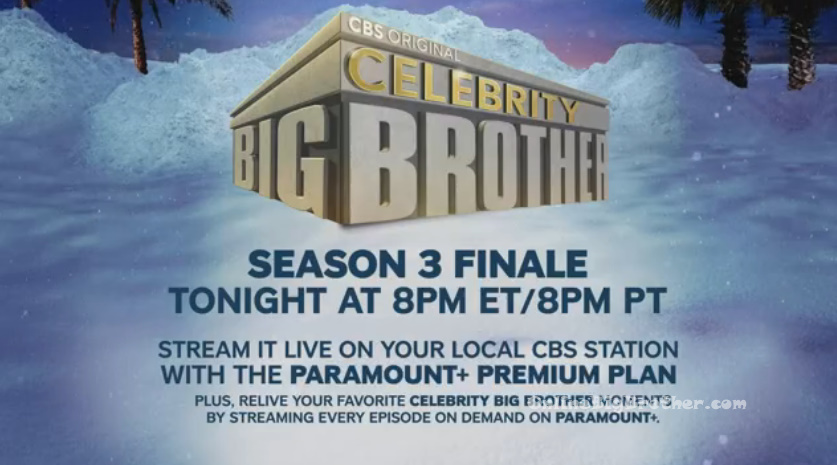 If you've enjoyed OBB and our live feed updates this season, please consider donating. 🙂
Its been difficult providing updates for CBB3 but I've tried to do my best with the time I have had available.
Any amount is greatly appreciated! Without your support, this site would not be possible. Thank you in advance 😉