PART 1 HOH WINNER: Nicole
PART 2 HOH: Cody Vs Enzo
PART 2 WINNER: Cody
PART 3 HOH: Nicole Vs Cody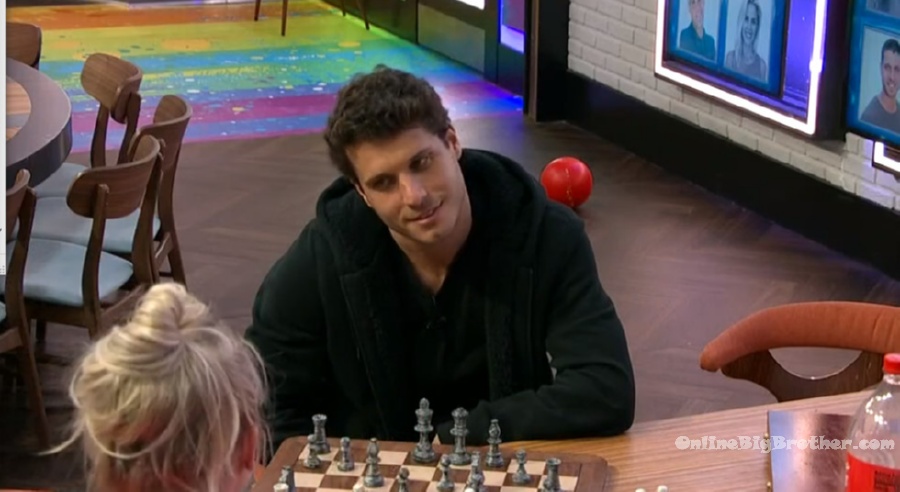 6:34pm – 10:42pm Big Brother blocked the feeds for Part 2 of the 3 Part HOH Competition. Cody beat Enzo in Part 2, he will now move on to compete against Nicole in Part 3 on the Finale. The winner of that will decide who they take to final two and will be the final member of the jury. It looks like Enzo will once again get 3rd place.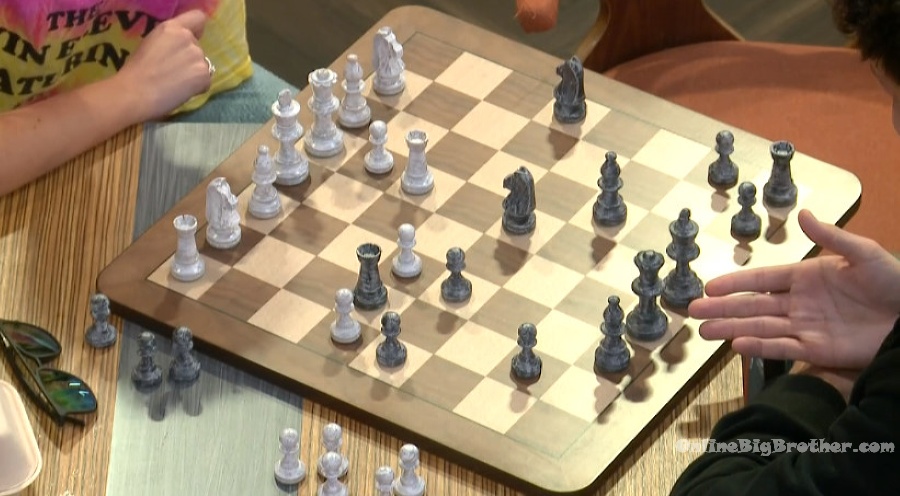 Its obvious that Part 2 HOH ended awhile ago and the feeds only just came back. Nicole and Cody are playing chess on the kitchen island. Cody is teaching Nicole how to play chess. Cody – you will lose this battle! Nicole – will I?! I'm sick of you taking my stuff!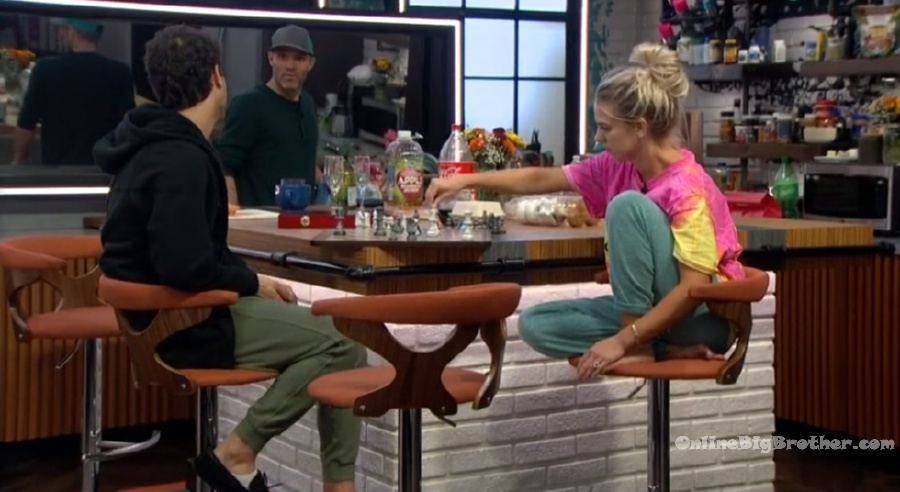 11:08pm – 11:26pm Bedroom. Enzo talking to himself. Enzo – Oh sh*t Yo! Motherf**ker! I am a little calmer now.. Big Brother switches the feeds. Enzo heads to the kitchen and then to the bathroom to shower. In the bathroom. Enzo – my brother is definitely going to laugh at that sh*t. I damn near lost it. I f**king finally lost my cool! F**k it! It is what it is YO! F**king lost my cool! I sh*t the bed, because that's what I done.. I took two sh*ts in beds! It is what it is! What a f**king mess that was! Cut myself. I'm f**king bleeding. There I go again ..looking like a f**king dummy.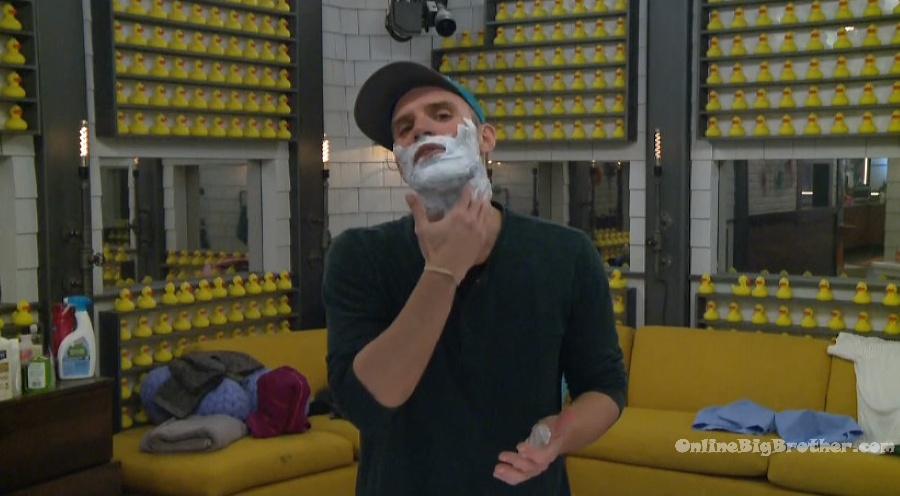 11:41pm – 12:10am Bedroom. Enzo – Day 81! My biggest blow up of the season. I cracked Jackie! I let everyone down. No matter what I wasn't going to beat Cody! There was no way. Oh my god! This boy started crying.. Nicole is going to take Cody. In her mind she thinks he deserves to go. Take me away .. and now I have to come up with a bullsh*t question. Would you have really taken me Cody if you had won the last HOH? Yeah, I would have. Here is my vote. We almost pulled it off Jackie. We almost pulled it off. Now we're sitting waiting.. That's it. Hahaha Enzo sucked. Wouldn't last two weeks in this f**king house. Its my fault! You can't be a hater .. its my fault. Its played out. Go home. Go the f**k home. Its win, win .. you get to go home to your kids. I'll apologize to them for not winning. Its hard to play in an all stars season at 42 years old and trying to keep up with the young cats! Its not easy. Its alright man. I can't wait till Wednesday. I made so many mistakes. No one out played me, I out played myself .. like I always do. Enzo heads to the kitchen to eat with Cody.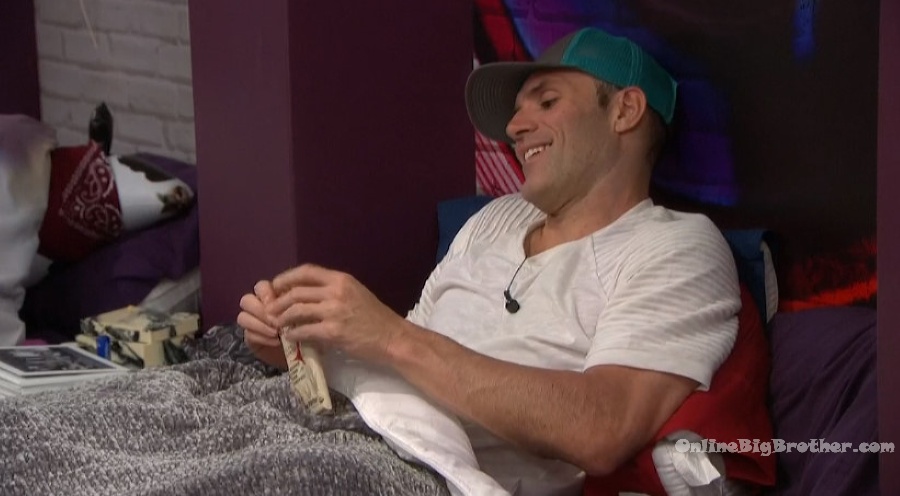 12:18am Nicole and Cody play backgammon..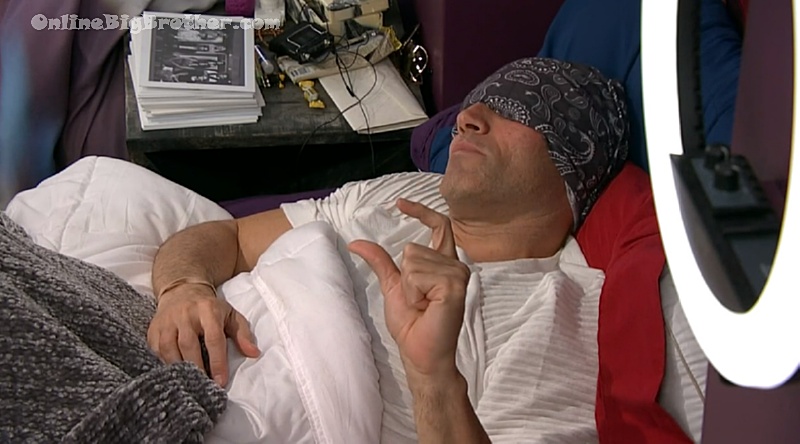 2:38 am Enzo alone
Enzo – I had just as many wins as the committee did (huh?)
Enzo – I feel off I had to because god forbid I end up on the block against Cody when I had more wins than him (he must be talking about past events)
Enzo – I could have got that question right during the triple I knew it was true I gave that up To Memphis or Christmas. Don't f*ing get on me for this comp
Enzo – I was never a target. The Committee was going after each other. The F*ing wise guys yeah Ok. Mother f*er yo.. If Wednesday comes and I hear congratulations Nicole you've won the final HOH Ahh man yo.. I'll shout my family out. Say nice things about my family and that's it
Enzo – If Cody wins I might have a chance. I got a really small chance to make it to final 2 a really small chance
Enzo – if I have any fans out there I apologize I sh1t the bed tonight. I sh1t the bed.. there was no way I was going to beat what Cody did tonight. What Cody did tonight was f*ing amazing. He destroyed this competition man. Cody is awesome. he's a good dude he came to play yo
Enzo – I don't know about that pre alliance sh1t I don't know about that I don't know if he did. I know I didn't. I came into this house by myself and I battled YO I'm the oldest Dude I'm 43 years old and I hung with the best of them all season long so if I do have some fans out there i'm sorry that I lost this competition today I'm sorry. Let's see Wednesday night what happens.
Enzo – I promise you this if I do get taken to the final 2 I will go in with a speech. It's not going to be easy. If I have some fans ou there. (Dude if you had voted out Nicole on the triple you would have 10x the fans)
Enzo – now my kids are going to see me get upset and now they are going to get upset..
Enzo goes on about how much fun this season was compared to BB12. Adds that BB12 was easy to get to the end.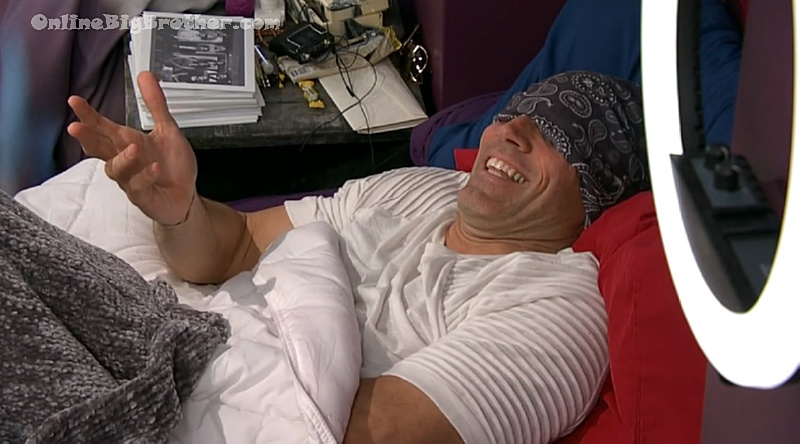 Enzo – I'm not going to lie this season was easy to get to the end again it was kinda easy..
Enzo – this season was easy as f* to get to the end.
Enzo – it was way fun this time getting to the end.
Enzo – it was easy getting to the end. it was everything fell into place. I do what I do best I sh1t the bed in the comps at the end.
Enzo – it was so f**ing easy it was so fun
Enzo – I think Cody is going to take me if he wins. Why I dunno I think he'll take me if he wins. Maybe not but I feel like he will. Nicole whatever she wants to do she's going to do.
Enzo – it's insanity she takes him over me.. Insanity but what do I know. This dudes won four vetos and 3 HOH's and didn't get on the block once. I dunno.. I feel like .. I dunno .. where am I?
Enzo – if she takes Cody I'll be happy for Cody.. I will be happy for that dude. He's no puppet he's far from that sh1t yo
Enzo – he would have won his season if he took Victoria.
Enzo – cody is one of the best to ever play this game. After this season if he wins it he's one of the best.
Enzo – I just hope they didn't come in here with a pre alliance. that would make me upset.
Enzo points out that Cody and Nicole played on the same season together "they had a dynamic"
Enzo says he had no dynamic with anyone coming into the house yet he had an alliance with everyone.
Enzo – on the flip side if Cody doesn't take me with everything he's done to me is crazy .. crazy .. Cody shouldn't be scared to take me I don't think he is.
Enzo impersonates Nicole – "you have the best social game.. Oh my god you made me piss myself.. you made me piss myself.. you made me to PEE PEE on the f*ing kitchen floor I can't take you"
Enzo – I like Nicole I do. she's a good girl
Enzo – I'm salty right now I lost that comp. I just feel like I'm going to get third place again I feel salty that's it.
Enzo – I'm not doing any podcast YO get the f** outta here (A BB player that's not doing a podcast postseason WOW!)
Enzo – I can't get social with Nicole when he's already friends with her.
Enzo – third place.. F***ing Christmas she's like Congratulations you got third place.
Enzo laughs.. "I wanted to snap on her but that's a jury vote"
Enzo – If I do get third place and she gets cute with me I'm starting a f*ing war. I'm starting a f*ing war out there.. I'm starting a war YO I don't give a f*. I'm going to start a war out there.. get outta here YO
Enzo – you had two comps thrown to you. You winning a power isn't you winning a comp YO. you won a power YO that's it. That one POV was good I'll give her that
Enzo impersonates Christmas "I'm very upset I thought we were in the wiseguys"
Enzo – so I am going to put Cody on the block but not you?
Enzo – I wantted Chirstmas to stay
Enzo continues to impersonate Nicole "Cody you better take me.. you better take I'll take you
9:00 am Zzzzzzz
10:32 am Zzzzzzzzz
12:18 pm lights on everyone sleeping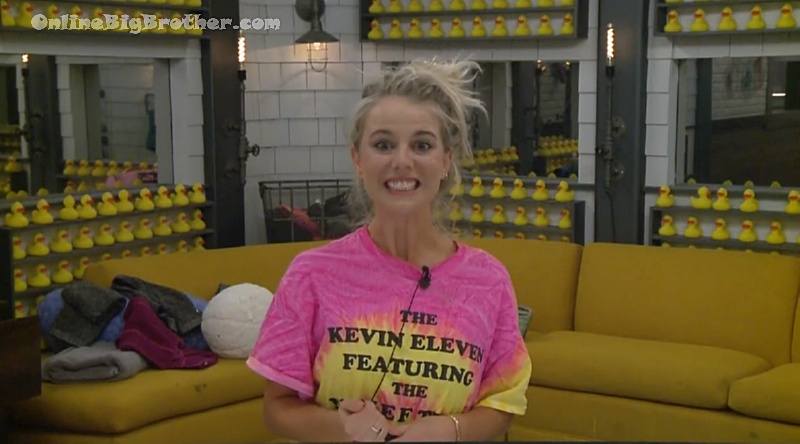 1:40 pm houseguest up and getting ready,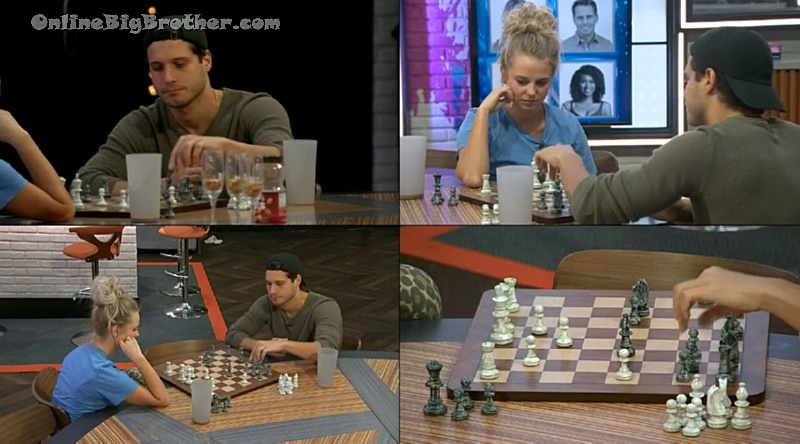 2:43 pm games !
Nicole still working on that smile the results are terrifying pic.twitter.com/YGUmQD3pcH

— OnlineBigBrother.com (@bigbspoilers) October 25, 2020
If you've enjoyed our live feed updates this season, please consider donating 🙂
Any amount is greatly appreciated! Without your support this site would not be possible.