Head Of Household Winner: Todrick
Nominations: Lamar and Todd
Power of Veto Players: Everyone
POV Winner: Todd
Veto Ceremony Results: ?
Evicted: ?
Double Eviction on Monday
Todrick nominated Todd & Lamar. If either of them win the veto he will put up Cynthia. Todd is the target this week but if he can't get out Todd he wants to get out Lamar.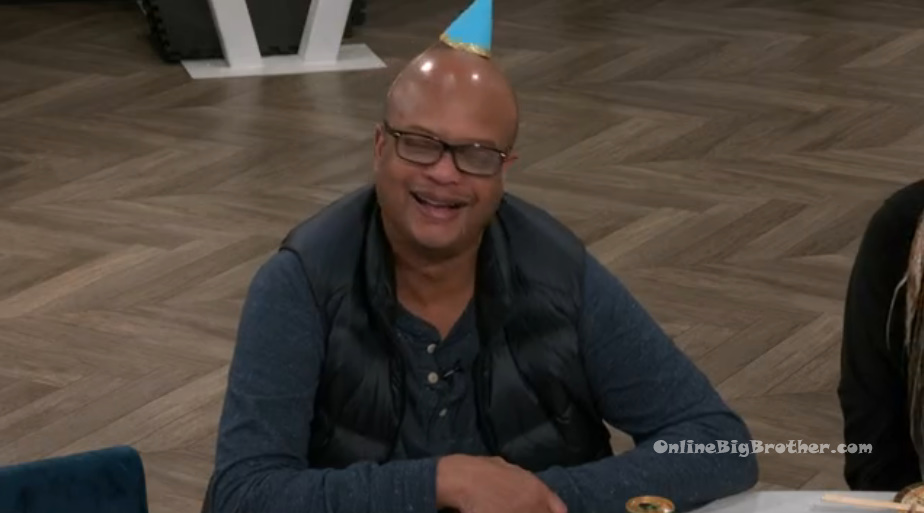 4:12pm – 8:02pm Big Brother blocked the feeds for the power of veto competition. They're all wearing little party hats. Todd won the veto! Obviously he will use it on himself and Todrick will more than likely put up Cynthia. That will leave Lamar and Cynthia on the block for the double eviction on Monday.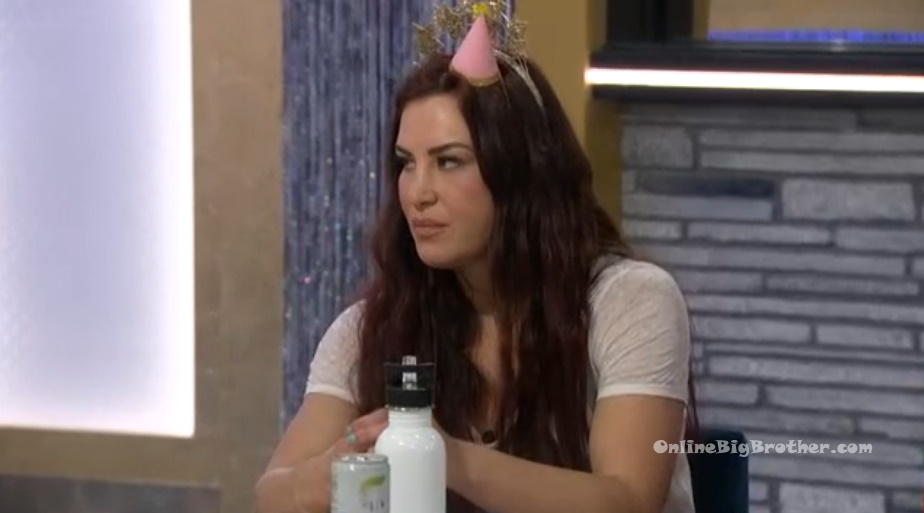 11:19pm HOH room. Todrick and Miesha playing cards.
Miesha – he thinks he would have a better chance sitting next to me than you. Possible, I am not saying that is what it is. Todrick – I know this is all just speculation and that this is two people's brains that we would never understand their logic of anything. I just thought that would be a given, like that obviously you would be the person they would come for. I would just assume that would be the case. If Todd were to win he would put you and I up for sure. And if he won the veto .. then I guess that's the thing.. which one of us would Cynthia vote out.. Miesha – I would assume me. Todrick – I definitely think that she thinks you're the biggest threat in the house.. for sure but I don't know if Todd is getting in her hear and being like we've got to vote Todrick out because he is actually the biggest threat. But whatever that isn't even my goal.. Like I don't even want to play this game if you're not in it. I am trying to figure out how we both get safe. Miesha – exactly! Todrick – but if he wins both of those things… basically he can't win two times in a row. That is the only way if one of us leaves. Miesha – so we're sending Lamar home right? Todrick – Mmmmhhhmmmm.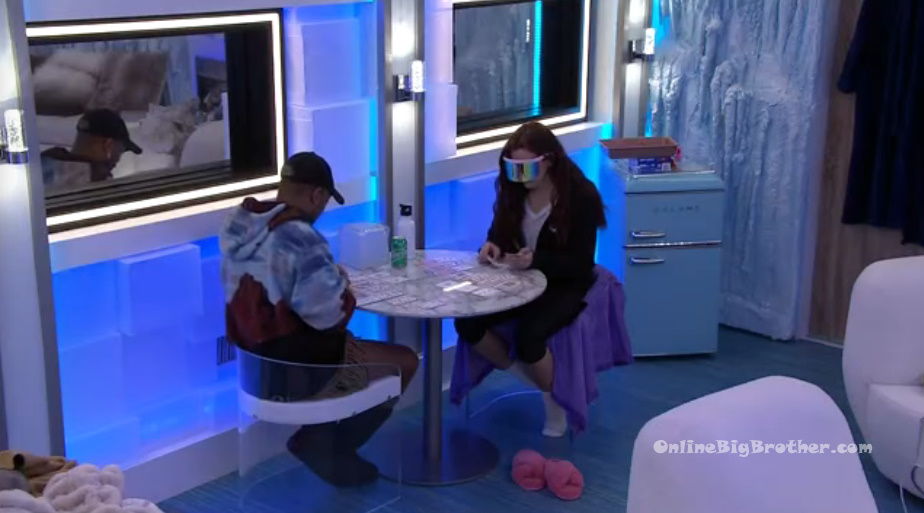 1am – 1:50am The house guests looking at the memory wall. Chatting and playing cards in the kitchen.
10:15am Bathroom – Todd checking his blood pressure.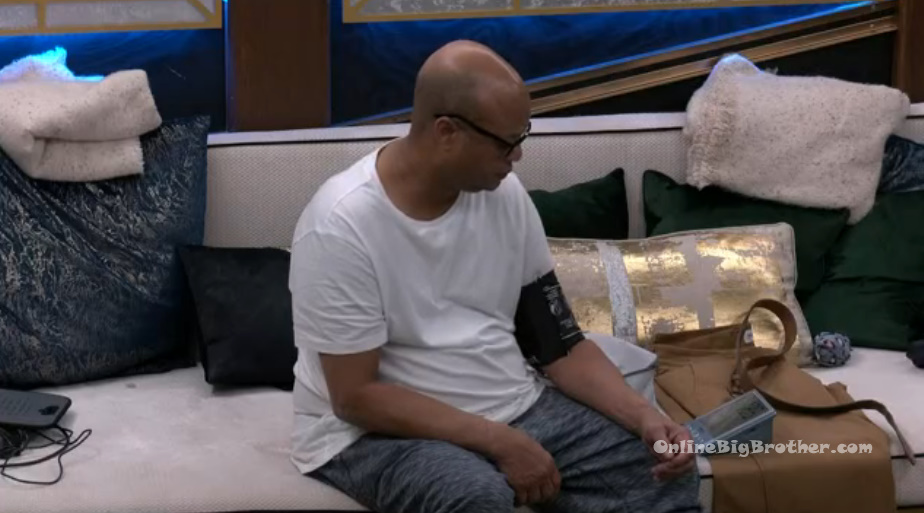 It was a quiet day on the feeds with most of the day being blocked showing the kitten cams. Tonight is a Double Eviction!