Head Of HouseHold Winner: Miesha
Nominations: Cynthia and Carson
Power of Veto Players: ?
POV Winner: ?
Veto Ceremony Results: ?
Evicted: ?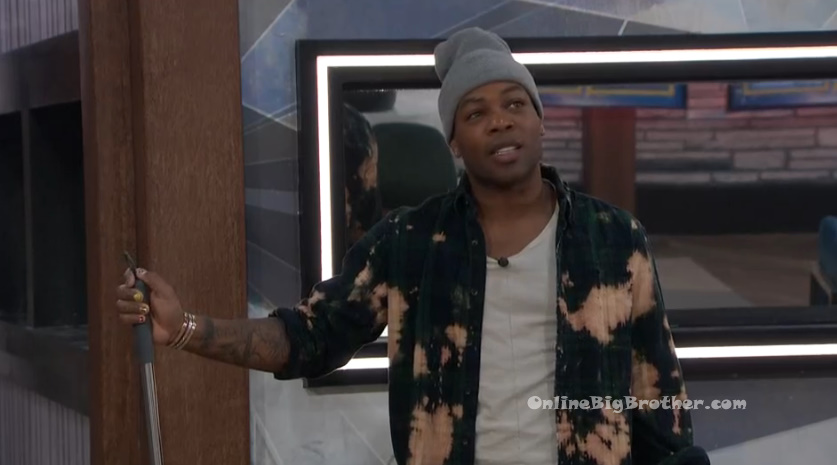 9:15am Kitchen – Todrick, Chris Kattan, Cynthia.
Todrick – I think that some people don't understand gay people and its like wrong. I think that gay people are gods creation and like we the people that lift women up when the guys that they fall in love with tear them down. We're the ones that remind them that they're beautiful.. they don't go to their girlfriends. When my girlfriends get broken up with and guys treat them like sh*t and make them feel like they're worthless, they feel embarrassed to go to their other girlfriends. They don't want to go to other guys to feel beautiful. Cynthia – yeah, they feel judged by them. We are the ones that make girls feel more beautiful than any guy ever could. Cynthia – yup! Chris Kattan – yeah but also .. not just gay people. Stop saying gay people .. there are a lot of people. Todrick – there is a relationship between a girl and her gay best friend that can't be matched by a guy. Chris Kattan – okay, well it did come out of her and you so I guess you're right. Todrick – yeah you wouldn't know. Cynthia – yeah its probably not your world. Todrick – I also think you're a good guy so also a lot of your girlfriends don't have to go.. Chris Kattan – yeah I am super vulnerable and open to the other person. Todrick – yeah.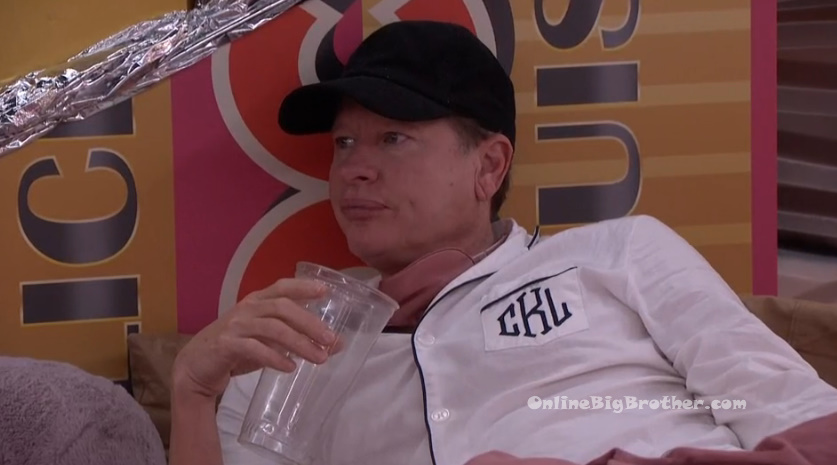 11:10am Bedroom – Shanna, Cynthia and Carson.
Carson – Lamar said Miesha is like getting ready for a fight ..so she is like in beast mode. (Getting ready for the veto comp) I was like DUH! And then he was like he is going to do the same and I was like yeah get in fighting shape. Cynthia – yeah. Kill or be killed. Carson – He said if you can't beat em, join em. But he didn't mean that he was going to join them. Shanna – yeah that's what confused me as well. Carson – he meant that he was going to be in beast mode as well. Cynthia – right. Carson – I hope he does that.
11:06am Feeds are blocked..
11:46am Still blocked..
12:45pm Still nothing..
2:06pm Still nothing..
2:29pm The blocked feeds switch to the kitty cams..
3:16pm Still kittens and puppies..
5:06pm SHANNA WON THE VETO!!! She told Carson she wants to use it to take him off the block.
Subscribe and watch the live feeds with the FREE Paramount+ Trial.