SEE what they CAN'T show you on TV!! 3 Day FREE Trial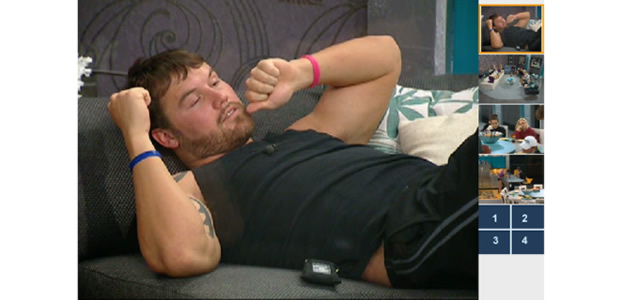 2:46pm JULY 12th Living Room Brendon, Lane, Enzo and Andrew. They're talking tattoos, Lane says at first he was just going to get one but after you have one you'll get a second "There kinda addicting" Andrew has heard that it can hurt. Lane shrugs, says if they are done right and in a good spot it's not bad. Andrew asks where people can get tattoos?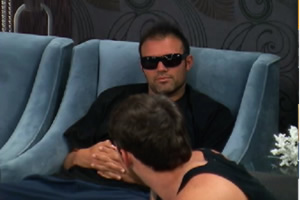 Lane list off some places but basically tells him you can get anywhere tattooed. LAne is telling them he had his tongue pierced twice. Andrew asks him why do that other than increase pleasure for your partner. Lane said he was into piercing and tattoos and his brother did tattoos. Lane explains his tongue was massively swollen he went to the bar with it and had to keep drinking to keep the swelling down. He says he had the "Craziest" Tongue rings "tickler ones", "a vibrator one", "8 ball with all different names", "Snake tongue" and "glow in the dark ones" Andrew asks if the ladies liked them. Lane "Hell ya… the vibrating ones are a bitch because they chip your teeth" He goes on to explain all the dental repairs that had to get done because of his vibrating tongue. Brendon :"man thats wild". They ask andrew if he would get his tongue pierced, he says if he was drunk he would do anything
Lane wants to start tattooing in the house using prison style tattooing. Enzo and Andrew don't think it's a good idea. Enzo thinks a tongue ring is weird "Whats a dude with a tongue ring doing on his down time thats what I want to know" Lane says he never played with it"

3:12pm Backyard Houeguests out of lock down the Washing Machine has been fixed… Big Brother has left them instructions on how to operate it. the words "Be Patient" in the instructions is condescending to some houseguests and their a little pissed.



3:18pm Backyard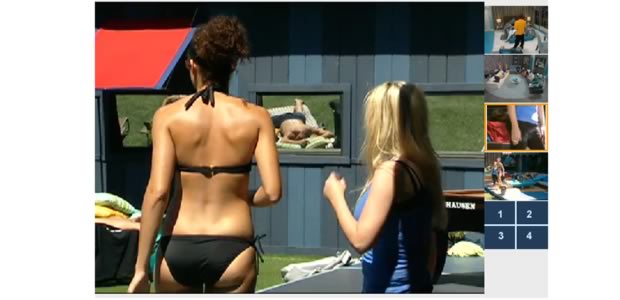 3:23pm some houguests are laying in the sun, others are chatting about shit. Annie is trying to convince Matt to vote for her to stay and Rachel/Brendon are cuddling in the bedroom but nobody cares.