Whitney
Alex
Kryssie
Shelby
Morgan
Jason
Justin
Face Morph Answers leading up to the HOH sign:
Cornbread & Morgan
Kryssie & Monte
Scott & Danielle
Shane & Neeley
Alex & Monte
Whitney & Shelby
Justin & Jason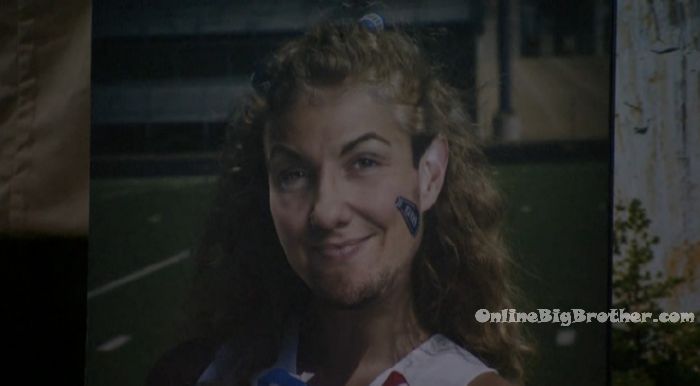 The house guests have a 30 minute time limit to correctly identify the 7 face morphed house guests. Whitney's time runs out and she gets the wah wah wahhh signal. She joins Danielle in the HOH room. Whitney tells Danielle – that comp was hard. She says she named that comp as her favorite before coming into the house.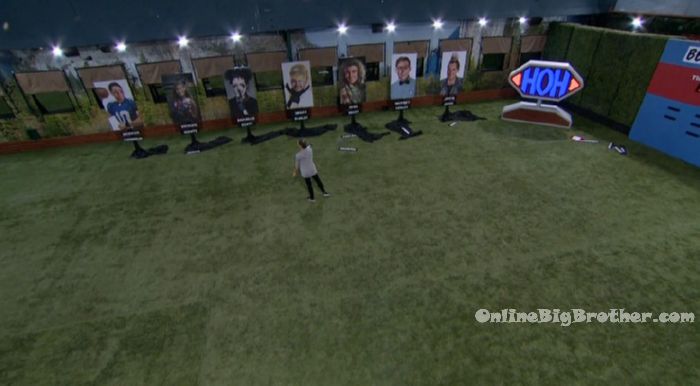 Alex correctly answers all of the photos with a time of 27:04.
Kryssie reaches Alex's time and is disqualified.
Shelby's strategy was to uncovered one at time carrying all the names with her as she went along. She answered them all correctly with an impressive time of 3:42.38
Morgan doesn't beat Shelby's time and gets the wah wah wahhh
Jason goes next but he doesn't understand the rules. He thought one house guests name went up with the photos.
Justin doesn't beat Shelby's time.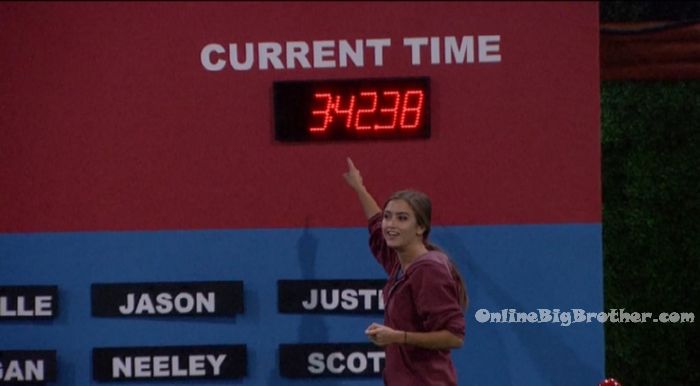 12:25am
SHELBY is the NEW HOH
Shelby is the new Head Of Household!#BBOTT @bigbspoilers https://t.co/RlJcbemliP pic.twitter.com/hFRG2PQuyH

— Dawg (@DawgsBigBrother) November 3, 2016
12:35am – 12:40am Bathroom – Justin & Whitney. Justin – I can't believe she won. Did anyone have a time closest to that? Whitney – the closest time was 27 minutes. Justin – really?! Out of all the people, I can't believe she is HOH. Whitney – she got them all right the first time. Justin – Oh god I have to win the veto. Whitney – you might not even go up. Justin – I hate her ..and she knows that. I can't stand her. God I will feel so played if I get sent home during her HOH. Like oh my god she isn't good at anything., but obviously she is.. at matching faces. That sh*t's crazy! She was the last person I expected to win. This is going to be a stressful week. She's going to put up me and Danielle. Or me and Jason. This was the worst case scenario.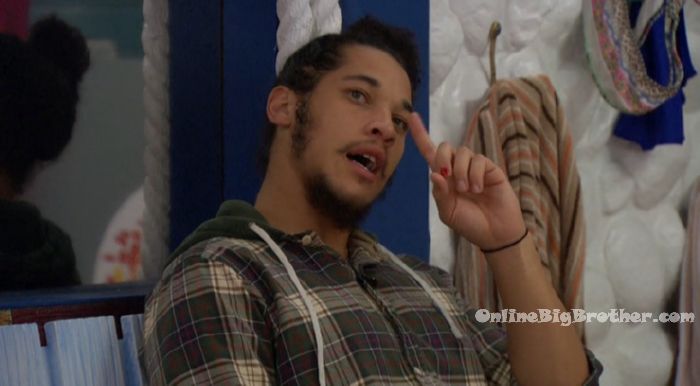 Justin heads to the kitchen and talks to Jason, Kryssie and Danielle. Jason – the reason why Shelby won is because she is shallow and superficially. Justin – she's a sh*tty person. Justin – this is the worst case scenario this week. That sh*ts bad.. this sh*t is really really bad!
12:40am – 1:10am Storage room – Alex, Morgan and Shelby. Alex – I am so so so freakin' happy!! Shelby – Justin is so depressed right now! He's so pissed. Alex – he tried to throw you under the bus today. Shelby – yeah he tired to throw me under the bus right before the eviction ceremony .. he's been talking sh*t to me all week AND I'M HOH MOTHERF**KER!!!!!! Alex – will you bring it up to him!? Shelby – maybe you shouldn't have told Morgan that right before the competition. AMERICA PLEASE DON'T GIVE HIM A CARE PACKAGE .. PLEASEEEEEEEEE! Alex – she (Whitney) was cheering for Kryssie the entire time. They agree to keep it close. Morgan – its literally us 3 in this. Shelby – she didn't even hug me. Alex – you know that Jason is sh*tting himself and he is going to try and use Whitney to get in good with you. Shelby – no one say anything until after the care package. They head out of the storage room and into the bedroom. Whitney joins them. They talk about the competition.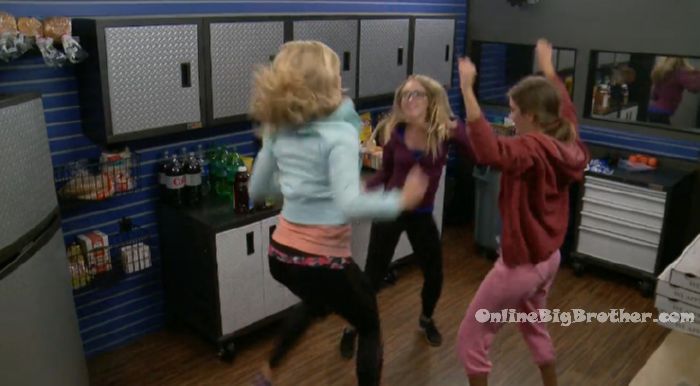 1:35am Daneille, Justin and Kryssie are talking. Krysssie is crying in the havenot room. She wonders why she is even here in the first place. Danielle – We have the care package, America's nom and the veto. Kryssie – what if they take away America's nom? Danielle – then we work around it. Justin – maybe its something very very good.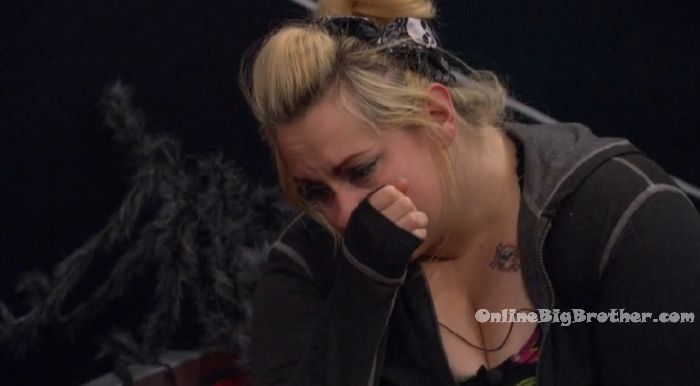 2:35am Shelby gets her HOH room. All the house guests head up to the HOH room. Shelby reads her HOH letter. Shelby checks out all the food she got in her HOH fridge.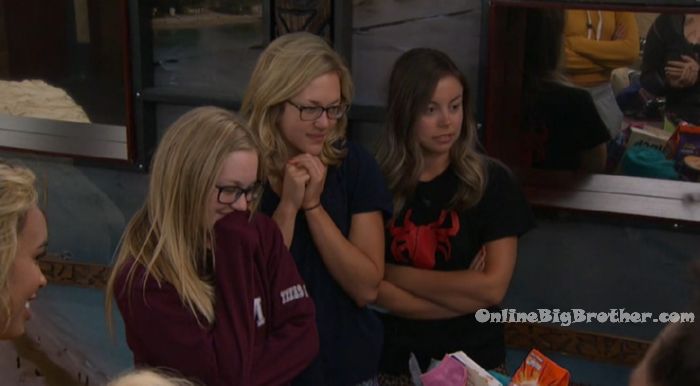 3:35am
All the house guests are sleeping..
[polldaddy poll=9569738]