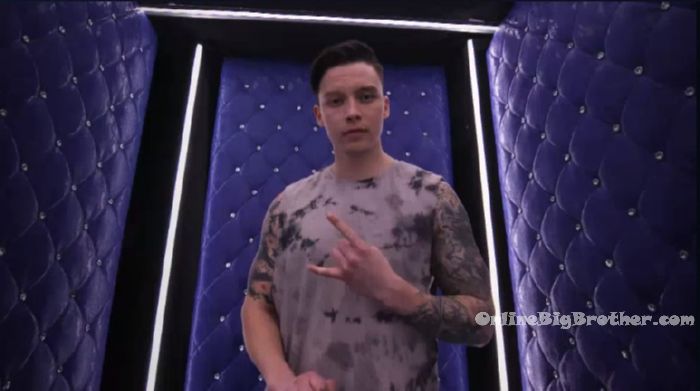 The Big Brother Canada 7 premiere is coming up quick with the first episode airing on March 6th! The all new cast of house guests have already moved into the newly redesigned house and the game has already begun! Canada voted on which house guest would receive Top Level Clearance
Even though the premiere hasn't aired yet and the live feeds haven't started, the spoilers are already out on who Canada voted to receive the top level clearance.
BIG THANK YOU to hamsterwatch for the spoiler info below!
DAMIEN won the top level clearance access
– He got to watch the first two groups of house guests enter the BBCan7 house and then he joined the 3rd group.
Canada will also vote on 15th house guest
– Its between a teacher & a security guard
#BBCan7 PREMIERE SPOILERS
.
.
.
.
.
.
.
.
.
Damien won the viewer vote and got to go in first, he spent a long time hunting for secret room, finally found it & was able to watch first 2 groups move in, then left to join & move in with last group
.
.
.
.
.
.
.
.#BBCan7 SPOILERS pic.twitter.com/u74DLHuXCt

— hamsterwatch #bbcan7 ??? (@hamsterwatch) March 3, 2019
*** CORRECTION **
I was told wrong *shakes angry fist* – no 15th moved in yet – vote will be for 15th spot, between a teacher and a security guard https://t.co/4Q1Y1bNHme

— hamsterwatch #bbcan7 ??? (@hamsterwatch) March 3, 2019
Want to support this site without it costing you anything?! Make your Amazon purchases through the links below: