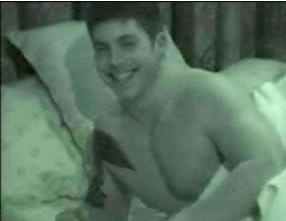 Good old Mathhew McDonald has "pleaded guilty to conspiracy to distribute Oxycodone in connection with the giant drug ring" What giant drug ring? Apparently it's Big Daddy Balla (Adam Jasinski) himself, using his Big Brother winnings to finance this lucrative business venture. Matt will be sentenced in April.

Thanks Chessie_K for the link to the TMZ article who originally posted this story.
UPDATE – BALLA GOES TO JAIL
Big Balla Aka Adam Jasinski was sentence to 4 years in federal prison for being the brains behind a prescription drug ring. Adam Pleaded guilty for possession of oxycodone with the intent to distribute them. He was caught when trying to sell a couple thousand pills to a informant.