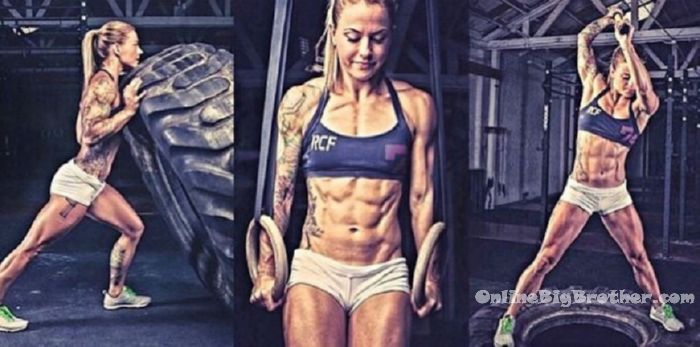 Christmas Abbott
Who is she?
1. Professional Athlete: CrossFit Games Competitor, Olympic Weightlifter, NASCAR Pit Crew
3. Branding Advisor: Christmas works with individuals and teams to craft their own unique brand, helping them to put their best foot forward and share their passion with others.
2. Transformational Guru: Oxygen Magazine Trainer Challenge Head Trainer, Badass Body Diet Creator, Online Fitness Coach
4. Motivational Speaker: National Best Selling Author, The Body Review Seminar, Keynote Speaker
See what they can't show you on TV! Try the Live Feeds FREE for 1 Week!
Christmas Abbott Story:
For a year-and-half she was the sole female member of a NASCAR Sprint Cup pit crew, swapping out tires on Clint Boyer's number 15 car.
"What do you see when you look at me? I'm not who you think I am. I have tattoos, muscles and an attitude but you have to know my story to understand me. It hasn't been an easy life but its mine. Where I've came from and been has shaped me and made me and even broken me alone the way. At 13 my life changed instantly after a horrific car accident…."
Christmas Abbott's website: http://www.christmasabbott.com/ where you can buy anything from workout dvds, books, mugs and clothing.
Sports Illustrated: article
Her twitter account with almost 45K followers: christmasabbott
She is in two upcoming action movies called "Overtown" where she plays an assassin and in the movie "The Operator: Warfare" she plays the female lead.
*** UPDATED ***
Surviving Incoming Fire in Iraq Inspired Christmas Abbott to Start CrossFit

Christmas Abbott | My Ink