Here we go! the first episode for Big Brother 18. It's a two hour premiere so I'm expecting lots of our unanswered questions to be asked. Who are the returnees? What's the main twist? is Frankie on the show do I need to shut the site down?
If you are on the west coast and would like to watch the Show live you can do this with a live feed subscription and a VPN. Just make sure your VPN is set to New York and you'll be Good to Go. I recommend Hidemyass as the VPN.
I'll continue updating this post as the show goes on.
Julie says – Someone goes home before the game has even begun (like Jodie)
Julie about the returnees: "4 Stowaways tucked away inside the house"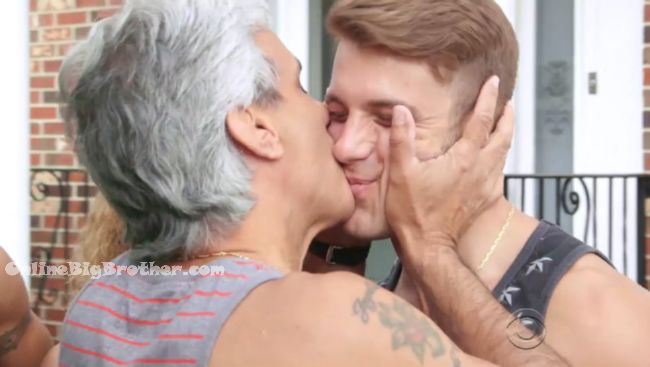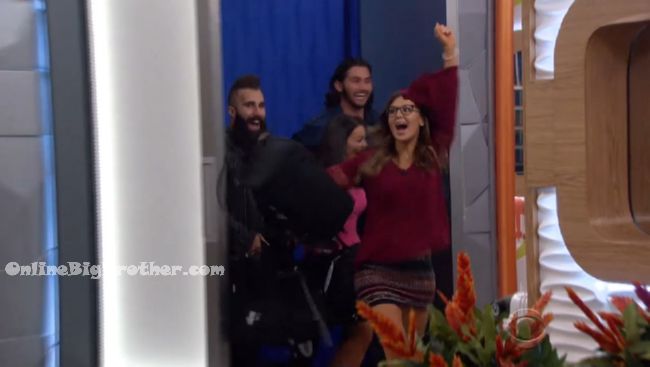 Houseguests order of entry
First 4 = Natalie, Victor, Michelle, and Paul
Second 4 = Bronte, Zakiyah, Paulie, Glenn
Third 4 = Corey, Tiffany, Bridgette and Jozea
Tiffany is trying to hide she's related to Vanessa.
Michelle already sees the resemblances between Tiffany and Vanessa.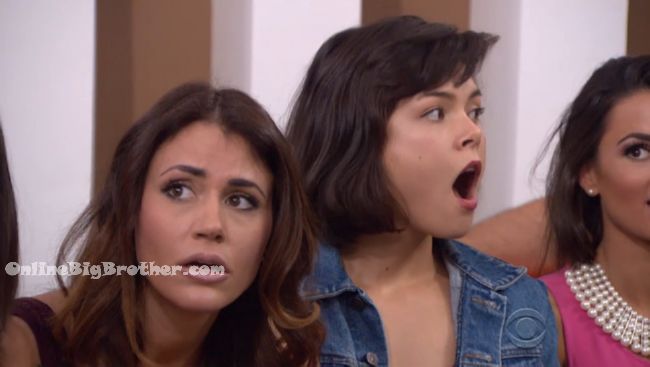 Julie says there's 3 twists coming into the game tonight.
twist 1 is 4 stowaways are in the house and will be competing for the 500K prize just like the rest of them.
The four Stowaways are.
Nicole from Big Brother 15
James from Big Brother 17
Da'vonne From Big Brother 17
Frank from Big Brother 14
It's obvious a lot of the newbies and returnees are teaming up against each other.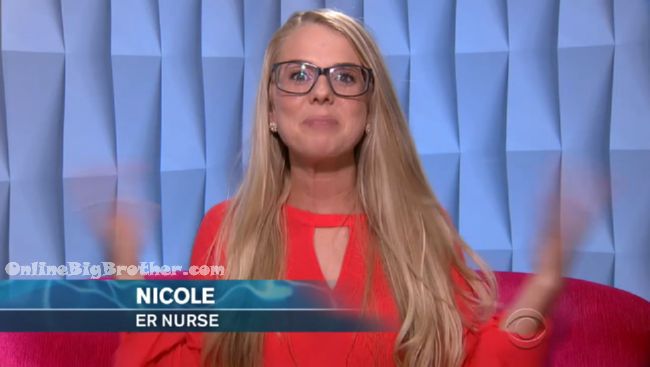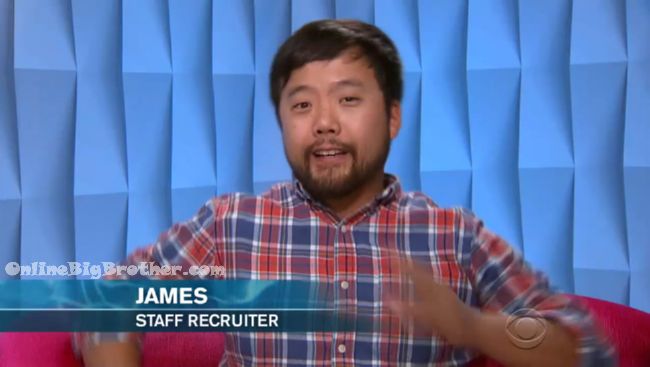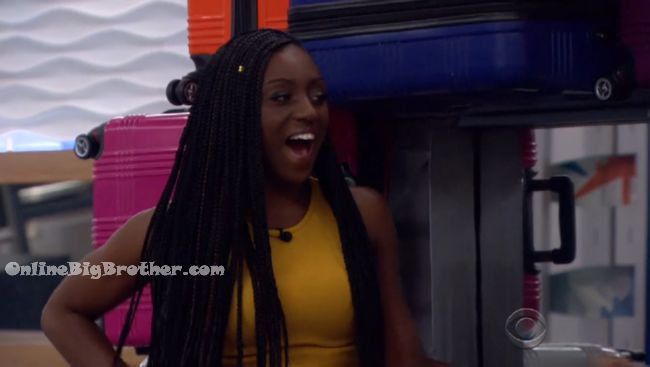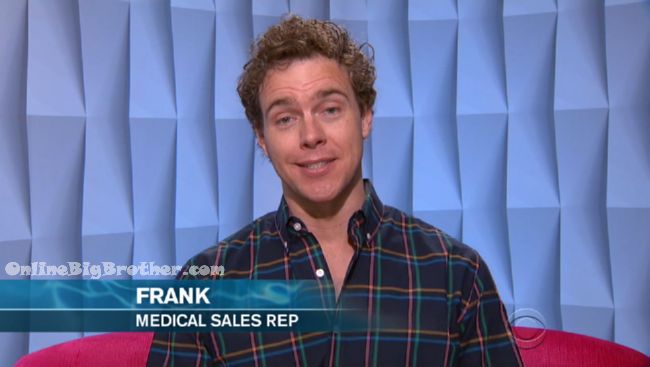 Paulie tells them all his brother is Cody from Season 15. Da'vonne recognizes Tiffany as Vanessa's sister right away, Vanessa stays quiet.
Julie tells them about the second twists
Twist 2 They are playing the game in teams of 4, they all play a part in choosing their teams.
Eviction takes place before "this two night event is over"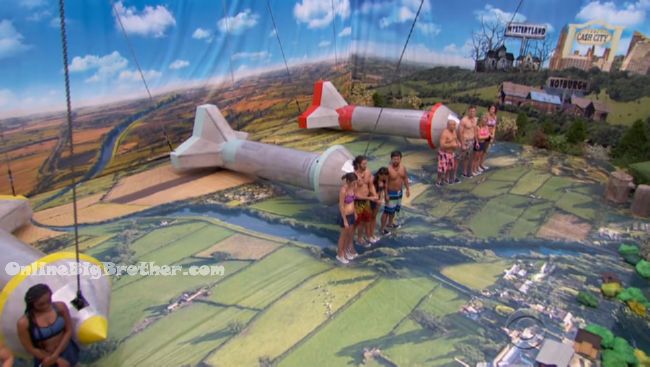 First Competition of the year is played. Competition is called "Ride the Rocket"
1st team to fall are have nots
2nd team gets mystery punishment
3rd to fall get 10K to split up
Last team to fall are safe for the next "2 evictions"
The returnees are split up into the 4 teams. Each former houseguests picks one team mate that person then pics the next member for the team. This continues until all the houseguests are selected. The team picks must alternate Sex.
Frank –> Michelle –> Paulie –> Bridgette
Da'vonne –> Paul –> Zakiyah –> Jozea
James –> Natalie –> Victor –> Bronte
Nicole –> Corey –> Tiffany –> Glenn (Glenn is last picked)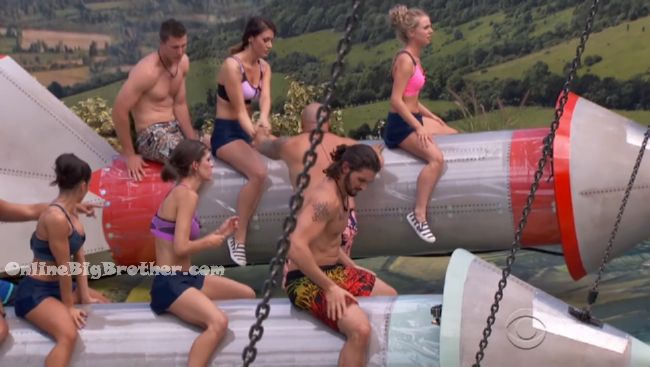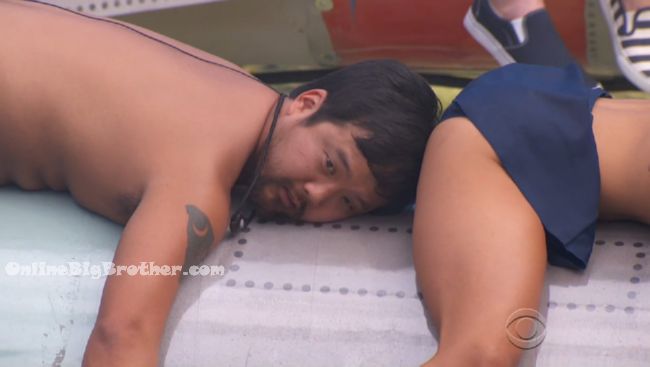 James is excited because Natalie's butt is in his face.
Order of houseguests falling off
1 = Tiffany, 2 = Glenn, 3 = Nicole, 4 = Michelle, 5 = Bridgette, 6 = Frank, 7 = Da'Vonne, 8 = Zakiyah, 9 = Paul, 10 = Joeza
*** Joeza, Paul, Da'vonne, Zakiya are have nots
11 = James, 12 = Natalie, 13 = Bronte, 14 = Paulie
*** Paulie , Frank, Bridgette Michelle are in "Mystery land" unknown punishment
15 = Corey is second to last falling leaving Victor the winner.
*** Victor, James, Natalie, and Bronte are safe for the next 2 evictions
*** Nicole, Corey, Tiffany, Glenn – Split $10k
Michelle confronts Tiffany about her resembles to Vanessa. Tiffany comes clean and Michelle promises to keep it a secret.
Next the 3 teams that lost the last round "Ride the Rocket" will play in a series of competitions as teams. The losing team competes against themselves, loser of that is evicted from the house.
First Competition is called "Hit the Road"
Paulie, Frank, Bridgette and Michelle are the first team to complete the competition task they are safe for the week.
Second competition
They have to build a sandcastle. First team to complete the castle wins. This leaves the losing teammembers in danger of eviction.
Joeza, Paul, Da'vonne, Zakiya win the competition and are safe.
Tomorrow we will find out Who is evicted (out of Nicole, Corey, Tiffany, Glenn ), Who becomes the Head of Household and which two houseguests end up nominated. On Sunday a new competition is revealed "Shakes up the Big Brother House giving 1 player unprecedented power to change the game"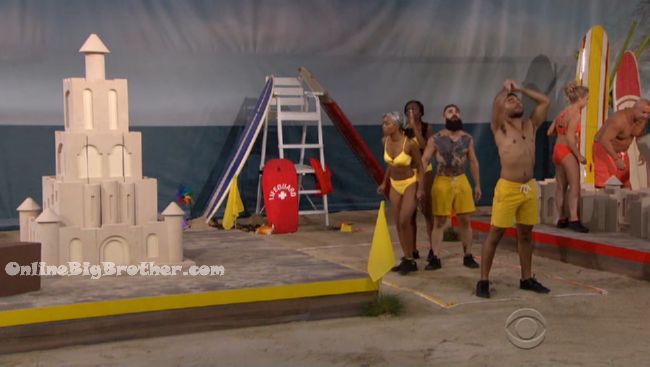 [polldaddy poll=9452173]