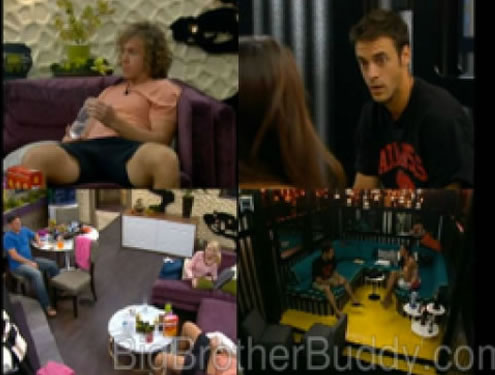 Twitter accounts @Clio_The_Leo and @BigBrotherBuddy leaked pictures today letting us see a couple shots from the live feeds. There was just a few released but from them we know the Mentors, what the have nots room looks like and possible hosueguest who won week one HOH and are Have Nots. Exciting stuff for Big Brother 14 which starts Thursday July 12th.
Big Brother 14 Mentors Confirmed
The confirmed Mentors from the Live Feed Leak are Mike Booggie, Dan Gheesling, Janelle Pierzina and Brintey Haynes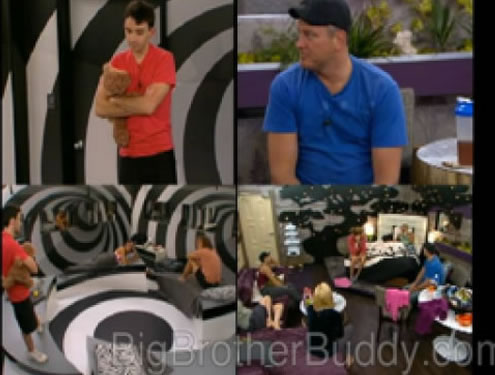 Have Nots Room
Another leaked screen captures show the Have Nots room and man does it look trippy.
You now know who 3 of the 4 Mentors are Early bird special is one until 10pm TONIGHT Save 25% on your Live Feeds. Now Only 29.99 for the Entire season PLUS the mobile option comes free with the regular subscription. Watch the feeds on your iPhone and Android device.
From the leaked screen captures it appears that Willie Hantz may have the HOH competition and by the looks of it Ian is a have nots.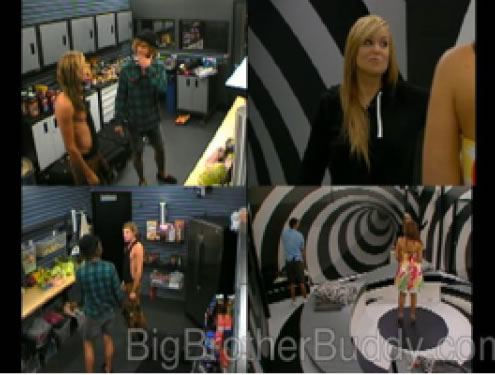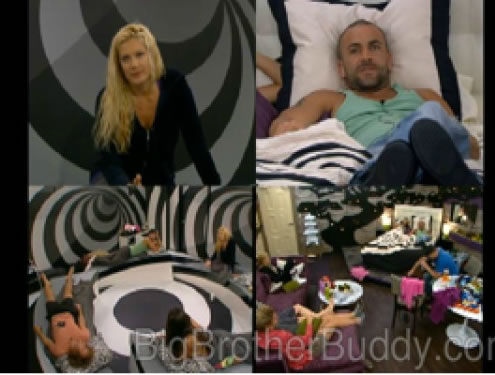 Share it YO!!
Tweet