Big Brother 14 has been confirmed and the BB14 Application form and rules have been released. Big Brother 14 Casting Calls should be known in March.
SuperPass: Flashback and rewatch BB13 and BB12
Click here for your FREE 3 Day TRIAL: Big Brother Live Feeds
CBS has officially renewed the ultimate summer reality show Big Brother for a 14th season to air in the summer of 2012, meaning we'll get to see more crazy houseguest antics for at least one more year. The show has already done couples, saboteurs, exes, all-stars, enemies and more, but what new twist will they come up with for Big Brother 14?
BuddyTV came up with seven twist ideas that could help make Big Brother 14 the best season ever.
All-Stars: Sure, they just had six returning HGs this season, but it did bring in big ratings and since Big Brother 7 was an all-stars season, let's do it again. Just imagine Enzo and Adam in a Jersey War. Or Shelly and Renny hanging out. It could be fun.
Celebrity Edition: It may be hard to get real celebrities willing to devote more than two months to isolation, but I'm sure there are enough pseudo-celebs who would jump at the chance to be on a major network all summer. I think Real Housewife of New Jersey Danielle Staub, Corey Feldman and Tila Tequila could make for an interesting mix.
Who's a Survivor?: Big Brother and Survivor contestants have both appeared on The Amazing Race, so why not switch it up and fill the Big Brother house with former Survivor castaways? There would be a brand-new audience to bring to the show, and it might be fun seeing how the jungle compares to house confinement.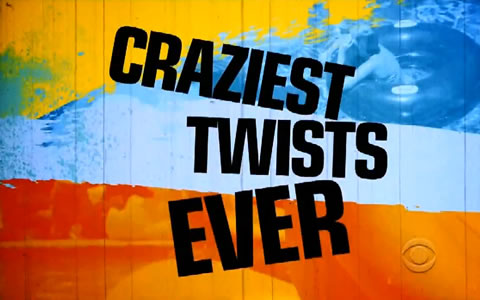 For all 7 possible twists view the full article at: BuddyTV
Simon and I work 24/7 all summer long to bring you all the live feed updates and spoilers, please consider donating. Any amount is greatly appreciated, your donations go directly to paying the server and bandwidth fees. Donation Link
Follow: @BigBspoilers and @Dawgsbigbrother on Twitter for recent crazed out spoilers. Theres also our Facebook page.