BB13 Cast Revealed Thursday – 6am PST
Today a batch of pictures from the Big Brother 13 House were released. On Wednesday we find out about he BB13 Cast and
Big Brother 13 Starts July 7th. In my opinion the house looks pretty cool, A Venice Beach theme complete with mechanical fortune teller which has to be part of a twist this year. As per usual all the changes to the House are cosmetic the floor plan is the same. We don't know what the outside of the house looks like yet nor do we have any information about the house guests.
Big Brother 13 Press Day pics
Image below is of the press not cast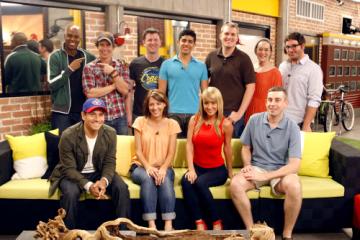 Share it YO!!
Tweet