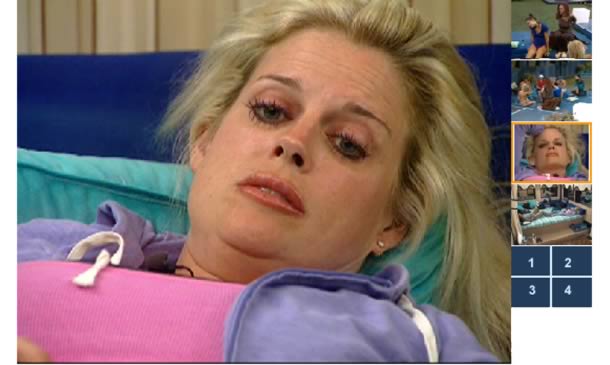 10:00pm July 10th cabana room Ragan, Rachel and Brendon. Ragan is upset, the slop and the consatant "GAME" is getting to him. Brendon thinks Ragan should just relax everything is going fine for him. Ragan brings up brit and how much of a shit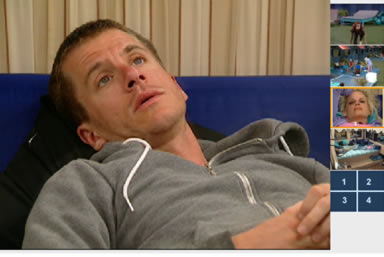 disturbur she is. Brendon knows that Brit is doing that to a lot of people. They start talking about who Hayden will out up as a replacement nomination. Ragan is a bit worried he might go up as a pawn. Brendon explains why putting up a Pawn is not what Hayden will be doing. "Hayden has all these little puppy dogs following him around"… "Hayden doesn't want to piss off a puppy" .. "He doesn't want to make anyone mad thats why he put me and rachel up." He further explains that whoever hayden puts up that person has to go home otherwise one of those "puppies" is going to be mad at him. Ragan understands.. Kathy walks in they start to talk about how hard it is to be on slop. Rachel Leaves. Brendon tells her he's proud of her for doing so well on slop and not complaining like other people. Ragan jumps in and asks Kathy "is there some one you don't categorically do not trust?" Kathy "I don't trust nobody here.. i'm being honest"…. She starts talking about how she'll never be anyody else other than Kathy.. "even if it gets me outta the house i'm going to be me" she goes on and on about how trustworthy she is and how "real" and "Genuine" she is.. Brendon tells her "this is why we love cathy" Ragan Leaves. cathy starts laying in about how she's from a small town and she's never been in the big city before she's over whelmed, "Even the restaurants menu is different".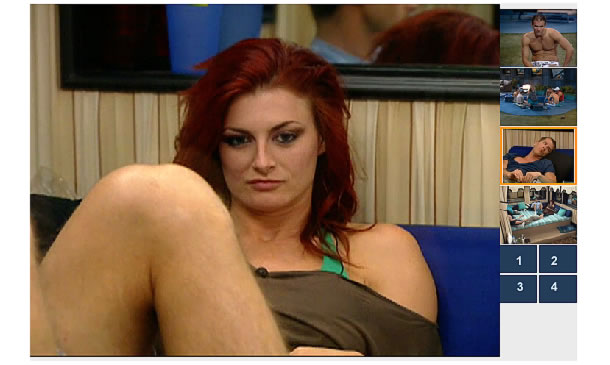 Ragan joins them again. Kathy is asking Brendon if there is anybody in the house they should not trust. Both ragan and Brendon say Yes. Brendon lists off the people he does trust a) rachel b)Ragan c) cathy. Kathy is telling them how confused she is in this game and she really doesn't know what to think. Brendon mentions that he's getting sick and tired of all this Andrew bullshit from this point on he doesn't care who it pisses off he's going to stick up for him. Kathy likes Andrew she also wants to see the house be nicer to him.
10:00pm July 10th Hot Tub the rest of the house is here. talking about everything under the sun. During their high school bully conversation Enzo says when he was in school he would "Wish Bone" the kids…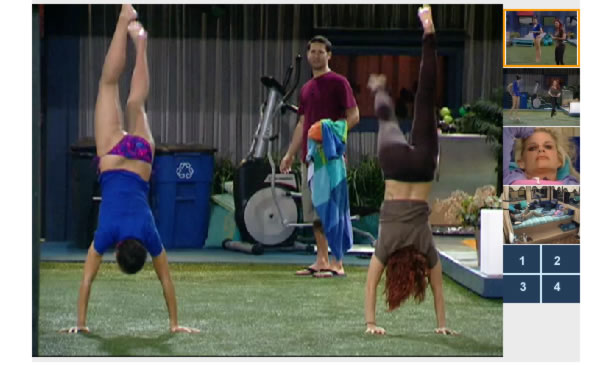 10:45pm Backyard everyone but Kathy and ragan. Rachel and Monet are doing handstands, cartwheels, backbends. Some houseguest are arounf the hot tub watching others are standing..