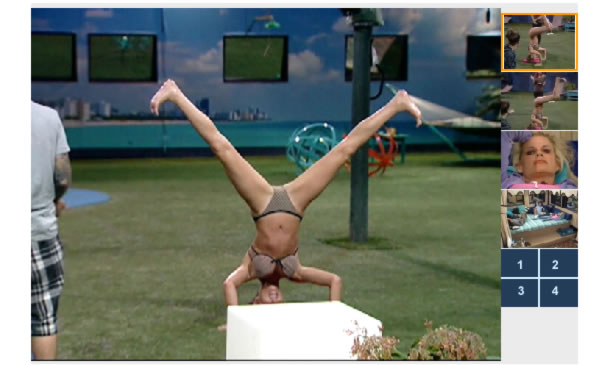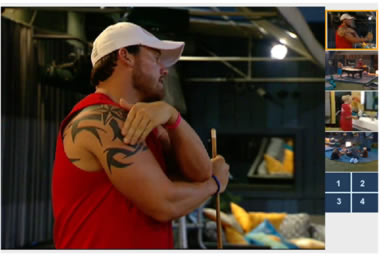 11:00pm JULY 10th Hot tub/back yard Kristen, Annie, Monet, Matt chit chatting, Kristen just did a hand stand and threw in a spread eagle for Dawg and Me. They want more alcohol, they ask BB for just one more bottle.. They think they should get a extra bottle of wine instead of beer next time. They ask Kristen what she likes and she says Henikein and IPA but she didn't put it on her HOH list. Matt "WHAAAAT"..
Monet asks Matt what his next tattoo is going to be and he tells her he's not sure.. He jokes around about getting the mark of the beast 666…. Lane and Hayden are playing pool while rachel watches… She decides to join the Hot Tub Crew where they're talking about sunscreen. She tells them that when she was young she would go out in the sun wearing just baby oil and its "RUINED MY SKIN"




11:30pm Hammock Annie and Kristen talking About sexual orientation.
Annie: "My whole life i've had a fascination with females"
Kristen: "You see i'm straight as an arrow but i think its normal to like girls"
Annie: "I've had thoughts when I was young.. the guys I use to date were very feminine… I find that very interesting"…. "Then I met Jen and it just felt normal.. it was this person I fell
in love with. People were telling me … hey Annie its a girl but I knew this felt right."… "I have really bad problems about men I have issues I have these thing in my mind I have found someone I can just not say no to" Ragan joins them and the feeds move to another conversation




11:45pm Kitchen onto Cabana Room Brit and Hayden, Brit is pissed off because she's being made out to be a liar. Annie is going around saying Hayden is going to put up Monet when He's told them that Annie is going up. Hayden tells her to calm.. they move into the cabana room where Matt and Monet are. Brit starts making a fuss about being made out to be a liar because she was told Annie is going up and now Annie is telling some people that Monet is going up. She asks Hayden "am I a liar?" He says no calms her down and leaves. Matt tells Brit to calm down and stop getting all excited. She's wasting her time making a big deal about this since Annie is going home this week none of this will matter. He points out that everyone knows Annie will try anything to stay in the house. Monet leaves and lane comes in. He's flirting with Brit she kind of flirts back he tells her to calm down everything will be alright.

Watch Big Brother 12 on SuperPass – see what they can't show you on TV.
12:12am July 11th Cabana Room Brit, Matt and Ragan
There asking ragan if he's ever had sex with a women he says no, matt asks what about a women with a strap on. He explains the differences between male gay sex and female gay sex he goes into explaining Scissoring. Ragan "I'm the regional manager of Lesbians"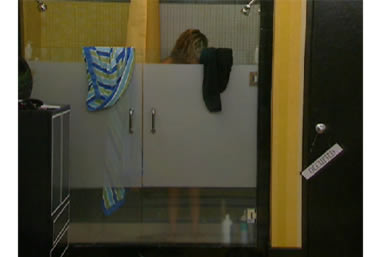 12:18am Bathroom Houseguests are getting ready for bed.. Kristen takes a shower while Cathy tells her all about ragan's sex with a porn star. Cathy really plays up that she doesn't know anything about that and she couldn't understand who it all worked (it's starting to get obvious that Cathy is playing all Naive about everything).