Rachel's Drunken Rampage started at 9:30pm with this Post
It continued onto this post and these 2 posts Rachel's Drunken Rampage Part 5-8 Read More  Rachel's Drunken Rampage Part 1-4
SEE what they CAN'T show you on TV! 3 Day FREE Trial
Part 5 Rachel Starts giggling here gummy bears for the boys while acting drunk and way over the top.
Part 6 She keeps giggling them because enzo never saw.. He approves.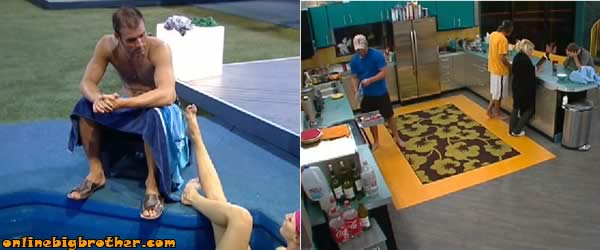 part 7 Rachel is flirty with enzo until the poor guy can escape with the other houseguests inside. In the Kitchen they are all grossed out Matt wants to know what it's like, Lane: "outside is not a place you want to be right now". Everyone wondering why is she acting so drunk she didn't have that much to drink.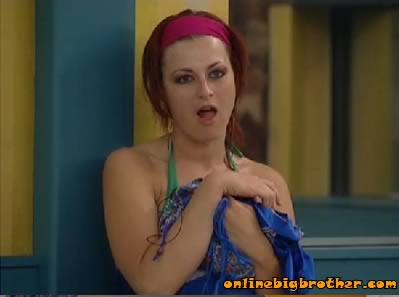 Part 8 She comes back in and jokes around to everyone that she took some pills and that's why you acted crazy.