Rachel's Drunken Rampage started at 9:30pm with this Post
It continued onto this post and these 2 posts Rachel's Drunken Rampage Part 5-8 Rachel's Drunken Rampage Part 1-4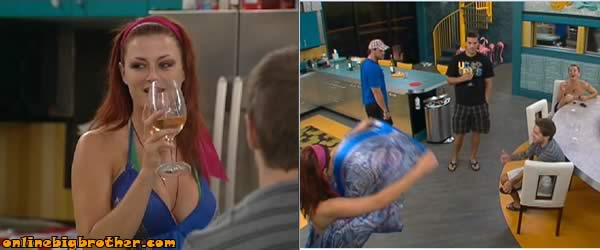 Part One Rachel's Rampage Begins with a bit of wine, A hour of Vegas talk Followed by a little Flashing. Matt in the lower right corner approves with the show and throws out a thumbs up.

SEE what they CAN'T show you on TV! 3 Day FREE Trial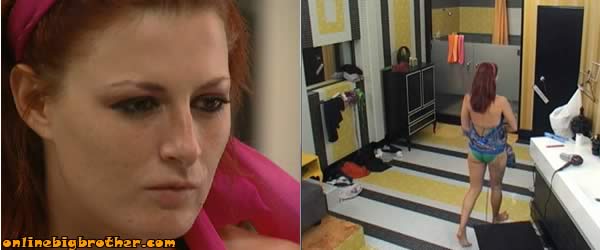 Part Two The flashing and wild talking gets her into a fight with Brendon for a hour they talk it out Rachel: "I AM VEGAS I'M VEGAS" standard 20minutes of kissing and she's off to take a pee.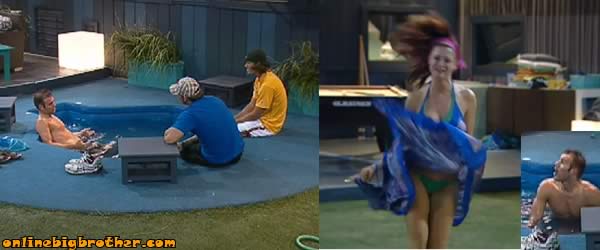 Part Four Hot tub a pack of innocent Brigadiers (yo) talking mad fucking game get a surprise and are offered a trip to Vegas. Rachel: "WHO WANT TO GO TO VEGAS". You can see enzo is enjoying it.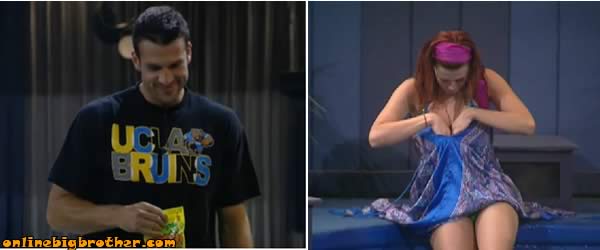 Part Four Rachel invited Brendon he walks outside and the guys give him a hard time. Rachel settles into the conversations with the guys and she starts to take off the dress. Brendon:"Honey you just showed America your boob" (I didn't catch the boob)