Watch Big Brother 12 Free Trial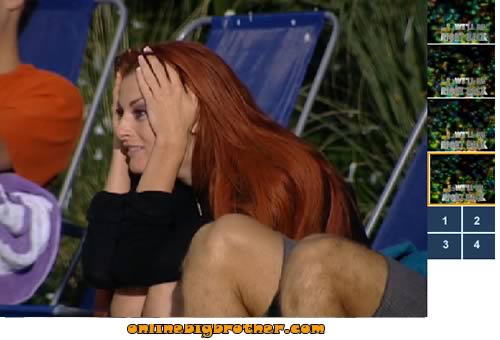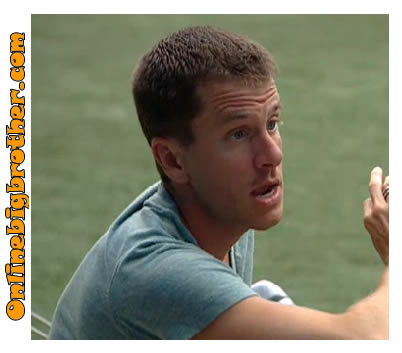 7:35pm July 15th Hammock Rachel and Brendon They are disusing this weeks strategy. Rachel is very worried that there will be a massive target on their backs now because Brendon won the POV and now she wins the HOH. Brendon says that a lot of people will be scared of us and this is the time we make deals with the people we trust. He says they need to shore up their deal with Hayden and Kristen. She mentions Annie speech and can't believe that she did that. Rachel brings up that Annie was telling Hayden that they have to break up Brendon and her. Rachel says nobody breaks it off with me and my mans. Rachel wonders how Hayden will be treated? Brendon thinks Hayden will just lay low for awhile. Brendon says Enzo, Matt, Britney and Monet have an alliance together. Rachel brings up Lane being with them but he could be easily swayed onto their side temporarily. Rachel that is how the house will split.

SEE what they CAN'T show you on TV! 3 Day FREE Trial

Ragan joins them, Ragan:"I'm really hurt by Annie tonight becasue she complelety brushed me off… she did the same ting to kristen.. "Rachel: "everythign Annie does on the way our was shitty… calling Brendon out and Snubbing you it's not fair". Ragan says "oh my god i can't beleive you didn't hear the gasp… it was so loud" Rachel: "It a Cinderella story" Ragan brings up Andrew running and jumping up and down.. they all agree he needs to control that shit. ragan tells rachel he knew was going to win because she is so smart, Rachel thanks him and he leaves.. Brendon showers her with praise for winning the HOH.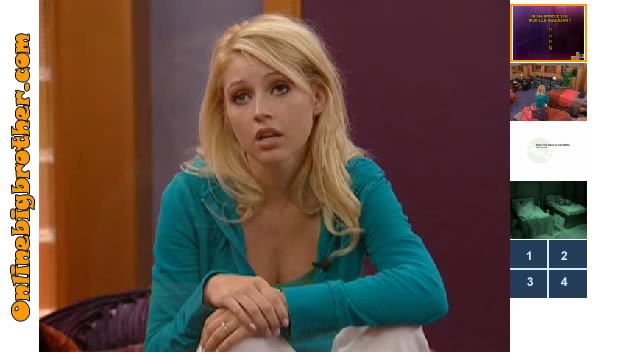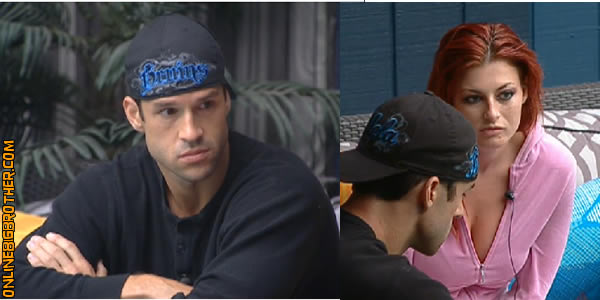 8:00pm Red Room Andrew and Britenay Andrew tells her why he was so happy when Rachel won HOH. He heard that Brit though he was the saboteur and therefore knew that if Brit won HOH she would put him up. When he found out that Rachel won he was happy because he knew that he was safe this week. He explains to her he's just a floater, Brit says people are all talking that you aren't a floater that you have an alliance with Rachel and Brendon. Andrew thinks that's crazy.. he knows he's safe from eviction but he's in no alliance with Brendon and Rachel. ANdrew mentions that he has one alliance and that is with Kahty.. Andrew now says that he's not sure if Kathy is into it anymore. Britney tells im she's sorry for overreacting in the palm room.. they hug. Britteny says she has nothing against Andrew, she did think he was the salvatore at first but has felt that way in a long time. Andrew says thanks for the apology and clearing things up.

Onlinebigbrother.com is around because of your donation every year the site costs us to host the images and run the 3 servers needed to handle the traffic. If you like the site then please consider donating to keep the madness going. Thanks!
Share it YO!!
Tweet