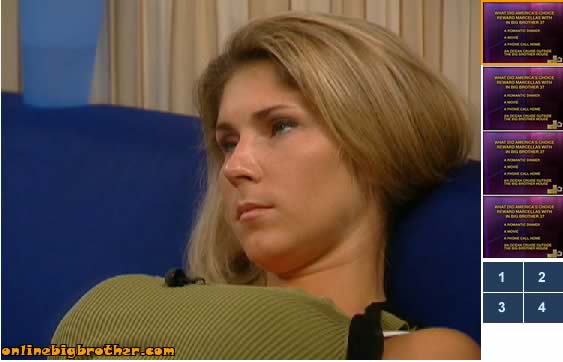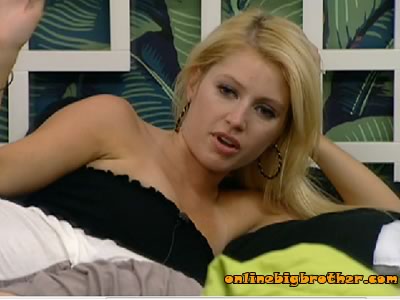 5:30pm Jumanji Room.. everyone laying around after the competition.. Kristen is PISSED Brit is exhausted.. Some results from the competition
Rachel won 5K, Hayden locked in have nots room for 24hour but he can talk through the walls to other houseguests if he wants, Kristen gets to wear a hippietard, Ragan wins VETO Ticket, Enzo 3D TV, Brit has POV. Enzo is on cloud nine running around.. He corners Matt in the Bathroom, says today was huge the brigade is going in with 4 people and nobody in the house has a clue whats happening. Rachel and Brendon have a talk in the storage room. They comment how poorly Hayden and Krsiten did. They are suspicious about why this happened, Brendon thinks hayden is just dimmer than they had thought. rachel agrees hayden is dumb.
SEE what they CAN'T show you on TV! 3 Day FREE Trial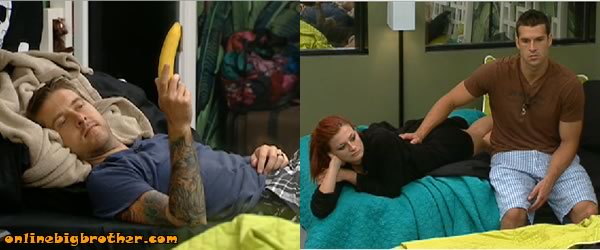 Share it YO!!
Tweet