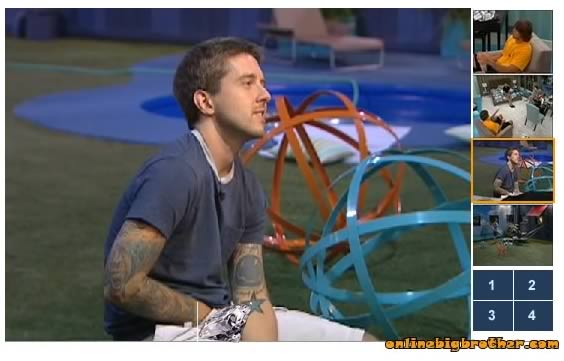 MATT Has the Diamond Power of Veto

At either of the next two eliminations Matt can opt to use it and he can not only choose who to veto from the block but he also gets to select their replacement! The only requirement is that he not tell anyone he has it. The Diamond Power Of Veto is a game changer and could extremely alter the course of the big brother game.
5:50pm Brit and Enzo practicing for the pool tournament tonight.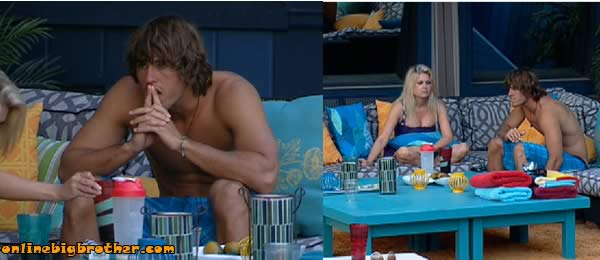 5:55pm Backyard Couch Kathy and HAyden Kahty going over the conversation she had with Brendon and how Brendon is saying that Matt and ragan want to take her to double eviction. Kathy mentions that Brendon has been apologizing for Rachel's actions, Brendon: "You don't understand what its like to be rachel right now everyone hates her she's on the block" Kathy goes on to explain that Brendon is saying the the house is up to something and Kathy is the one in danger. Hayden thats not the case as far as I now. Kathy is sure that Brendon isn't coming after Hayden and her int he short term. Hayden tells her they will talk later he leaves to help Ragan make the fish tacos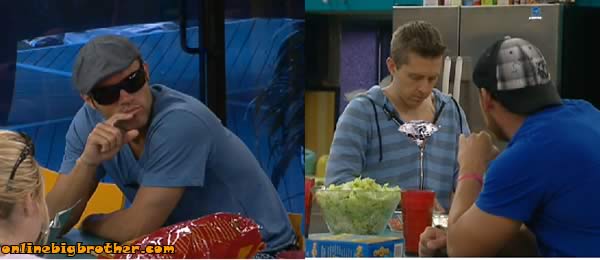 6:09pm Everyone preparing food