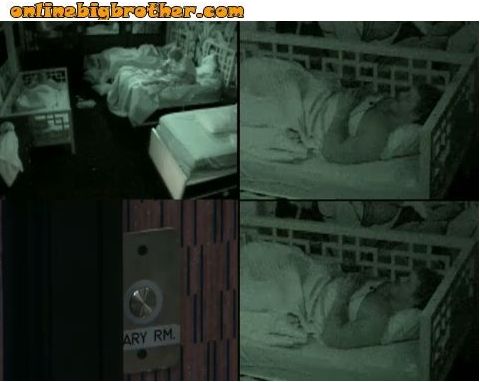 10:35pm – 12:20am Hayden, Lane and Enzo talk about all the crazy things they could buy and do if they Win Big Brother and get half a million. Lane jokes that he would be in debt in a year. The conversation changes to talking about Andrew and how bizarre of a casting decision he was. Enzo wonders how Andrew was able to get his Yamaka to stay on his head. Lane says that Andrew was trying to start sh!t with him by telling the other house guests that he thought Lane was the saboteur. Lane says that he had to have a talk with Andrew about spreading rumors about him throughout the house. Hayden gets out of bed and says that he's going to go make some eggs. Hayden asks Lane if he wants any. Lane says no …and that he just wants to lay in bed. Lane tells Enzo that it's like Christmas Eve; you're supposed to go to bed… Enzo laughs and says yeah, why does Hayden have to get up? Enzo tells Hayden that he will take a couple of eggs if he wants to cook them for him. Hayden heads into the kitchen to start cooking. Enzo looks at Lane says he can't believe they survived the entire summer, all the HOH competitions, Evictions and drama with Rachel Reilly.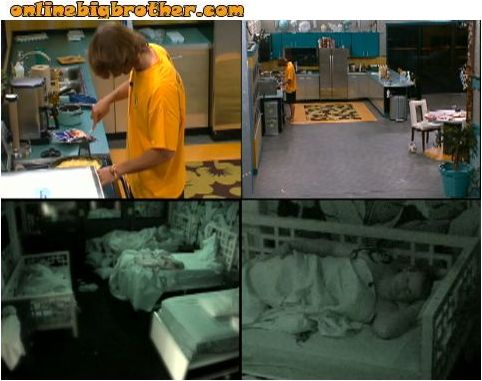 Lane and Enzo talk in the jumanji room about how Enzo got in trouble for eating pizza when he was a have not. Hayden yells from the kitchen when the eggs are ready and both Lane and Enzo head in to the kitchen. All three sit around the kitchen table and eat. When they are finished eating they head back to bed. Lane tells them to lay down, do you want tomorrow to come or not? Lane tells them that he wants everyone to get to sleep. Enzo agrees that they should go to sleep. Hayden says that he is still hungry and can't help it. Lane takes off his microphone and says no more talking. Enzo says that he has gotten fat in the house and that he can't wait to get out and really work out. Lane starts talking and Big Brother tells him to put his microphone on. Lane says tells Big Brother that he's not talking anymore. Hayden gets up and goes to the washroom.





12:45am Enzo can't fall asleep and gets up and heads into the kitchen. In the kitchen he gets cup but instead of using it he decides to just drink straight from the jug of water. He then heads into the bathroom cleans his ears with q-tips and goes to the washroom. When he is done he goes to the kitchen and takes another drink from the jug and stares at the memory wall.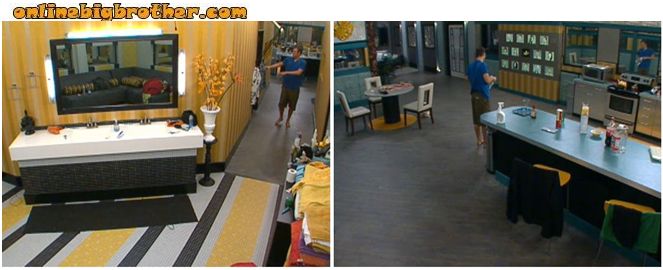 1:30am Enzo heads back into the bedroom and farts. Hayden laughs. Hayden tells Enzo that tomorrow is going to be a fun day and says that he can't wait to hang out with his family, go to the wrap party, and that he can't wait to watch some TV. Hayden says relax and it will be over… After awhile of silence … Enzo sits up in his bed and starts punching the air. Hayden looks at him and starts to laugh. Enzo and Hayden talk about Lane snoring. Enzo says that Lane is like a bear that hibernates. Enzo tells Hayden that tomorrow is Christmas and that's why they can't sleep…. Hayden says that he wonders why can Lane sleep? Enzo says that the five hundred thousand dollar test is going to go down right here… thats crazy yo!  Enzo and Hayden roll over to try and go sleep…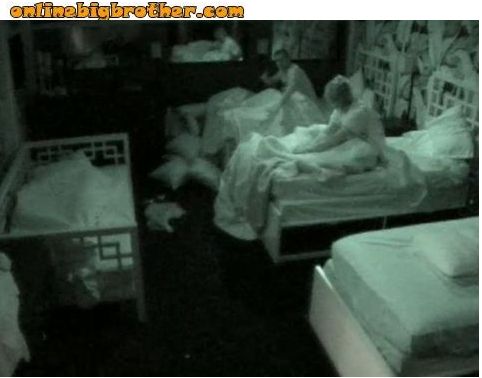 3am They are all fast asleep…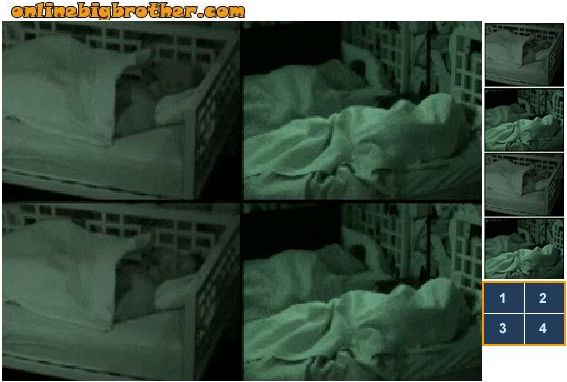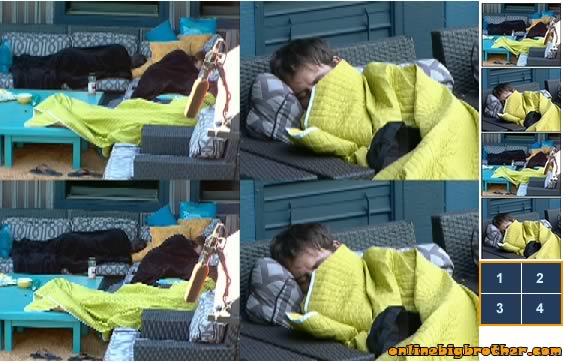 9:10AM ZZZZzzzzzz

10:15am Hayden, Lane and Enzo are all sleeping on the backyard couch during the outdoor lock down…. Waiting to be released from the Big Brother house…

10:30am – 10:50am Big Brother switches the live feeds to the following screen… The feeds say the house guests are preparing for the Big Brother Finale.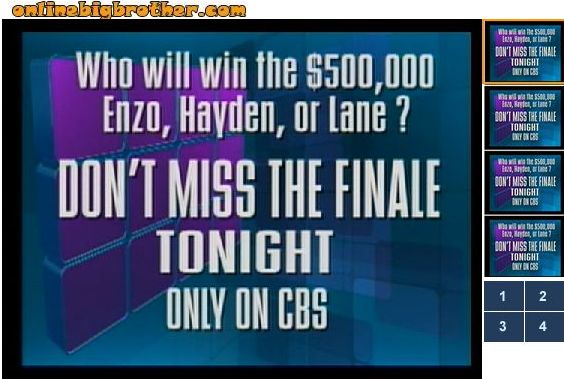 In other Big BRother news.. According to first live feed update of the season.