Well it's kind of a given that Hayden and Lane are going final 2 and Hayden will be winning but lets play along and pretend that this will be a surprise.


Final HOH goes to Hayden
Last evicted houseguest ENZO
Final 2 is Hayden / Lane
Rachel votes for LANE
Kathy votes for Hayden
Matt votes for Hayden
Ragan votes for Hayden
Brendon votes for Lane
Brit votes for Lane
Enzo votes for Hayden

Big BRother 12 winner is HAyden
Enzo: "it's between who needs a haircut and who needs a shave"

Brit wins America's Favorite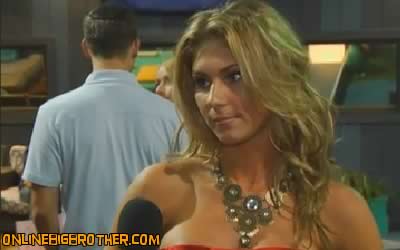 Interviews going on right now on the feeds…
RE-Watch Big Brother seasons 10, 11 & 12 on SUPERPASS!
TRY it FREE for 3 Days!