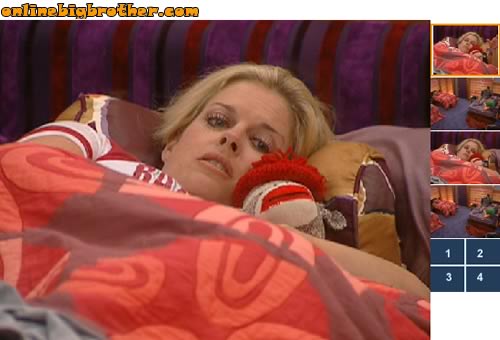 3:20pm Taj Room Kathy, Matt, Kristen and Hayden talking about what the live show will have on tonight. Kahty says that they're going to show the HOH pow wow or perhaps there going to show the house meeting. Matt thinks the house meeting is shown on Thursday because the show before the Eviction always shows the final nominations then they roll to credits.

3:25pm chess board Matt and Kristen They head up to the chess board and see Andrew there playing by himself (ok lets change Andrews name to Zach) Zach leaves to let them talk and Matt asks Kristen if b/r have been talking to her about voting Matt out. Kristen says no they haven't said anything to them. She thinks that they are going to let the house vote the way they want. Matt says he thinks it'll be 5-4, Kristen thinks he needs to talk to Lane and Enzo, but she really believes theres nothing for him to worry about. Matt says he's going to talk to them tonight. Kristen says I think this entire thing that happened last night is not that big of a deal. Matt: "exactly"
Hayden comes to join them and Kristen starts asking him how to play.. she pretty much knows how just needs a refresher.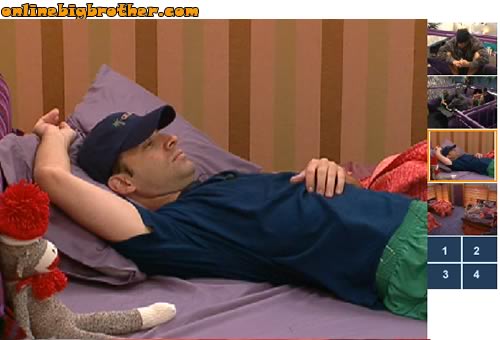 3:32pm Taj Andrew and Kathy Andrew is complaining that Brendon is sleeping all day and he can't find a chance to talk to him, "He need to talk and figure this out". He points out that every-time he walks in when "they" are in the room they stop talking. He doesn't think they will be voting Matt out. Kathy asks him what he's going to do.. he says he'll do whatever kathy wants.. they laugh. Andrew starts to complain about having to do all the cleaning and everyone else is ungrateful.
Share it YO!!
Tweet