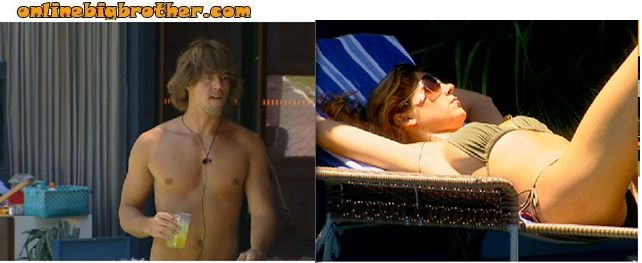 SEE what they CAN'T show you on TV! 3 Day FREE Trial
1pm Rachel gets the HOH camera and runs down to the bedroom where Enzo, Lane, Britney and Ragan are talking. Rachel yells its picture day!! Enzo tells them that they all need sleeves on their heads for a picture. Enzo tell Matt he looks like Peter pan and that Britney looks like a pirate. They take a photo with everyone wearing bandannas. Then Rachel, Brendon, Kristen, Kathy and Enzo all run to the bathroom and have Enzo sit on the toilet while the door is open and Kristen and Kathy hold their noses. They then head to the lounge room and Kathy takes a couple photos of Brendon and Rachel posing together. The next photo Enzo says they should all take their pictures up by their memory wall photos. They take a photo of everyone around the kitchen table.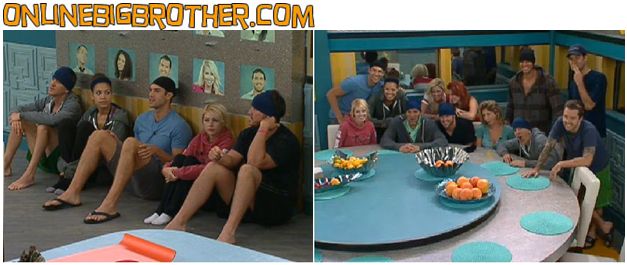 1:55pm They are taking a break from taking photos and talking in the lounge room about the HOH blog and the Tweets Rachel gets to send out.  Rachel just said CBS's geniuses …they know whats happening. Rachel then heads up to the HOH room to write in the HOH blog and takes a bunch of pictures of herself… (lol)


Share it YO!!
Tweet