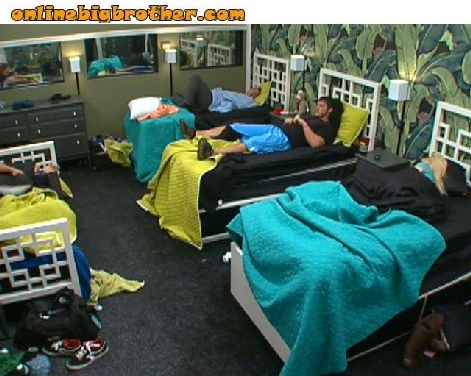 11:30am None of the houseguests are talking, they are all just laying around trying to sleep or staring at the wall.  At 12:20pm Big Brother calls an end to the lock down.  Everyone leaves the HOH room, some head to the kitchen to make lunch and others get into their beds to take a nap.  Hayden packs up his things from the HOH room and heads down stairs as well.  Lane is vacuuming the bedroom while Britney and Enzo are trying to sleep.  In the other bedroom Rachel and Brendon are in bed under the covers taking about the live show tonight. In the other bedroom Kathy is talking to Annie about what she will say to night. Annie says that she isn't sure what she will say and that she is nervous. Kathy tells her to just be herself and only tell the truth. Annie says that's whats she's going to do…..

On tonight's LIVE show we will find out about the identity of the SABOTEUR and see who is evicted!! See what they can't show you on TV! 3 Day FREE Trial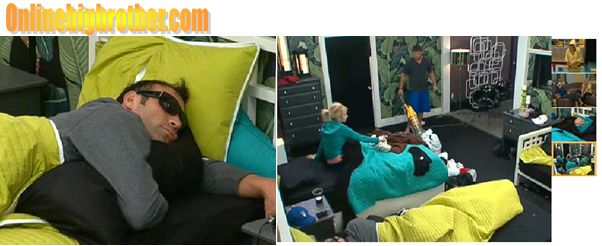 At 12:35pm the feeds cut to the TRIVIA screen…. Tell us who you think will be evicted tonight…. Rachel? or Annie?

Share it YO!!
Tweet