TRY the Live Feeds for FREE!!
Superpass – 3 Day FREE Trial
10:40am Big Brother tells the house guests that they are on a HOH lock down.  All the house guests head up to the HOH room and make themselves comfortable.   Rachel and Brendon are the last ones up to the HOH room.  They head straight into the bathroom and start making a lot of noise banging stuff around. Rachel starts giving Brendon a hair cut.  Brendon starts getting paranoid that Rachel is going to mess up his hair.  Rachel tell him that he needs to have faith, that she only messed it up once …and that it wasn't even that bad.  Brendon says that he does have faith.  Brendon asks Rachel what her sister will think of him.  Rachel says that she will love him …that she loves everyone she brings around.  Rachel is trying to cut the top of Brendon's hair with scissors and says that she does want him to look like captain douche bag.  Rachel says that she should stop because hair will grow back but having a bad hair cut on national television is not good.  Brendon tells her to at least make it even.  Rachel starts cutting again and says that she now has a great respect for those who cut hair.  Brendon takes a look at his hair and says that it looks fine.  Britney comes in and Rachel complains that her breakouts have gotten even worse.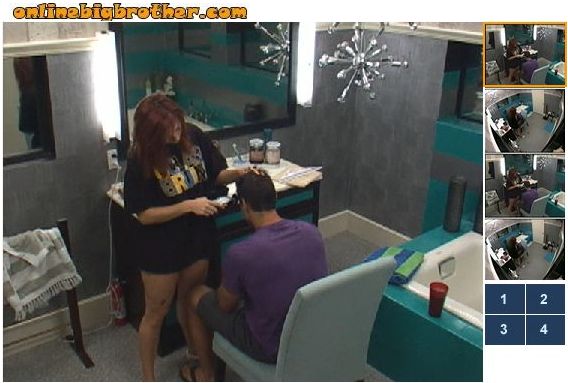 11:20am The cameras switch to the HOH room where Britney is climbing back into bed.  Ragan and Britney are whispering about what happened when and to whom.  They're studying for tonight HOH competition just in case it's a quiz type competition.   Ragan whispers to himself, he is going through all the events since week one. Rachel comes out of the bathroom and sits by the HOH room door and Britney and Ragan stop talking. Rachel then gets up and goes back to the bathroom and closes the door.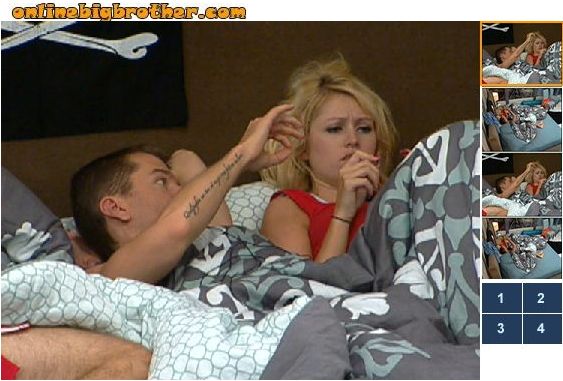 11:40am Brendon gives Rachel a back massage in the HOH bathroom.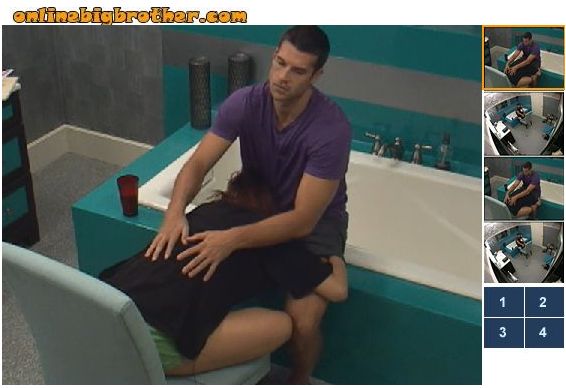 Rachel starts to cry for a second and Brendon tells her to SHHhhh…. then she straddles her legs around him and he pulls her in closer.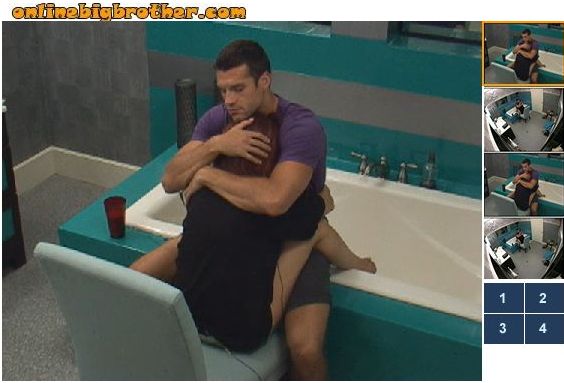 Watch everything that happens tonight after the live show!!
Superpass – 3 Day FREE Trial