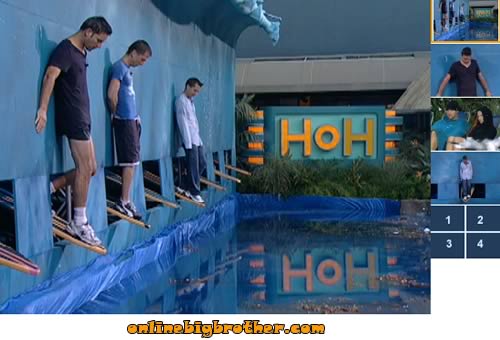 7:07pm HOH Comp Just 3 standing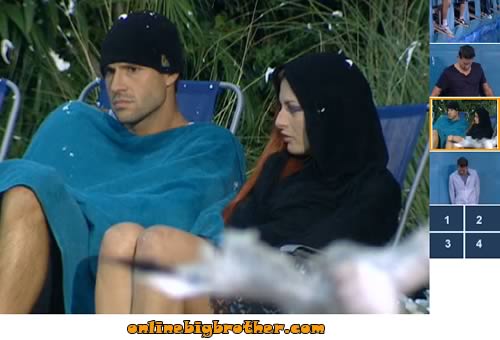 7:07pm Brendon and Rachel pissed… Brendon making up excuses… I bet he cries

7:19pm Same 3 still up Andrew looks like he's going to hurl.. Matts in good shape
7:26PM Same 3 Still Battling Ragan says to Rachel that if he wins HOH and Matt falls off it'll be like Brendon and Rachel was last week (Implying that Matt is Brendon and Ragan is Rachel up in the HOH snuggling)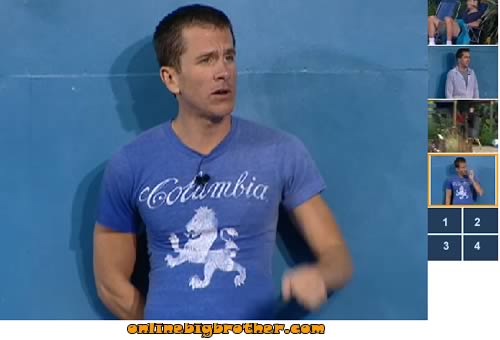 7:28pm ANDREW OFF They start to make deals..
Ragan wants to get Brendon and Rachel out to talk.. Ragan wants Kathy and Brendon up… Now Matt is talking about putting kathy and Andrew up.. Ragan isn't sure. Ragan says there is no way on earth that Brendon and Rachel will vote against Kathy. They start to count votes.. they think that Kejy will go home against Andrew… Matt and Ragan agree to bring Andrew in and talk to him about being the pawn.. Now they think they should just wait. Ragan I want to give yo HOH but I can't look like I fell. Matt you don't need to give it to me we can play it out for a couple hours.

7:36pm Ragan wants matt to be HOH but wants to look good in front of Rachel and Brendon. They agree that this is best case scenario. Ragan wants to play for 15 or 20 minutes then he'll fall off.



7:50pm Still on the boards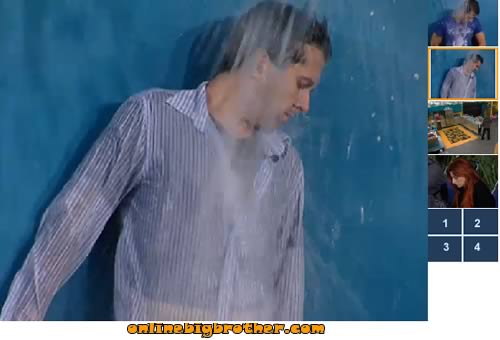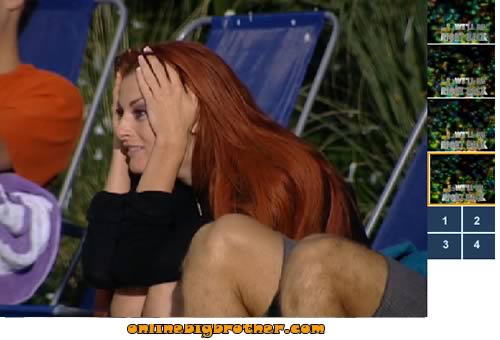 8:00pm Lover boys still up

8:24pm Feeds cut last we saw was Matt and Ragan still up on the fleshboards

Onlinebigbrother.com is around because of your donation every year the site costs us to host the images and run the 3 servers needed to handle the traffic. If you like the site then please consider donating to keep the madness going. Thanks!