'Big Brother's winner
TVGuide: By Denette Wilford
2010-09-17

RE-Watch Big Brother seasons 10, 11 & 12 on SUPERPASS!
FREE 3 Day TRIAL!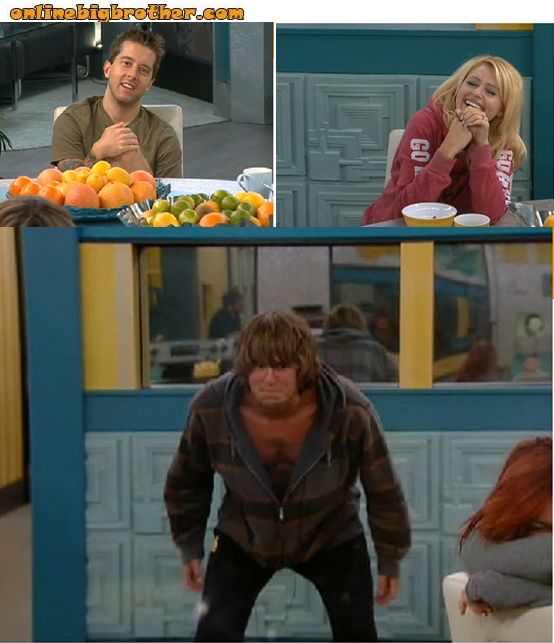 Check out Big Brother 12 the entire season transcribed:
July
August
September


TVGuide.ca: Now that you've had a few hours for it to sink in, how does it feel to be $500,000 richer?
Hayden Moss: It feels great. I still don't think it has sunk in yet. It hasn't really hit me. I can't explain how good it feels.

TVG: It obviously worked, but what was your thinking behind bringing Lane over Enzo? At the time, did you think Enzo really had a shot at winning over you?
HM: Yeah, I thought Enzo would beat me. I thought for sure Rachel and Brendon would vote for Enzo over me, and then he only needed two more votes and it could have been anyone, so yeah — I thought he would beat me.

TVG: Were you shocked by how close it was?
HM: Yes, I was. Brendon and Rachel all season long said that they were going to vote for the best competitor and then they changed their minds and went with the best social player. So yes, I was shocked.

TVG: What was your strategy going into the game?
HM: I wanted to make friends with the stronger competitors and work a chick, too — that was Kristen. I didn't want a showmance, though. It just kind of happened.

TVG: What do you think were this season's biggest game-changers?
HM: The Brigade turning on Matt was huge. That probably made the game for me.

TVG: What were you more shocked to learn — that Lane was going to bring Britney to the final, that Matt lied about his wife being sick, or that Ragan was the second saboteur?
HM: That Ragan was the second saboteur. I knew Matt was sneaky and I had an idea that there was more to [him] than what met the eye. Enzo and I both knew that Lane was in deep with Britney. I guess we just didn't how deep.

TVG: If Kristen had stayed in the game, would you have brought her to the finals? You can confess now … you've already won.
HM: I would have probably taken a Brigade member. I would have done what was best for me.

TVG: OK, so Matt believes 100 per cent that he came up with the Brigade … but so does Enzo. 'Fess up — whose idea was this crazy alliance?
HM: They came up with it together, but Enzo named us so I'm going to go with Enzo.

TVG: If you hadn't won the last HoH and Lane brought Enzo to the finals with him, who would you have voted for?
HM: I think I would have voted for Lane. They both played a good social game, but Lane has won more competitions and been more competitive.

TVG: Finally, what are you going to do with the money? Dance lessons?
HM: I'm going to invest, pay off student loans and snowboard a lot. I haven't put too much thought into it yet.

RE-Watch Big Brother seasons 10, 11 & 12 on SUPERPASS!
FREE 3 Day TRIAL!