Watch it happens as it happens!! Superpass 3 Day FREE Trial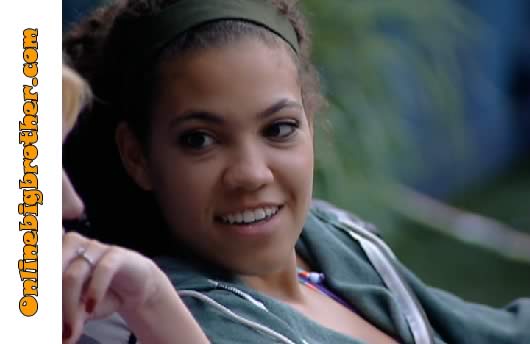 7:09pm backyard couch Monet and Brit Monet is telling her that whats driving her to stay now is the look on rachel's face if she can stay in the house this week.. Monet says that she thinks if theres a pair left in the house it's probably Kristen and Hayden. Monet: "wouldn't it be funny if Ragan and matt were the secret couple" Brit laughs I thin kit's kristen and Hayden but I doubt there is a couple. Brit says it sucks to have to fight against Matt I want MAtt to stay as well. Monet Agrees. Monet is thinking about sucking it up and working on Kathy.. "I might get the guilty conscience vote".. Brit suggests work on Kristen for the guilty conscience vote as well as KAthy.
Brendon pops his head outside and tells them the fish sticks are ready..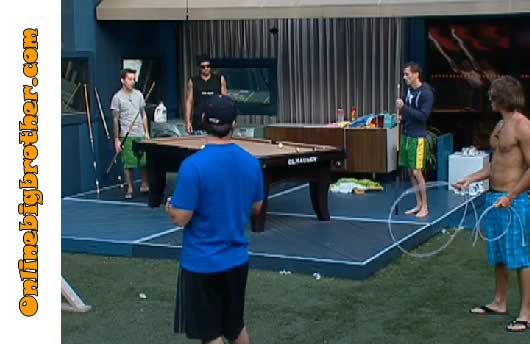 7:16pm Backyard Ragan, Lane, Enzo, Matt and Hayden chit chatting. Ragan is farting like crazy enzo comments on how stinking he is. Matt is wondering what is wrong to all the other houseguests they are all farting.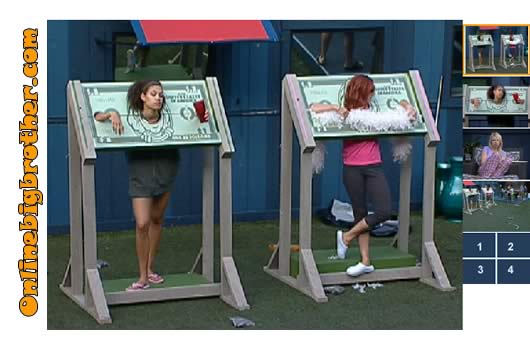 7:20pm Rachel and Monet the dollar bill stockades
Rachel starts her rap after asking Enzo for a beat
"yo yo yo yo its Rachel here its all becoming clear it no shock i'm stuck in the stocks in the game of big brother word to your mother.." While she performs ragan runs up and does a booty bounce in front of her.
Rachel: "that was a good!" Enzo "Yeah I liked it" you can hear Kristen in the background screaming I LIKE IT.

Onlinebigbrother.com is around because of your donation every year the site costs us to host the images and run the 3 servers needed to handle the traffic. If you like the site then please consider donating to keep the madness going. Thanks!