TRY the 24/7 Feeds Life Feeds 3 DAYS FREE!
5:15pm Kitchen Hayden, LAne and Brit Hayden: "STEAMBOAT" Simon: "DRINK" LAne: "SNOW FLAKE" . Hayden puts together a bunch of Snow flakes he says they remind him of SteamBoat Springs. THey are trying to build a plastic model there is a ball and a tower. Lane is working on the ball brit has built the tower.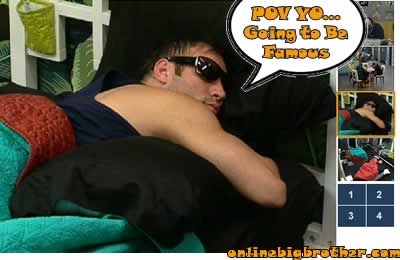 5:27pm Meow Meow Getting some sleep before the comp tonight.
5:30pm The ball is together and Hayden and Lane start kicking it around. HAyden: "That ball is Kinda sturdy!".. BIAM TRIVA IS UP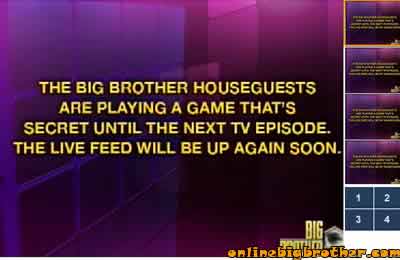 5:32pm Looks like the POV COMP is probably going down

6:24pm TRIVIA

7:10pm TRIVIA
Hayden Wins POV







Big BRother 12 Poll Whose the hottest BB chick