The Early Bird offer runs until Midnight tonight (July 7th).

Please, note that RealPlayer will be updating the landing page images earlier at 5PM PST today to which will reflect the regular offer of $39.99. However, the coupon code is still valid through midnight, so you must manually enter the coupon code: BB12QTEARLY to receive the discount and pay ONLY $29.99.

LIMITED TIME OFFER Expires TODAY!

See what they can't show you on TV!!  When you sign-up for the Live Feeds, you will be able to watch the entire season of Big Brother 12 for ONLY $29.99!! That's $10 OFF the regular price!

Try the Live Feeds for Free and watch the first 3 days of Big Brother 12 with the: 3 Day FREE Trial!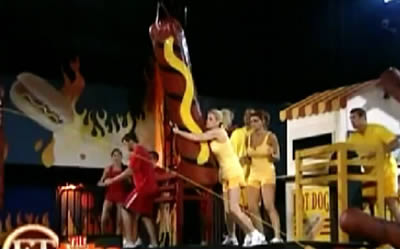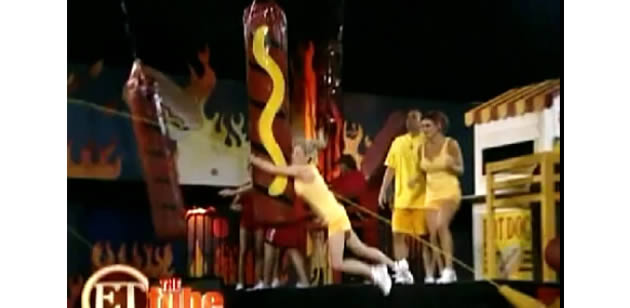 Watch the Video on you tube Everyone has their mouths open as Julie dishes out some twist info. Enzo maintains tight lipped and The Professor is licking his chops knowing he's got this game in the bag. It's the night before the Feeds go live, not a creature is stirring not even the Dawg. The Feeds are all loaded on 4 screens with care, In the hopes that a skin pic will soon be there…….

Big Thanks goes out to Jimik for making sense of the twists and posting it on the comments. This is what Jimik Wrote.

1) the producers picked the person who they thought would have the best chance of keeping their
identity a secret and pull off the twist (a survey has either Andrew, Ragan or Enzo as the top
3 possibilities at 14% of the votes each.) I personally think it's Rachel "Yah, Vegas Baby, Vegas"
2) The twist will only last for 5 weeks,
3) If the Saboteur makes it all the way to the halfway point in the game then he/she will win $50,000,
4) Producers have not yet decided if The Saboteur will be eligible to continue playing the game for
the $500,000. (Their current stance is they are not eligible, but are leaving the door open to
change their minds in the future.)
5) The HG who left after all were picked, was going to be the "Saboteur", but when they found out that they may not be eligible for the big prize, they screwed!!!!"
Share it YO!!
Tweet