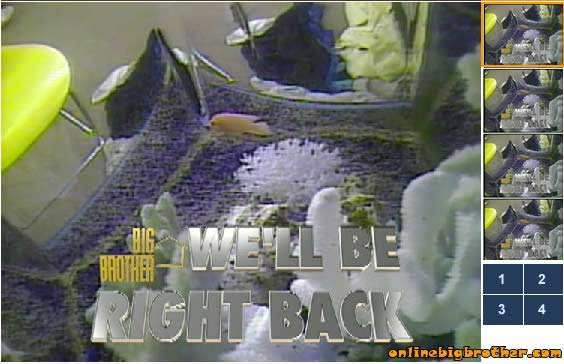 It's pretty apparent that CBS is BLANK with the Big Brother game more then ever this year, The sad thing is whatever they are doing is working for them since ratings appear to be the highest ever (10.87million viewers on sept 2).
Real networks the company that provides the internet stream has said this "CBS production is blocking the live feeds today. Subscribers to real.com SuperPass will have access to special programming during that time. The block will occur for an extended period of time starting Tuesday morning BBT." So this is what i'm thinking CBS doesn't want us to know Brit is getting evicted and they don't want us to know who wins the Endurance component in the final HOH competition. They want to maximize the number of people that watch the bile they pump out on the Wednesday and Thursday shows. The feeds will probably come back tomorrow night at which time we'll know who won the first and second part of the final HOH..
In a lame attempt to make this news not suck Real networks have announced "special" events on the feeds which I guarantee will blow like Rachel after a shot of $30000 Tequila.
If you want to BLANK about this send CBS some feedback I'm sure no one at CBS will care. This news hits OBB hard since feeds sales, traffic from feed updates and Generous donations are what keep this site running. onlinebigbrother.com, the feed watching community, all the great big brother blogs out there and casual fans of the show are all taking A HUGE HIT with this decision by CBS. I have a feeling this is the tip of the iceberg for what CBS will be doing next year on Big Brother 13.
So with that all said lets see if there's any fun we can have with no live feed updates.. Dawg and I will still be posting anything cool that has to do with Big Brother, maybe more nudes/police reports whatever we can find.
12:48pm Update Message on the feeds "We're sorry, but CBS is blocking the live feeds from Tuesday until after the Wednesday show"
1:58pm update Watch the BIG BROTHER: AFTER DARK replay on camera 1 until the feeds come back up
2:39 UPDATE What the feeds will show tonight
Now: BB After Dark on Cam 1 on the Live Feeds page
4pm: Chelsia and Missy will be hosting Happy Hour
6pm: Chelsia and HG Howie for a live video chat as part of the BB SuperPass House Party