Watch the first few days of the Big Brother house for Free with the 3 Day FREE Trial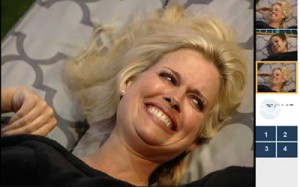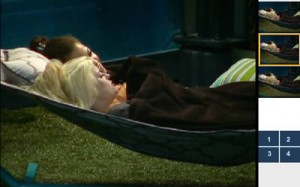 1:50am – 2:15am In the Have Not Room is Ragan, Matt, Brendon, and Rachel.  They are talking about the room. Brendon jumps into bed with Rachel. Ragan says that he really wants to pee in the shark's mouth.  Ragan then asks Rachel and Brendon if they are going to get married. Ragan tells them that they were looking at each other with stars in their eyes.  Ragan tells them that he really wants them to be the first in the Big Brother house to have a baby.  Brendon and Rachel are really flirting with each other and then Rachel says that she wishes she wasn't a Have Not so they could sleep together.  Brendon tells her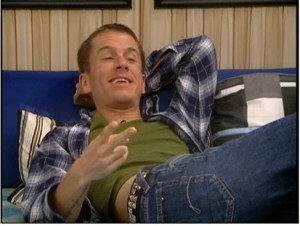 that he's already thought about that a million times. They tell each other how attracted they are to one another.

In the bedroom, Enzo and Annie are talking about how bad Kristen's fart smelled earlier. Enzo then farts and Annie runs out of the room yelling Eewww…. gross that stinks!!  Enzo leaves the room to get ready for bed in the bathroom.  Enzo starts telling people how Kristen got mad at him for farting but that she farted when she was laughing and that that really stunk.

In the lounge room, Annie joins Rachel and Brendon.  Brendon is discussing why it would be better for Hayden to keep him and get Monet or Kathy out this week because if Andrew were to win head of household next week Brendon is the only one that could get in Andrew's ear and keep Hayden safe.  Brendon says that he wants Hayden to commit to a deal before the power of veto is played so that he knows he isn't being played and he asks Annie to commit to voting to keep him along with a strategy of keeping each other safe next week. They all agree that if Rachel is up against Kathy or Monet then Rachel wouldn't be evicted.  Annie leaves the room.

Watch the first few days of the Big Brother house for Free with the 3 Day FREE Trial

2:50am 3:15am In the Lounge room, Brendon leans in and starts kissing Rachel.  Then he grabs the blue blanket and puts it over their heads to continue making out.  They are really flirting a lot. Rachel keeps laughing and giggling at Brendon's jokes. Rachel asks Brendon what turns him on and where his favorite place to be kissed is… Brendon tells her that his favorite place to be kissed is his on his chest. Rachel says that's not fair. They continue to make out, and then Rachel tells Brendon that he's a big trouble maker.  Brendon responds by saying no, I'm not.  Rachel says what a way to kick off the live show.  Brendon tells her that he's going to take a cold shower.  Rachel asks him if he really is going to… And Brendon says no not really.  Rachel says that she going to go off to bed to her my cold room… They both leave the room.
3:30am All the houseguests are asleep…
Share it YO!!
Tweet