FREE Live Feed Trial! Try it FREE for 3 Days!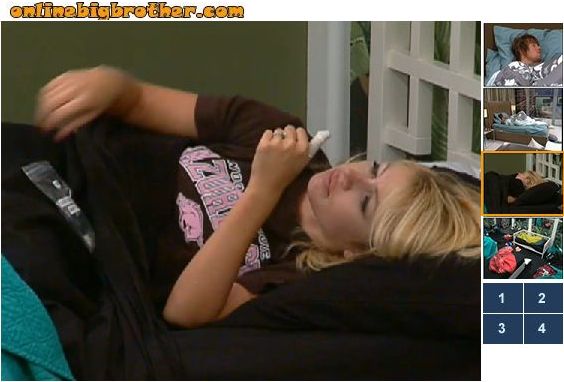 9:45am – 10:25am Big Brother switches the live feeds to the "We will be back" screen to wake up the house guests. Hayden is laying in the HOH bed staring off at the wall, then after a few minutes he rolls over and goes back to sleep. Lane comes back into the jumanji room and gets back into bed. Britney is laying wake in her bed, she tries on her finger condom and then tells Lane that it is a finger condom. (She cut her finger in the luxury competition.)  She take it off and then goes back to sleep. Lane says play a song!! Britney says or turn off the static! Lane says oh…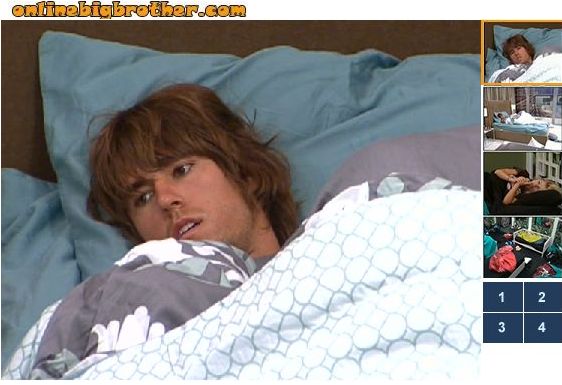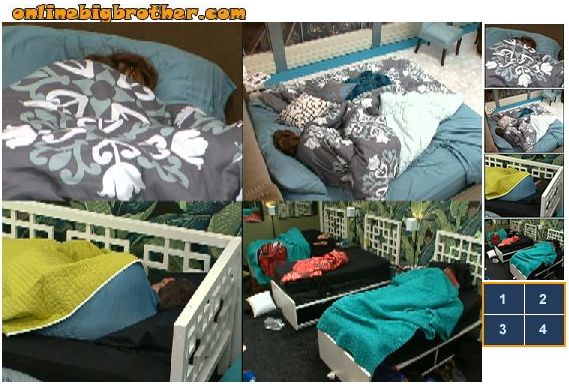 10:45am All four cameras are on the jumanji room. They are all back asleep…

11:25am Still sleeping..