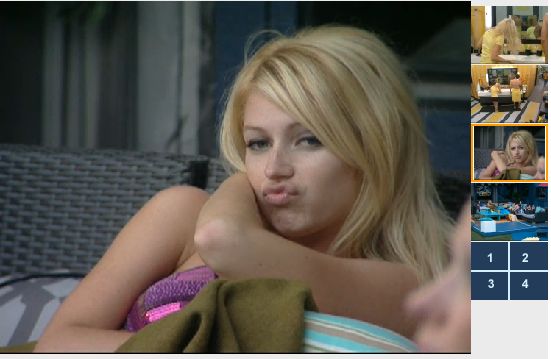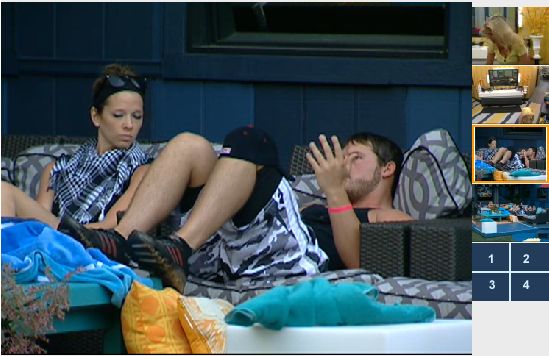 6:30pm Out in the backyard Lane, Matt, Britney, Monet, Annie and Enzo are sitting on the couches talking about relationships. The girls asks Lane what he looks for in a girlfriend. Lane says that personality is the biggest thing, she has to be serious, funny, and has to be able to take a joke. Lane continues with his list saying she needs to like to work out, he thinks it awesome. Lane then says that doing it is cool too. Lane says that most of the girls he's dated let him do whatever he wanted but that he likes to test women to see what they will let him get away with.. and that he can be a real jerk, but that he can also be a nice guy. Lane says that he thought he was going to get married to one girl but it all turned to hell after she got the ring. Lane says she left the ring on his pillow for him to break off the engagement. Lane says that he was probably scared to get married too. Lane then tells a story about one of his ex's where he was in bed and she would be twitching because she was trying not to cry. Lane says that he would ask her what her problem was and she would say nothing. Lane says that he hadn't done nothin' wrong so he told her to get out of bed and sleep on the floor. Lane says that he needs a girl that will stand up and fight.

SEE what they CAN'T show you on TV! 3 Day FREE Trial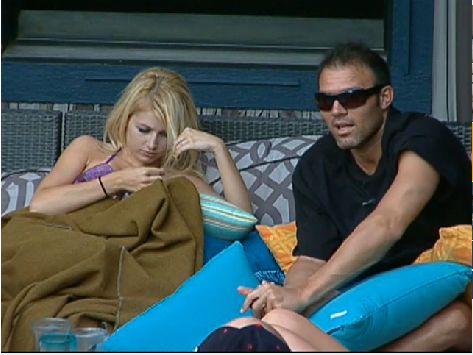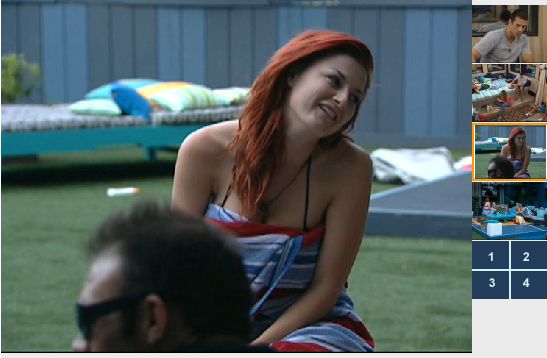 The girls start asking Enzo about his relationship. Enzo says he's been with his wife seven years and that he was 25 when he met her he was in the prime of his life. Enzo says that he had a 6 pack, full head of hair.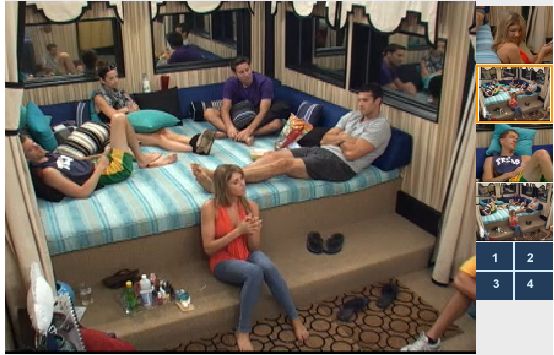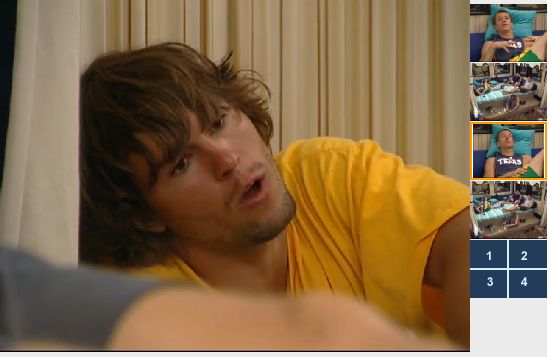 7pm -7:30pm In the lounge room Ragan, Hayden, Kristen, Annie, Andrew and Brendon are talking about past seasons of Big Brother. Hayden says that their season is the most physical out of the last two seasons. Hayden says it sucks that the girls this season are a lot more athletic than previous seasons. The talk turns to Indians and all the royalist they receive but that most of them don't know how to handle having a lot of money and end up blowing it all on flashy things. They talk about the Indian casinos and all the money they rake in and don't pay any money to the state. Brendon gets called to the Diary room. Ragan yells OHHHhh COME ON…thats the third time today!! Brendon says yeah I've been in there three times today. Ragan is jealous. Brendon tell him that he'll put the word in for him so that he gets called in…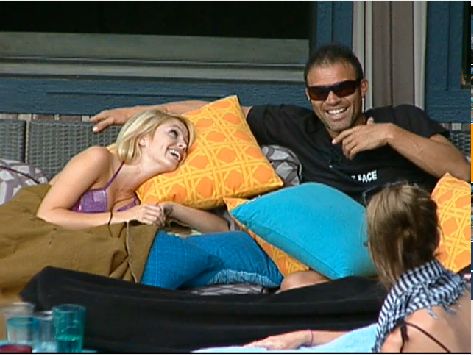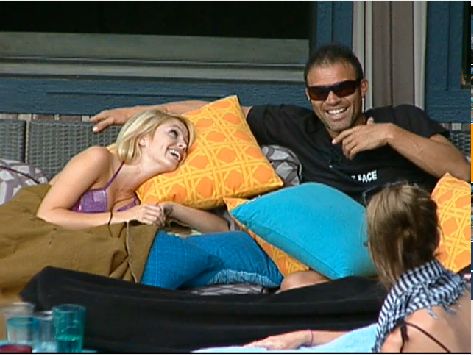 SEE what they CAN'T show you on TV! 3 Day FREE Trial

7:40pm Britney, Enzo, Annie and Kathy are out on the backyard couches talking. Annie is talking about how no one knows how it feels to be on the block and know that you're going home. Annie says that everyone in there is talking about her and that Rachel gave her the stink eye.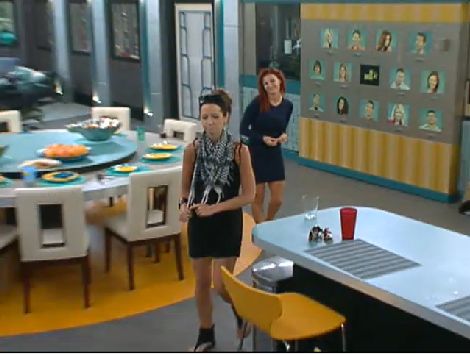 7:50pm Annie confronts Rachel in the kitchen and asks her why she rolled her eyes at her gave her attitude and slammed a door in her face.  Rachel says I don't know what you are talking about! …are you okay … are you sure you're not just being sensitive?  Then Annie turns and walks to the sliding door and Rachel smirks at her and smiles that she just tried to get a rise out of her and Annie didn't say anything back.  Rachel leaves the room and everyone from out in the back yard comes inside and Annie says I wish you guys had seen that.  They ask her what.. what ..what happened?  Annie says that she wishes they could rewind the tape and show them all what Rachel just did.  Annie is furious and starts talking to herself telling herself that she doesn't want the old Annie to come out.  Annie says that she wants to kill that BITCH! Annie says this isn't worth it, that she doesn't want to be here anymore!