2nd Part of the final HOH goes to LANE
Wednesday is the finale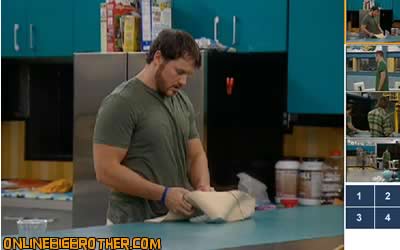 6:06pm Lane the big winner tonight .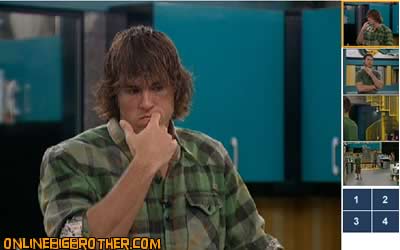 6:15pm Kitchen, Enzo sitting at the counter by himself while Lane and Hayden sit at the table.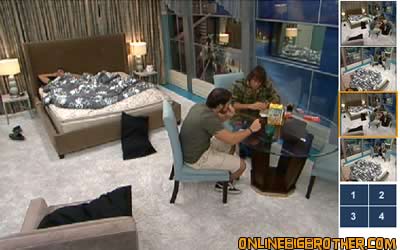 6:37pm HOH, The brigade are getting a lobster and steak dinner.. they 're in a lockdown. Enzo is chilling to tunez, Hairdo and Memphis are playing cards.
7:57pm Feeds cut while the brigade eats dinner
8:26pm Feeds on trivia