5:45pm JULY 10th Backyard Hayden and Brendon. Hayden asks if he's a target if Brendon wins HOH. Brendon says no way someone had to go up "I'm here to make it to the end dude" Brendon says he wants Rachel to be safe. Hayden tell him not to worry they will put someone up that assures Rachel stays. Hayden says for him to just trust him on this one. Brendon tells him his word is good and he can be trusted with the replacement nominee. They both promise they are not the saboteur. Brendon doesn't think they would cast a athletic male as the saboteur. Hayden agrees he's sure its a female. Hayden tells him he's going to be straight about where he stands with Brendon and Rachel. He's worried that they are too strong together. Hayden hints at putting Annie up but doesn't mention her name to Brendon. He does say the person he is putting up is one person he cannot trust in the house and that is why they will go home. He mentions that the person going up has started too many alliance in the house she's lieing to everyone.




6:00pm Rain RAIN RAIN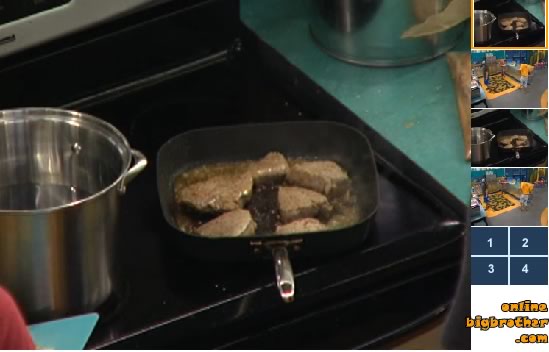 6:15pm Brendon and Rachel kissing again.. Brendon tells her he talked to hayden and he's sure she is safe. They whisper about the saboteur and Brendon mentions they don't have to worry that Hayden is the saboteur.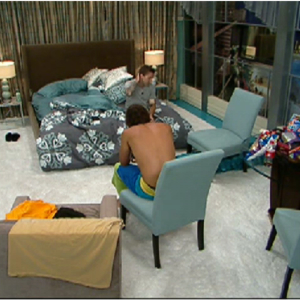 6:15pm HOH Matt and Hayden. They start to compare notes. Matt says that he's been working on Andrew trying to figure out if he's the saboteur. Matt says that Andrew is saying that the 2 people with previous relationships where the two that didn't participate in some of the pre show "Conventions". Hayden says him and Kristen were the ones no there he doesn't know why Kristen wasn't but he was the very last person picked and didn't have time to get to the prep convention. Matt is finding this hilarious and was really thinking that Andrew had figure it out. Hayden ask Matt what he should do about Annie. Matt things they need to stay the course and get Annie out.. but they cannot forget about Rachel and Brendon they need those to split up. Hayden tells him he's going to talk to Andrew asap…